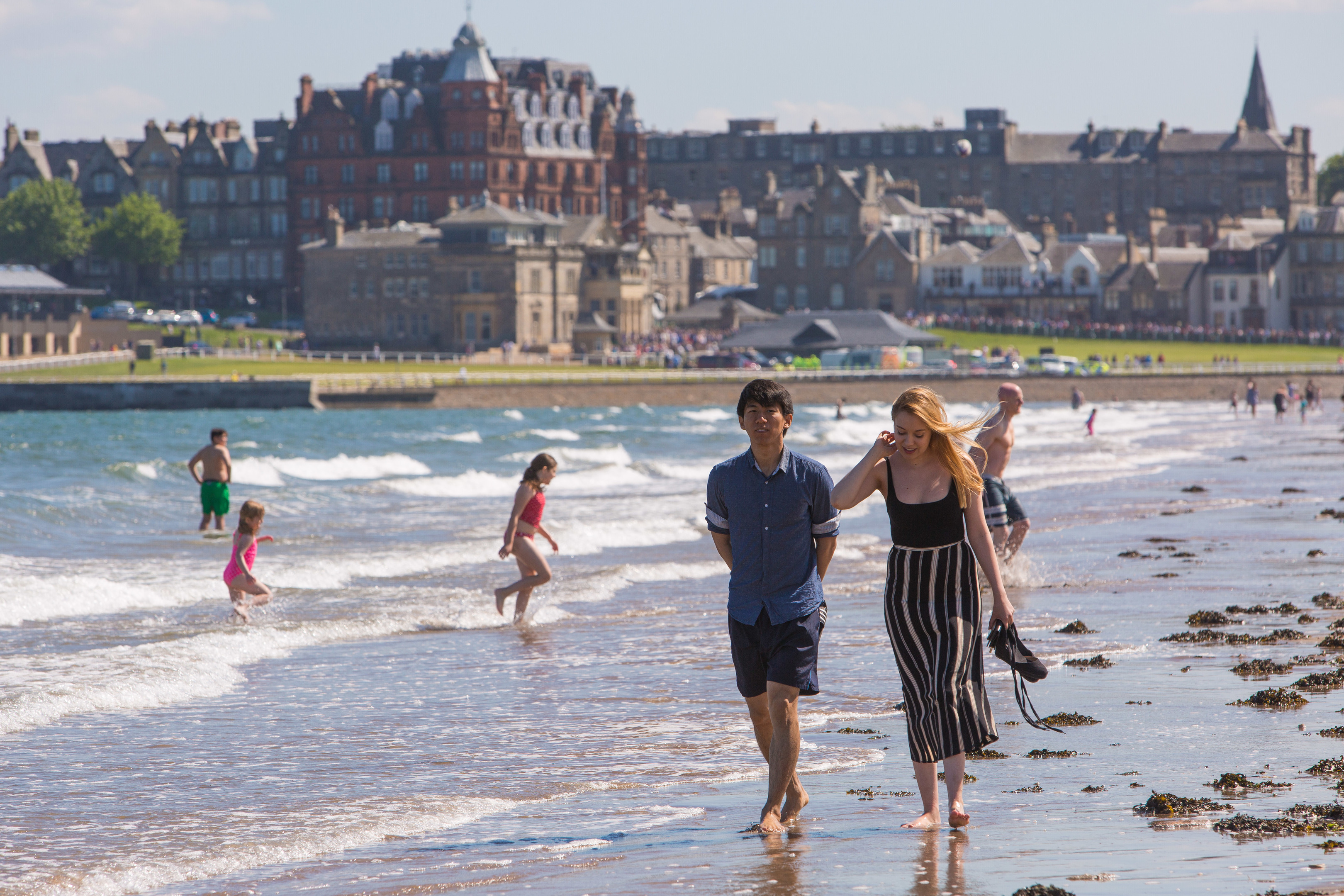 Angus, Tayside and Fife could be in line for a mini-heatwave this weekend with temperatures forecast to rise higher than in Mexico City, Barcelona and Tenerife.
The Met Office has said the East Coast of Scotland could swelter in 28C climes this Saturday as a flow of warm air moves into the UK from continental Europe.
This means the temperatures would soar to almost double the average temperature for June, which is 15.5C.
As a result the likes of Dundee and Perth would be hotter than Mexico City, Barcelona, Tenerife and Jamaica; and on a par with conditions in the Greek capital of Athens and Honolulu in Hawaii.
The sunny conditions will peak on Saturday though temperatures in the "low twenties" will continue into Sunday.
However England will enjoy the best of the rising mercury come the weekend, with temperatures due to exceed 30C in areas such as the south-west.
It comes after several weeks of cloudy and rainy weather across Courier Country.
Met Office spokesman Grahame Madge said: "On Saturday you are looking at temperatures that are really nice, in particular eastern Scotland, with 25C and possibly up to 28C. It will be warm in the eastern half of the country.
"I think anywhere along that eastern half from Fife up to Elgin will enjoy it.
"We have a series of weather systems that is encouraging a flow of air coming up from continental Europe and further south, that is bringing the warmth.
"Parts of the south-east (of the UK) are going to enjoy that more. We have got high pressure in charge for the foreseeable future, generally when you get that you get these good conditions.
"We have got a little bit of a weak front moving across on Friday, which is probably going to frazzle out by the time it reaches the eastern coast of Scotland.
"You are looking at some low twenties for Glasgow and lower than that in the western Highlands.
"It is looking very much like Saturday will be the warmest day. Sunday is still a very nice day. Only a chance of cloud and light rain will take the edge off these temperatures."
Mr Madge added there may still be spells of cloud on Saturday, but that the forecast was looking bright for the east from Friday evening.
He said: "Towards the weekend, even on Friday evening, conditions are for clear skies. There is a little bit of cloud around.
"Going on through into the weekend the front will be out of the way, any rain in Scotland is likely to be more or less confined to the western parts."