Like most Fifers I have watched the Queensferry Crossing emerge from the depths of the Forth to skim the sky.
Like many living on the east of Scotland, and certainly most commuters, I've long been an advocate for a new crossing.
I've endured the long queues on the Forth Road Bridge, and diversions due to high winds.
And then came the long closure over the festive season in 2015, which highlighted more than ever the need for a new bridge.
But unlike the majority of travellers, I've had the privilege over the years to not only see the bridge being built but also to report on the progress of the massive construction project.
Of course there have been – highly criticised and well publicised – delays to the opening date.
But at long last, and remember it has only actually been a remarkably speedy 10 years in the making, the bridge is now ready to greet its first motorists.
Over the last few days some of those involved in the project have taken the press on tours of the crossing as the finishing touches are put in place ready for opening day.
After hearing (a lot) and writing (even more) about the world's biggest three tower cable stayed bridge it was somewhat surreal to find myself walking along the southern approach towards the south tower.
As the sun tore through the lattice created by the bridge's cables, it was truly awe-inspiring.
Four years ago the spot we were standing on was thin air, only real in the blueprints.
And now, its testament to the dedicated 18 million man hours, that here was Scotland's new icon.
Not a dream any more, but a reality.
When fully operational, the bridge will have motorway status.
But as drivers speed past I hope they do take a minute to marvel at the Forth's newest wonder.
The Queensferry Crossing deserves no less.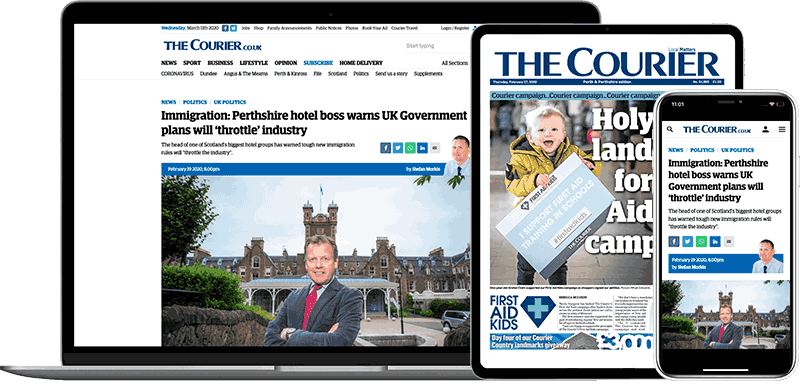 Help support quality local journalism … become a digital subscriber to The Courier
For as little as £5.99 a month you can access all of our content, including Premium articles.
Subscribe