Twenty years after the death of Princess Diana, Michael Alexander looks at her connections with Courier Country.
It was the day that Britain lost its self-proclaimed 'queen of hearts' with the royal family later accused of ignoring the incredible outpouring of public grief that followed.
But when Princess Diana died in the early hours of August 31, 1997, after suffering fatal injuries in a car crash at the Pont de l'Alma road tunnel in Paris, a former Perth minister was left in no doubt about the shock that was afflicting members of the royal party when they attended a church service he led just hours later.
Former Perth North Church Minister the Rev Bob Sloan had only been minister at the Royals' Crathie Kirk near Balmoral for 17 months at the time of Diana's death.
But the son of a Baptist minister, who was born in Appin, Argyll, and had spent 36 years in Perth – including 18 years as North Church minister – suddenly found himself at the centre of the biggest news story on the planet.
Twenty years on, and the Rev Sloan, who is now back in Perth as locum minister for Craigie and Moncreiffe Church, is reluctant to talk about the shock and sorrow that were ingrained on the faces of Prince William, Prince Harry and their father Prince Charles as they made their first public appearance at Crathie Church that morning just hours after Diana's death.
Yet he says that to say people were upset was "an understatement".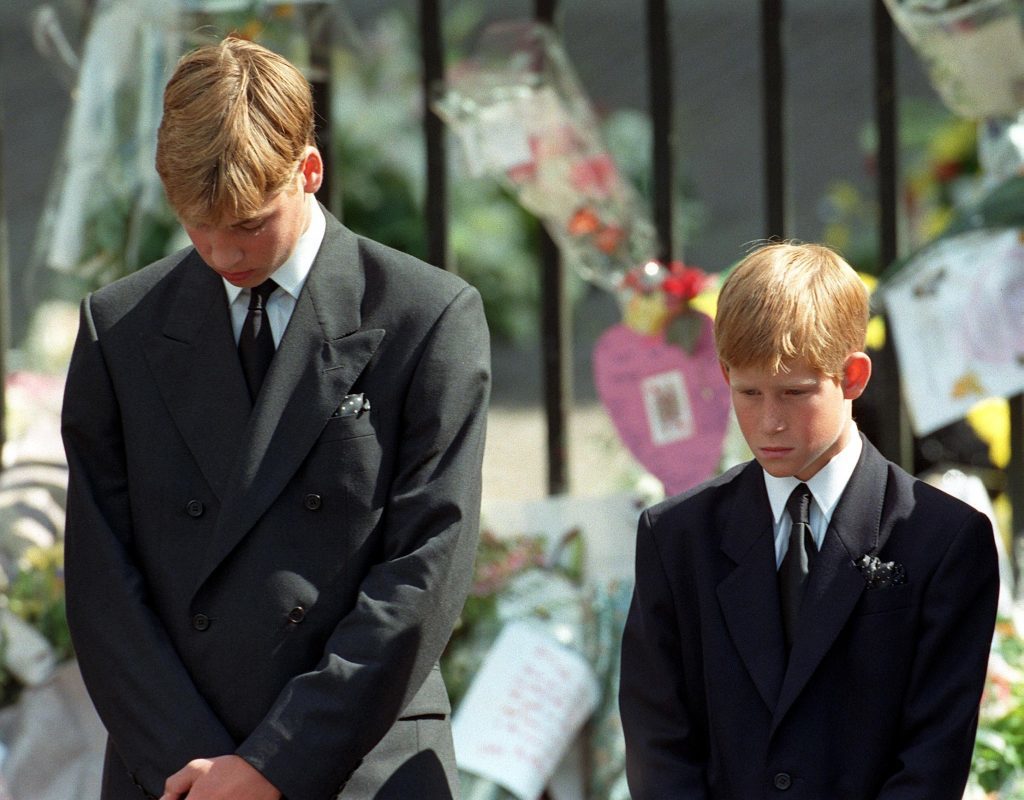 "It's so long ago I'm hazy and hesitant to say anything," revealed Rev Sloan in an interview with The Courier this week.
"But the congregation were shattered, as were the royal family.
"Everything went ahead as routine.
"The boys were there.
"I know there was criticism at the time for everything going ahead as planned. But that was how it was.
"Prayers were said for the family and we indicated that prayers would be said every Sunday, which they were."
Courier assistant editor Chris Ferguson was amongst the first reporters to arrive at Crathie that morning.
He too recalls how despite the bereavement, the family went ahead with weekly worship at the little church near Balmoral.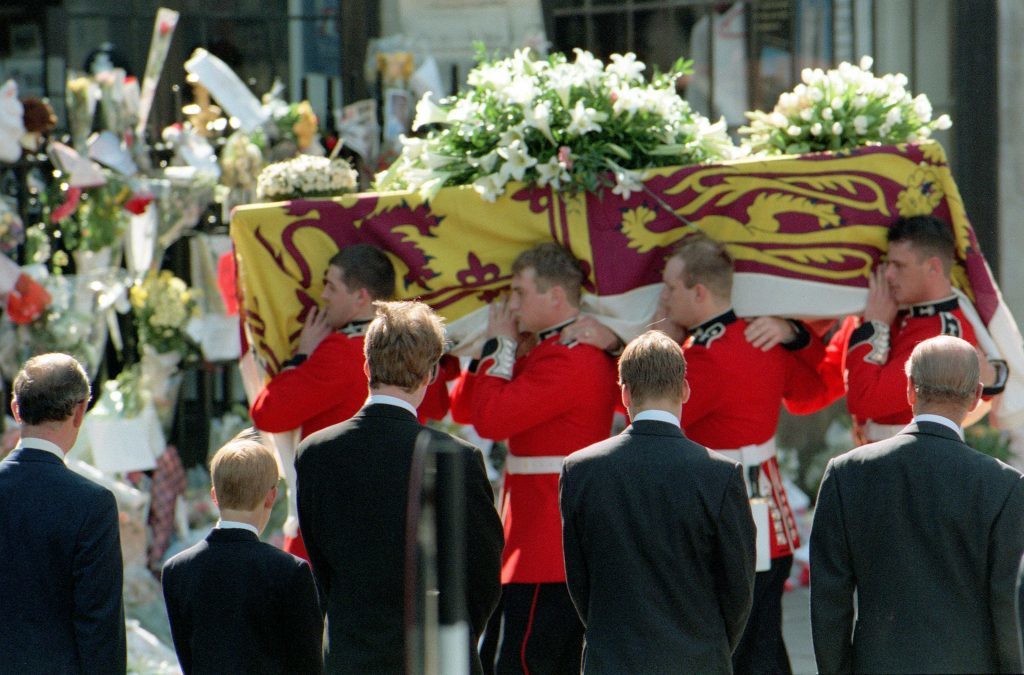 Chris said: "At 11.29am the three-car royal convoy emerged from Balmoral Castle to drive several hundred yards to Crathie Kirk.
"Prince Andrew and the Queen Mother were in the first car. Next came Prince Charles with a son on either side. The Queen and the Duke of Edinburgh were in the third car.
"The Queen was dressed in black and although she showed no emotion she waved to the sparse, silent crowd.
"It was the grief-burdened face of Prince William which touched so many onlookers.
"He looked fresh from crying and his downtrodden expression was of one unable to come to terms with a numbing blow."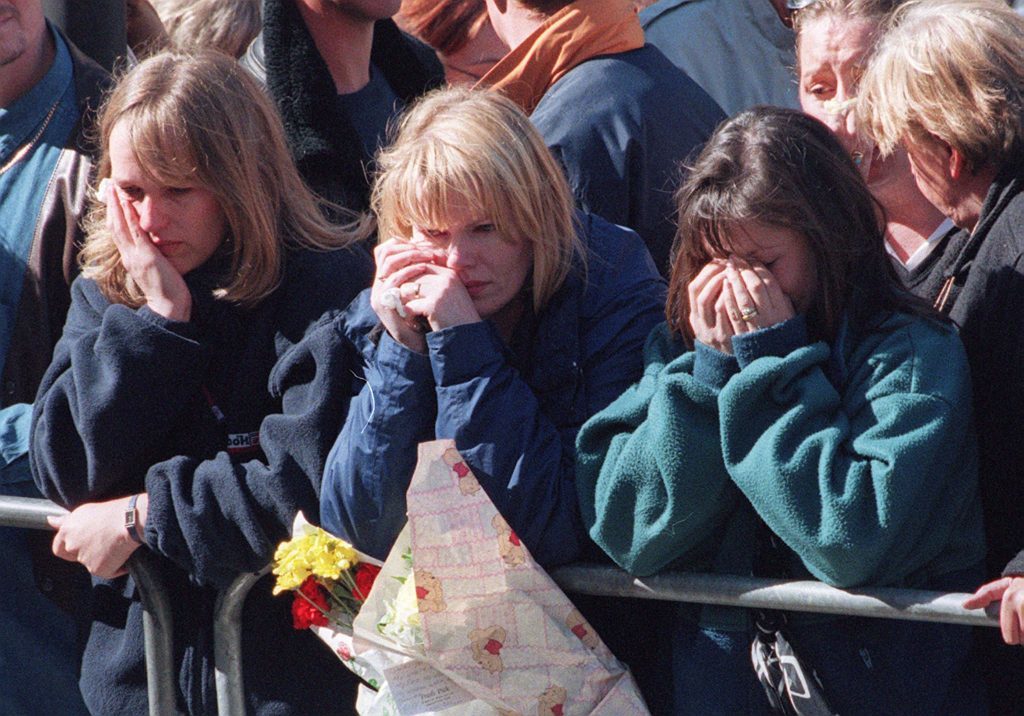 Inside the church around 100 worshippers had gathered for morning service which was led by visiting minister the Rev Adrian Varwell, accompanied by the Rev Sloan, who later was overcome with emotion.
No direct mention of the tragedy was made during the service but in a prayer, Mr Sloan spoke of those whose lives are darkened by tragedy and grief.
He said: "We remember all those that at this time need to know your presence, all those whose lives are darkened by tragedy and grief, who need to know more than human comfort and friendship. We pray for the Queen and her family, the Prince of Wales, Prince William and Prince Harry. May they be aware of your love, may they be sure of your love."
Mr Varwell's final prayer asked God to help those "who are grieving and whose hearts and lives are broken. Jesus shows there is still hope for tomorrow".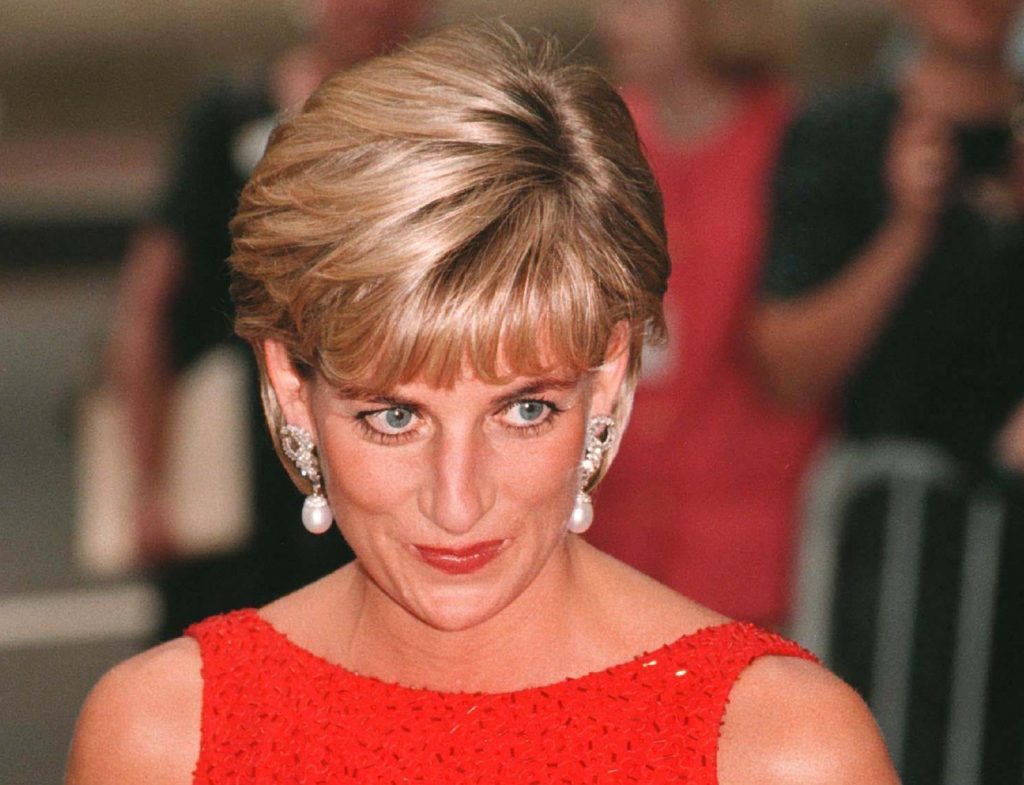 The congregation rose to sing the National Anthem and at that point Mr Sloan was overcome with emotion and stood with his head in his hands.
Someone else from Courier Country with a prominent connection to the death was Lord Airlie, then the Queen's most senior aide and the owner of estates neighbouring the Queen's Balmoral retreat.
As Lord Chamberlain to the royal household at the time of Diana's death he flew to help with the royal family's arrangements when news of the crash in Paris broke.
In 2002, he admitted publicly for the first time during a TV documentary that Buckingham Palace blundered over its handling of the aftermath and that the Queen's senior advisers badly misjudged the public mood.
It was the first time that the Palace – which was widely condemned for failing to lower the flag to half-mast after Diana's death – had admitted that it was wrong.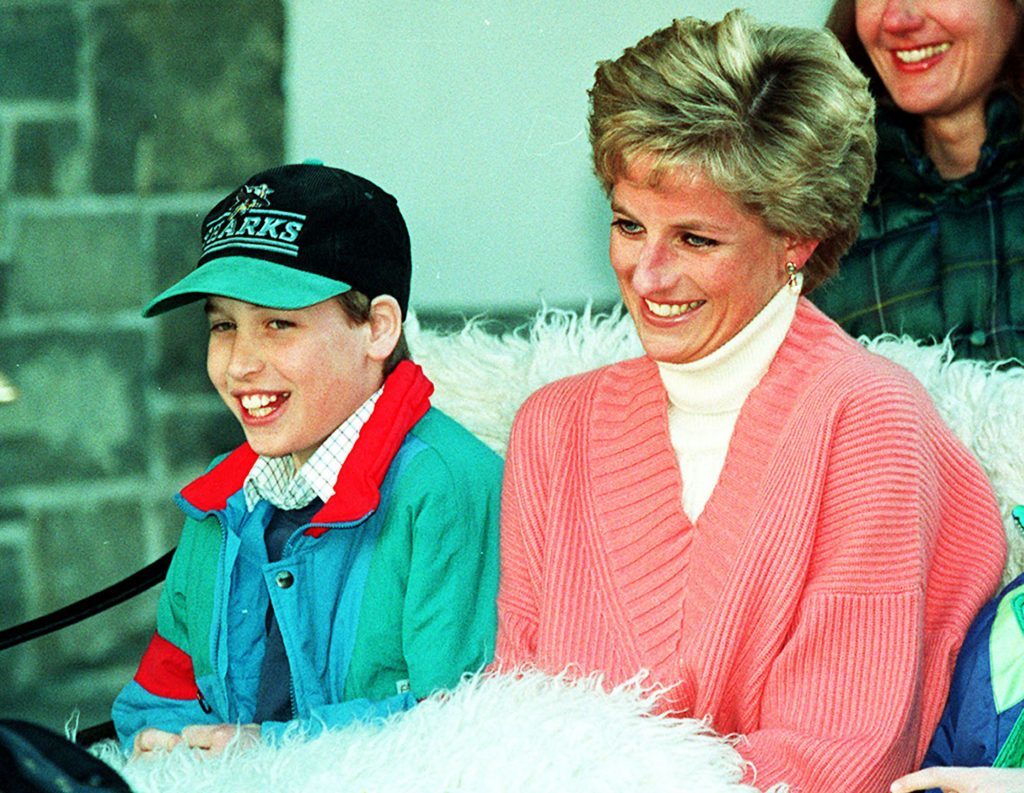 "I think you know with the benefit of hindsight that could have been handled a little differently," said Lord Airlie, who retired from the Palace top job months after the Princess's death.
"None of us is perfect. We can't get it all right all of the time."
Another lesser known connection with Diana can be found in Falkland, Fife, where the B-listed Ladywell House – now a self-catering holiday house – was the former rural retreat of Diana's late mother Frances Shand Kydd.
She christened the en suite quarters Diana's Room so her daughter could have a tranquil, private home-from-home amid the bewildering whirlpool of her public life.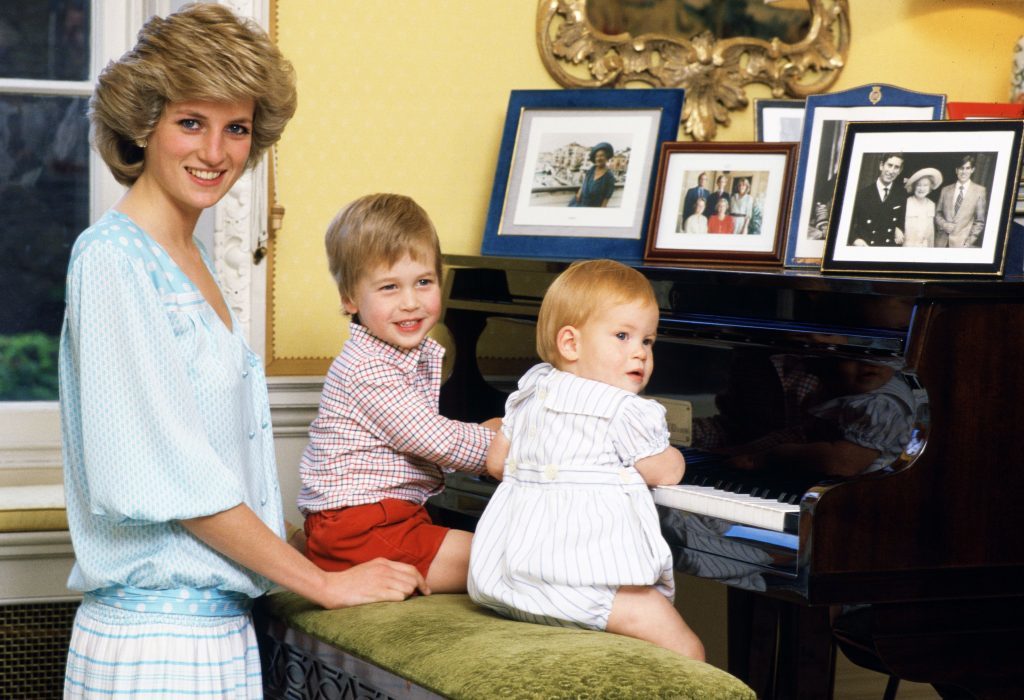 The property was purchased by former tax consultant Duncan Heaton-Armstrong in 2005 and run as a bed and breakfast for nine years before converting to a self-catering property 3.5 years ago.
Whilst he does not actively promote it as the place where Diana used to visit, he says great care has been taken to preserve the ambience of Diana's Room, which was fashioned by her mother specifically with the Princess of Wales in mind for when she came to visit.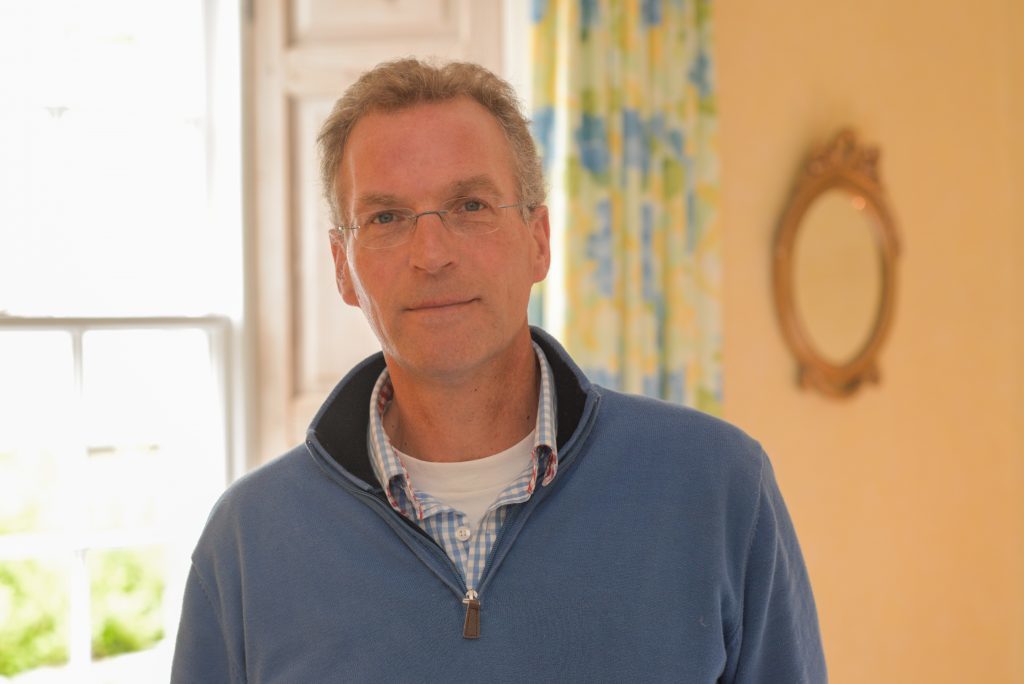 "We've kept it largely as it was," revealed Mr Heaton-Armstrong, 56, this week. The father of four said the yellow theme extends throughout the room from the walls to the curtains, and the wallpaper is an original Shand Kydd design – wallpaper being the family trade of Frances's second husband, Peter.
"It's funny because when some people discover the history they think it's the biggest thrill of their life while others are non-plussed, seeing Diana as a self-seeking publicist."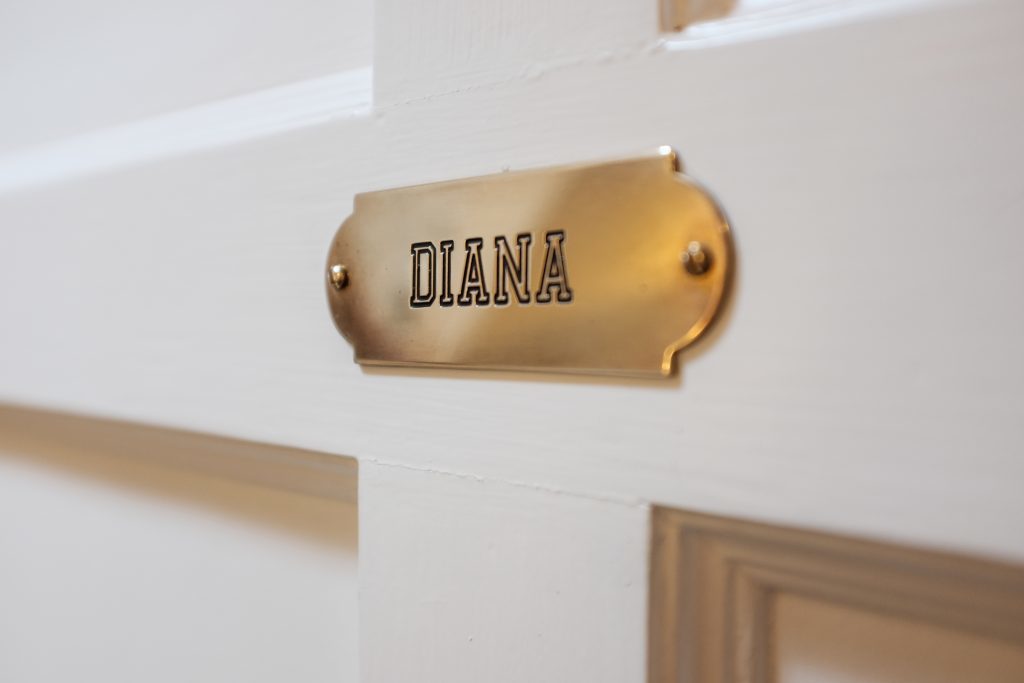 There are six rooms at Ladywell House, now named Diana, Shand Kydd, Lomond, Palace, Wills and Harry.
Diana's sisters Lady Jane Fellows and Lady Sarah McCorquodale were more frequent visitors to Ladywell than Diana was.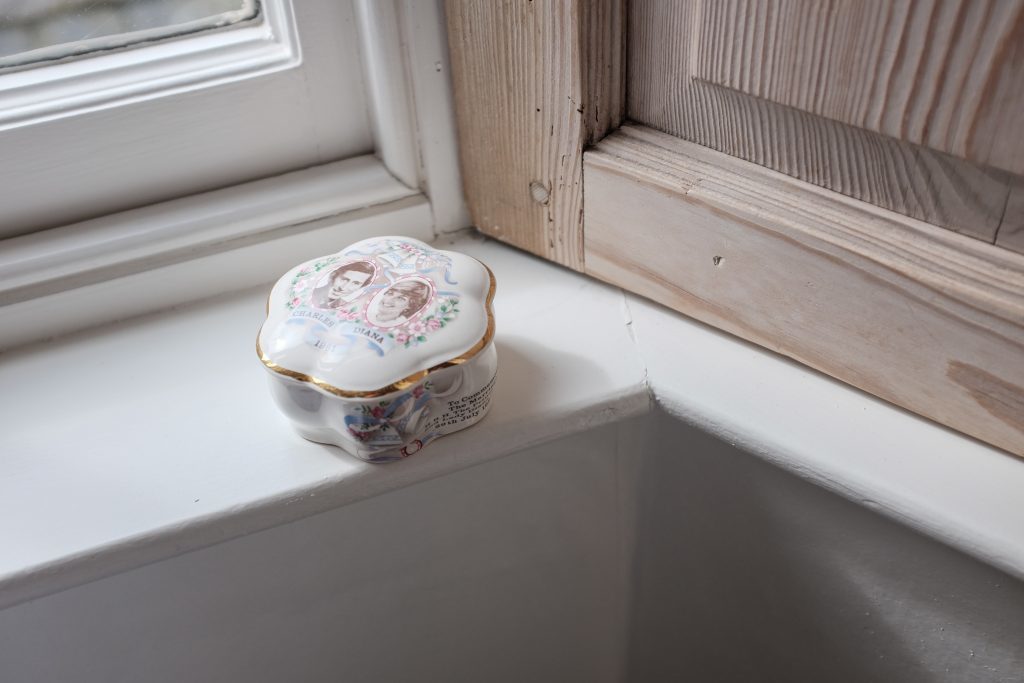 Up until her death in the mid-2000s, Mrs Shand Kydd was a familiar face in Falkland, particularly in the summer when she took a break from her main residence, a bungalow on the Isle of Seil near Oban, Argyll.
She worshipped in the town's chapel and opened its annual street fair on more than one occasion.
Callers to Ladywell House were greeted by a photograph of Mrs Shand Kydd and Diana which she kept on a table in the entrance porch.
But perhaps Diana's most poignant legacy with Fife is the bond that her son William and now wife Kate forged with the Kingdom after meeting whilst studying at St Andrews University.
While the couple have gone on to forge further strong links with Courier Country as Earl and Countess of Strathearn, Mr Heaton-Armstrong also revealed that William was a regular visitor to his grandmother's house in Falkland whilst studying at St Andrews between 2001 and 2005.
He added: "Not a lot of people know that William had a motorbike at St Andrews and would come through to visit. What better way to keep a low profile than to put on a motorbike helmet and head out onto the country roads?
"When I think of Diana I feel sorry for her as a human being. I'm sad that two boys lost their mother at such a young age. But me personally, I wasn't one of those adoring fans who flew to London to lay flowers. To this day, I feel most sorry for the boys who lost their mum."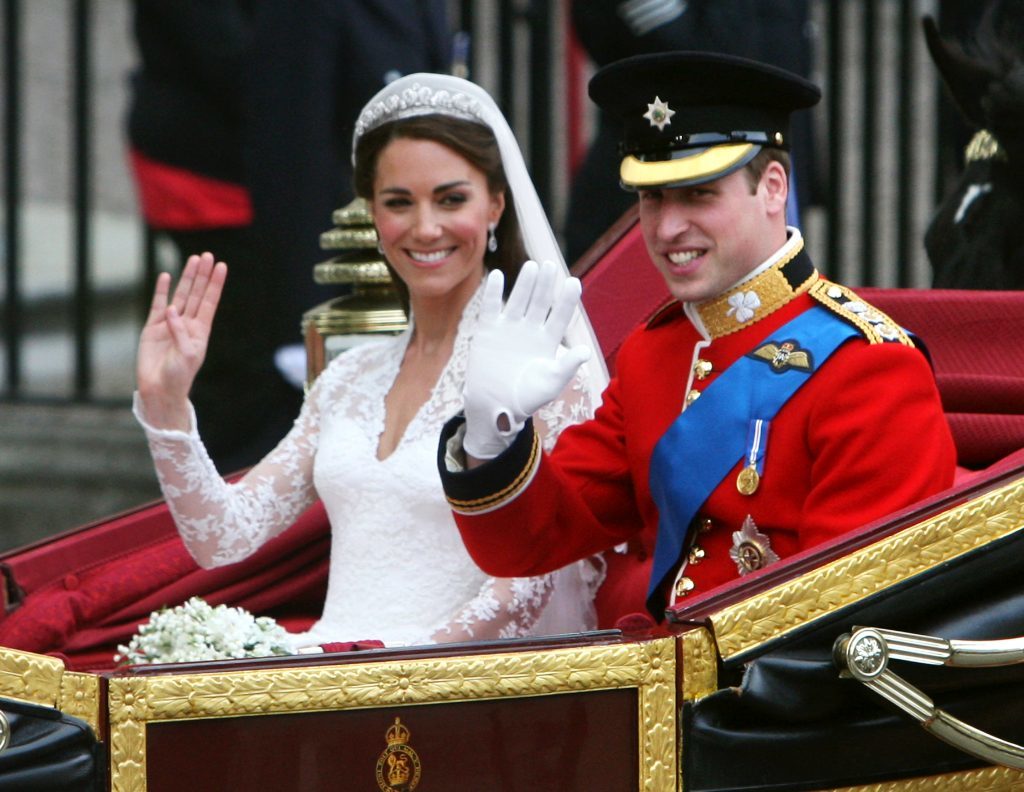 Courier columnist Helen Brown was dispatched to cover Diana's funeral on September 6, 1997, when she worked on Courier Features .
She described it as "the biggest story I ever had to cover."
"I was in London from the Friday afternoon until late on the Saturday of the funeral itself," she recalled.
"There was an atmosphere like none I have ever experienced before or am ever likely to experience again.
"There has been much talk since of hysteria whipped up by those keen to make a martyr out of the late Princess but on that day, there was a sense of great quiet and genuinely deep feeling.
"We had to leave our hotel very early on the morning of the funeral to walk to Westminster Abbey, past the huge, yet strangely silent, crowd.
"Inside the Abbey, as you might expect, no concessions were made to the Press; we were seated on high scaffolding immediately opposite and above the royal family pews.
"It was rather un-nerving but enlightening to be looking, even at a distance, into the faces of Prince Charles, Princes William and Harry and the Queen and Queen Mother."
Helen said the atmosphere inside and out was "certainly not manufactured or magnified by the media".
She added: "The emphasis came very definitely from people there as individual mourners and witnesses of a momentous public, yet somehow every personal, event.
"Hardened members of the London hack pack, I may say, were in tears.
"Prime Minister Tony Blair's reading seems to me now heavily mannered. Elton John's musical tribute, potentially mawkish or even kitsch, seemed somehow to hit the right note in all senses.
"Earl Spencer's sentiments were, of course, applauded to the echo.
"At first, we inside the Abbey didn't realise what was happening until someone beside me with a radio whispered that what we were hearing was the crowd cheering and clapping at barely veiled criticism of the royal family and references to Diana's "blood family".
"The royals looked stunned; the princes, so young and thinking of their mother rather than protocol, joined in."
Helen said the House of Windsor has "adapted and survived" – aided in no small measure by the longevity and consistency provided by the longest-reigning monarch in our history.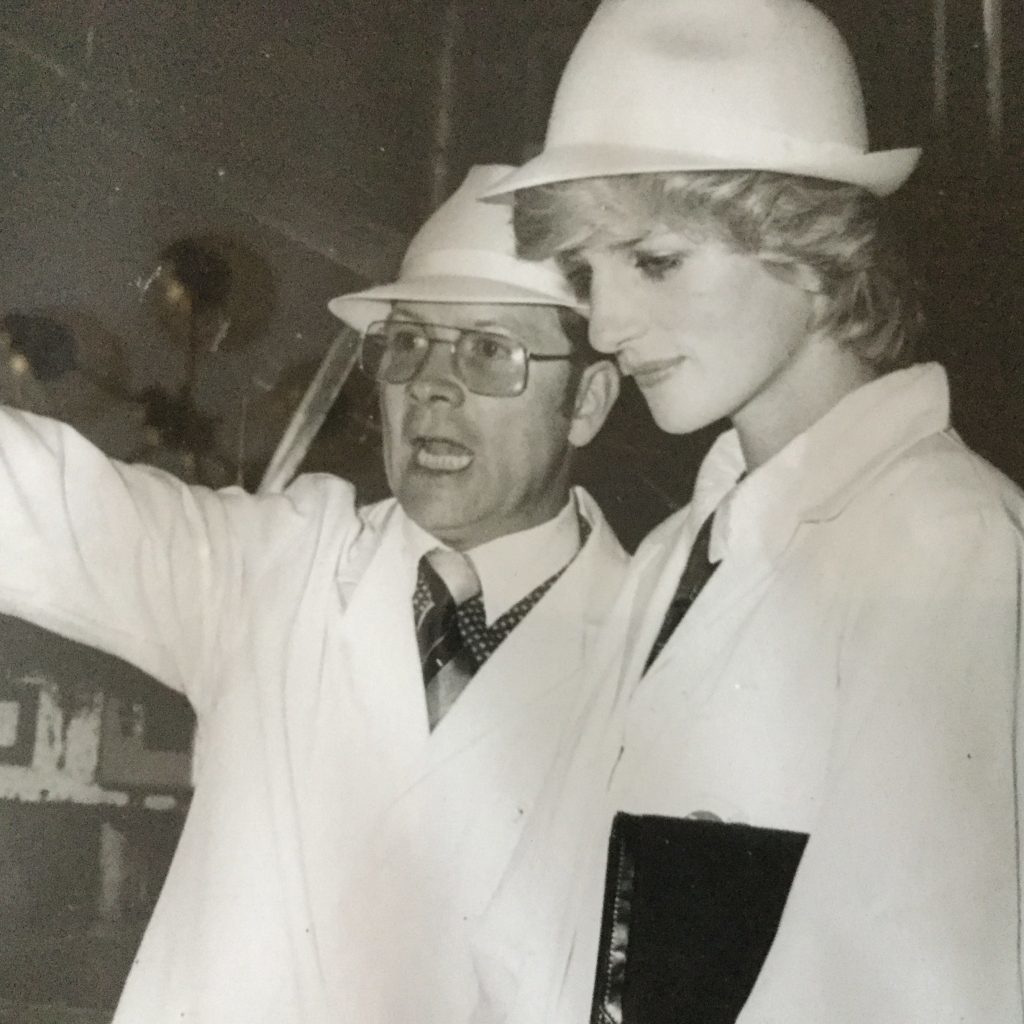 "But 20 years on," she added: "we are still discussing the Diana effect; William and Harry openly and proudly champion their mother's legacy.
"Perhaps her "blood family", in the shape of the future king and his younger brother, will have the last word after all."
Diana's companion Dodi Fayed and driver and security guard Henri Paul were also killed in the crash on August 31 1997 while her bodyguard Trevor Rees-Jones survived with horrific injuries.
In the days following her death a sea of flowers and tributes were left outside the gates of Kensington Palace in an enormous outpouring of public grief.
Her funeral was held on September 6 1997 at Westminster Abbey and was shown on British television, attracting an audience of 32.1million viewers.
An inquest held in London concluded in 2008 that the Princess had been unlawfully killed, blaming the crash on grossly negligent driving by Paul, and the pursuing paparazzi.