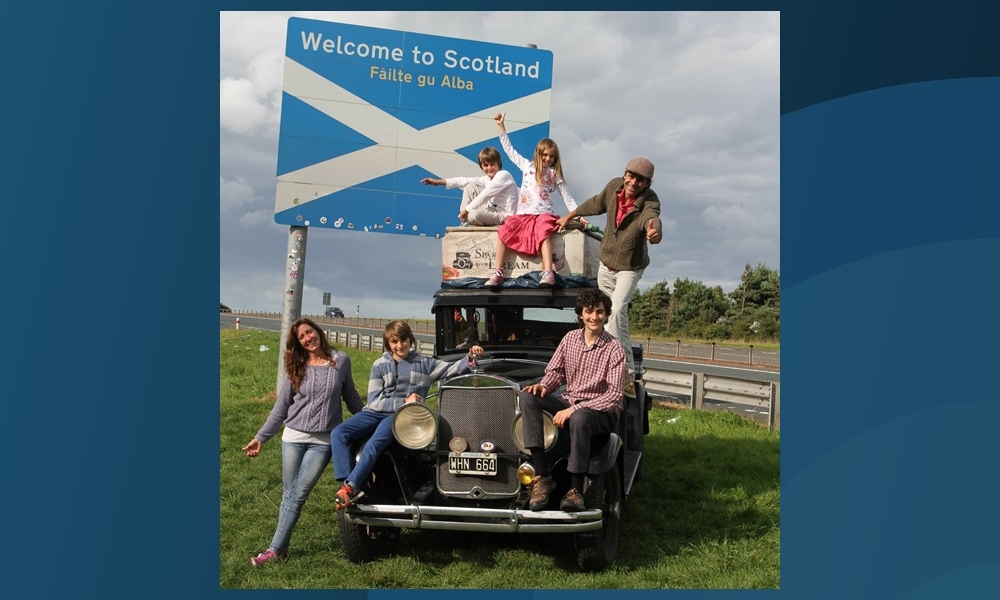 A couple who have spent the last 17 years crossing the globe in a vintage car have reached "amazing" Scotland.
Herman, 49, and Candelaria Zapp, 47, have journeyed to more than 100 countries in their 1928 car after giving up their jobs and home in Argentina.
What started as a couple living their dream has now grown into a family of six after having four children along the way – all born in different countries.
The couple originally planned to travel between Argentina and Alaska but have not returned home since.
And they now live in their car or stay with other families who follow their progress on the internet.
The Zapp family have arrived in Scotland for the first time on their world tour, saying they "saved the best for last".
Herman said: "We have met so many lovely Scottish people along the way on our travels who have invited us to stay with them when we get to Scotland.
"I think we have invitations from about 16 people all over Scotland offering us to come and stay with them.
"You know how the Scottish are – they are so friendly and laid back.
"We tried to save the best for last. Scottish people are the most friendly people we have met."
The Zapps plan to venture into the Scottish Highlands and over to the Isle of Skye to do some camping and sightseeing.
The pair got married when Candelaria was 23 and say they always wanted to travel.
"People said we were crazy but we felt there was something very big missing," said Candelaria.
Candelaria said they people often question how life on the road is for their children who don't attend school.
She said: "People are always concerned about their education but they are learning a lot about the world. I am following the curriculum from Argentina.
"I'm their teacher now and it has been a big challenge.
"They also have lessons online and every two months they do a test and we send it back to the Ministry of Education in Argentina."
You can follow the family's progress on Facebook.
For more, see Tuesday's Courier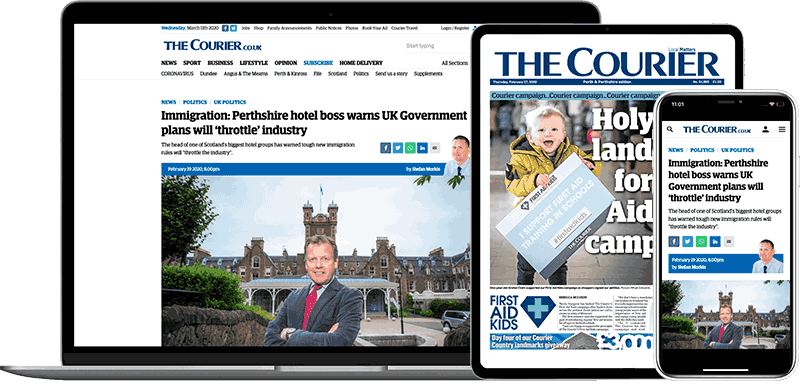 Help support quality local journalism … become a digital subscriber to The Courier
For as little as £5.99 a month you can access all of our content, including Premium articles.
Subscribe