As new research suggests Edinburgh to Perth trains are amongst the slowest in the UK, is it time to invest in a new direct rail link with the capital, or is the speed study simply flawed? Michael Alexander reports.
A little over a week ago, a new high-speed train aimed at cutting rail journeys between London and Edinburgh to four hours travelled to Scotland for the first time.
The Azuma train uses technology stemming from Japanese bullet trains and can accelerate faster than existing services on the UK network.
The inaugural run north of the border was made as part of a testing programme by manufacturer Hitachi in preparation for roll-out of the 65-strong fleet on Virgin's east coast route next year.
It comes as debate continues over HS2 – the high-speed railway planned to link London, Birmingham, the East Midlands, Leeds and Manchester. It would be the second high-speed rail line in Britain after HS1 which connects London to the Channel Tunnel.
But according to new research, trains connecting Britain's major towns and cities are up to four times slower outside the South East of England.
Press Association analysis of the quickest possible trains on 19 routes found that services from London travel at average speeds of 65-93mph, compared with just 20-60mph elsewhere.
The slowest route featured in the study was Liverpool Central to Chester, which takes 41 minutes to make the 14-mile journey (as the crow flies) at 20mph.
Closer to home and one of the slowest routes highlighted in the research is the Edinburgh to Perth line where the average speed for trains is just 25 mph.
The route through Fife, which branches off the east coast mainline at Ladybank, lists the fastest journey time for the 48 trains per day travelling between the Capital and the Fair City as 1 hour 20 minutes with the average time being 1 hour 36 minutes.
But Network Rail, which owns and operates Britain's railway infrastructure, told The Courier the research is "flawed".
Because the railway goes around natural barriers like hills, rivers and goes through towns, the distances are actually greater than they look on the map, it insists, meaning there is around 57 miles of track between Perth and Edinburgh rather than the 43 miles that exist as the crow flies.
A ScotRail Alliance spokesman said: "The research is flawed and does not represent an accurate speed for journeys between Edinburgh and Perth, where the average is around 45 miles per hour rather than 25.
"It is also misleading to compare the Perth service in the study with intercity services in the South East, which are faster because they stop at fewer stations.
"We are also currently delivering track and train enhancements on the route which will help reduce journey times in the future."
Mid Scotland and Fife Conservative MSP Liz Smith insisted the research shows it's time to once again call on the Scottish Government to investigate re-instating a direct rail link between Perth and Edinburgh via Kinross.
She said: "News that trains are crawling into Perth station from Edinburgh…is no surprise for anyone who uses the route but will hopefully act as a wakeup call to the Scottish Government who must invest in a faster link between the Fair City and the capital.
"There is a significant infrastructure divide north of the Central Belt and this must be reversed. The fact that it was faster travelling from Edinburgh to Perth in the age of steam is simply not good enough.
"If we are to grow and expand Scotland's economy then faster and more efficient public transport links will be required.
"The Scottish Government must commit to a feasibility study for a direct rail link between Perth and Edinburgh and I will continue to press them on this over the coming months."
Another supporter of rail investment between Perth and Edinburgh is Mike Robinson, chief executive of the Perth-based Royal Scottish Geographical Society, who said there would be huge economic and environmental benefits of cutting rail journey times between Perth and the capital.
He estimated that a direct line would cost £1.5 billion – less than half the A9 road dualling project – but do "a great deal more for connectivity and sustainability", and would "literally transform train travel north of the capital".
"It is essential not just for Perth but for the whole of Scotland north of the central belt that rail infrastructure is invested in and train times increased,"  said Mr Robinson, who has a keen interest in sustainable travel, and is a member of the ScotRail stakeholder advisory group and Perth City Development Board.
"It is inhibiting tourism and economic growth across a much wider area of Scotland.
"The fact train times from Edinburgh to Perth and Dundee are not significantly better than they were in 1890s is symptomatic of a lack of foresight and investment," he said, adding that a direct rail link from Edinburgh to Perth via Kinross could shave 35 minutes off travel time and "unlock public transport for the whole of the north of Scotland".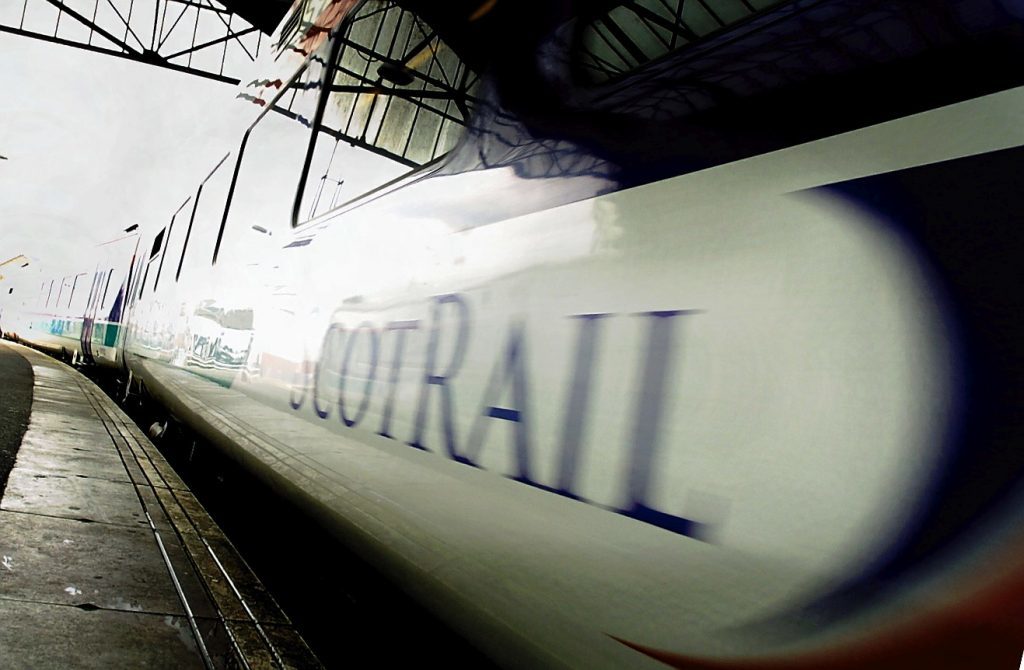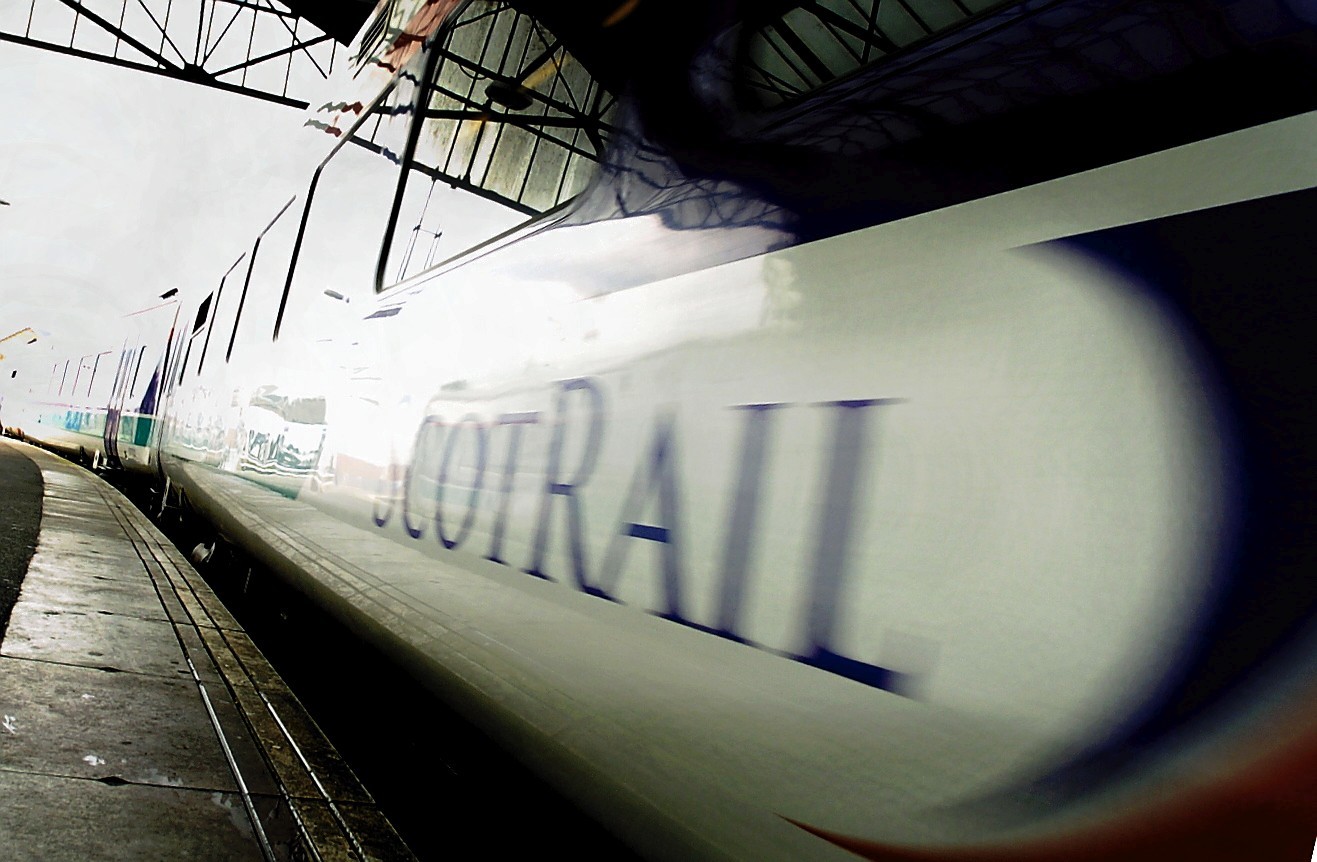 A Transport Scotland spokeswoman said:"This research oversimplifies the issue, particularly where it compares the Perth service with intercity routes which have fewer stops.
"Through our High Level Output Specification (HLOS) we are clear about the importance of improved journey times and we expect Network Rail to maximise all appropriate opportunities to decrease average journeys (minutes per train mile).
"Although our current £5 billion investment programme to 2019 doesn't include a new rail link between Edinburgh and Perth, we are committed to on-going transport improvements.
"Indeed planning for the second Strategic Transport Projects Review (STPR2) has commenced, and this will examine all potential strategic transport infrastructure interventions required to support the delivery of the Government's Economic Strategy."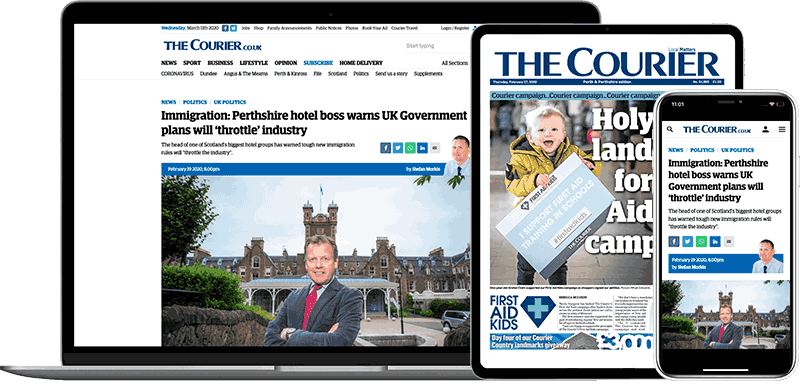 Help support quality local journalism … become a digital subscriber to The Courier
For as little as £5.99 a month you can access all of our content, including Premium articles.
Subscribe