The Queen has paid tribute to the "breathtaking sight" created by the new bridge and its neighbours across the Forth.
Officially opening the £1.35 billion Queensferry Crossing, exactly 53 years to the day she opened the Forth Road Bridge, she said: "The three magnificent structures we see here spanning three centuries are all feats of modern engineering and tribute to the talents, vision and remarkable skills of those who designed and built them.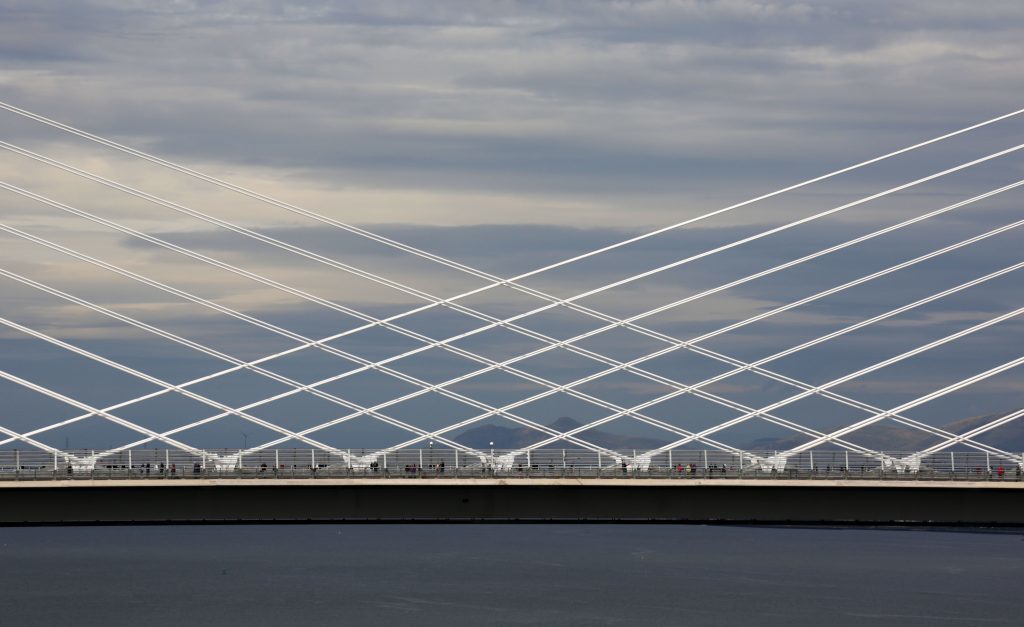 "The Queensferry Crossing has joined its iconic and historic neighbours to create not only a breathtaking sight across the Forth but to provide an important link for so many in this community and surrounding areas."
Turning to First Minister Nicola Sturgeon, she added both she and the Duke of Edinburgh were delighted to join her and the people of Scotland to celebrate an "extraordinary achievement".
Hundreds braved the rain to cheer as the Queen and Prince Philip arrived.
On arriving at the south side of the span, the royal couple met Ms Sturgeon and representatives of the consortium behind the bridge.
For further coverage, see Tuesday's Courier
Wearing the same shade of blue as the outfit she donned more than half a century ago to open the original road bridge, the monarch cut a ribbon to signify the formal opening of the Forth's newest icon.
She was welcomed by an honour guard of the Royal Company of Archers and the national anthem from the Royal Regiment of Scotland band. Also standing to attention was regiment mascot, nine-year-old Shetland pony Cruachan.
A floral posy was presented by Elizabeth Martin, granddaughter of crossing project director Michael Martin.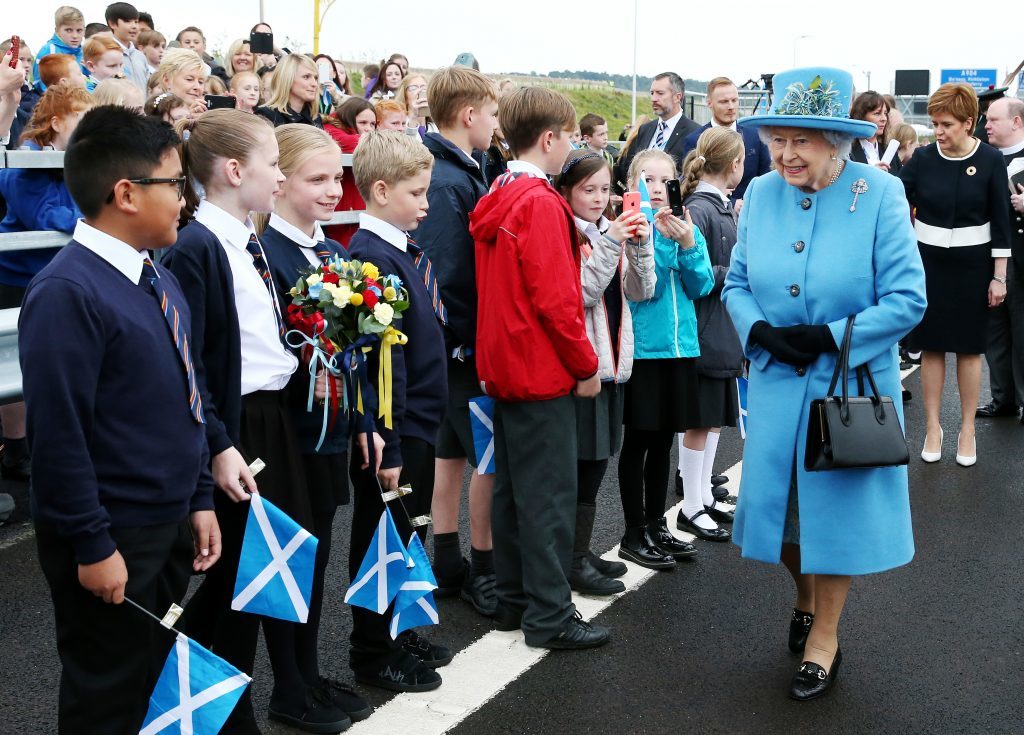 The Queen was then driven to the Fife side of the bridge, where she unveiled a plaque.
Ms Sturgeon told the guests to lift their eyes "to this wonder of our age" as she thanked those involved in the project.
She told them: "The nation's heart is bursting with pride at what you have achieved."
Despite the rain, the Red Arrows did a flypast east to west over all three bridges which lit up the gloomy sky with a trail of brilliant red, white and blue, while a flotilla of boats travelled under the bridge.
A blessing was conducted by the Moderator of the General Assembly of the Church of Scotland, The Right Rev Dr Derek Browning, and Scotland's Makar Jackie Kay read a specially commissioned poem to the bridge.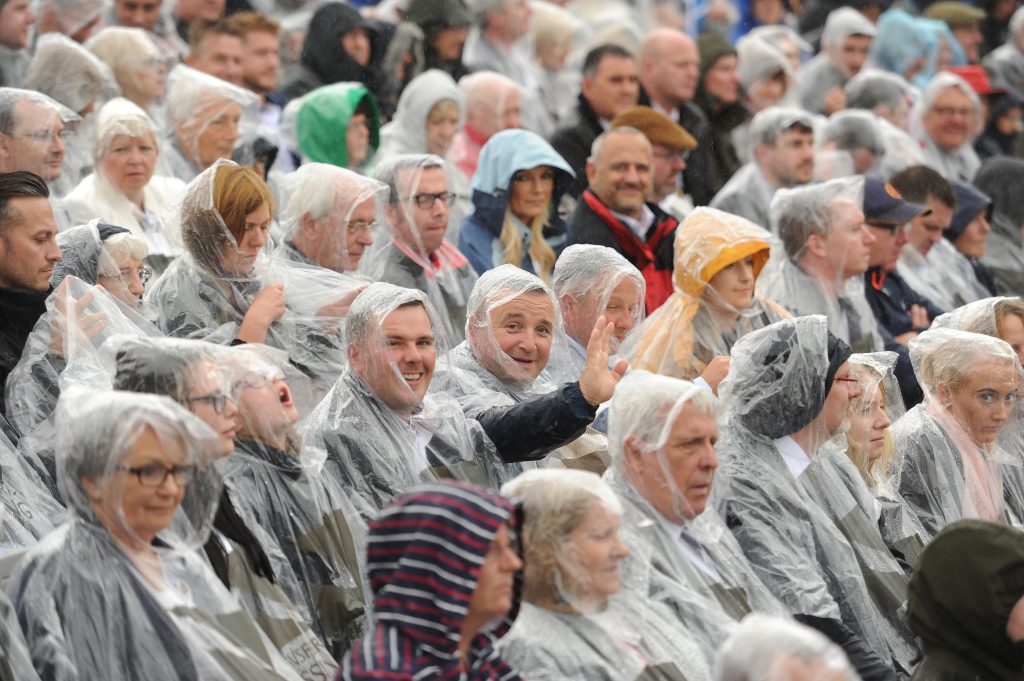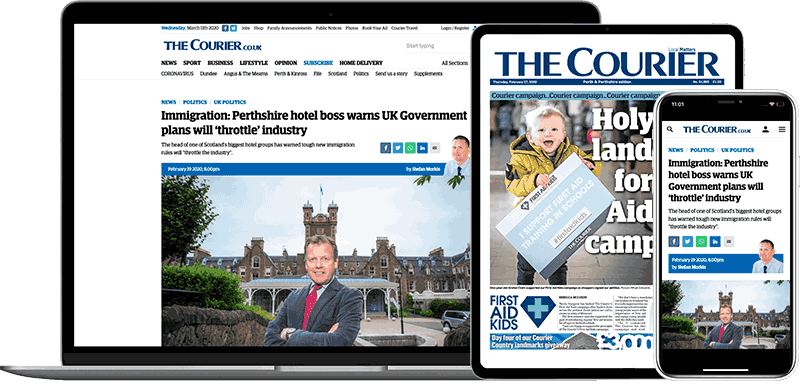 Help support quality local journalism … become a digital subscriber to The Courier
For as little as £5.99 a month you can access all of our content, including Premium articles.
Subscribe