A milestone moment in the project to remove steel transmission towers in the Cairngorms National Park has been documented in this new video.
It shows the final tower being toppled, against the spectacular backdrop of the historical Ruthven Barracks site.
Over 300 transmission towers have been removed as part of the Beauly-Denny power line project.
Cairngorms National Park chief executive Grant Moir joined Scottish and Southern Electricity Networks project director Alastair Brand to witness the event.
Mr Moir said: "A whole swathe of the park now has no towers within it at all. Most of the 4,500km2 of the park no longer has any towers and this has opened up the views of the Cairngorms for people to enjoy."
Alastair added: "This is the last of over 300 towers that we have taken down in the Cairngorms over the last seven years as a result of the Beauly-Denny project, with this significant milestone representing the completion of all major works associated with the project
"The Beauly-Denny project provided a unique opportunity to look again at the existing infrastructure within the Cairngorms National Park and through a number of planning conditions that were agreed during the planning process, we have been able to remove significant sections of existing transmission infrastructure from the Cairngorms National Park, delivering a lasting legacy for current and future generations."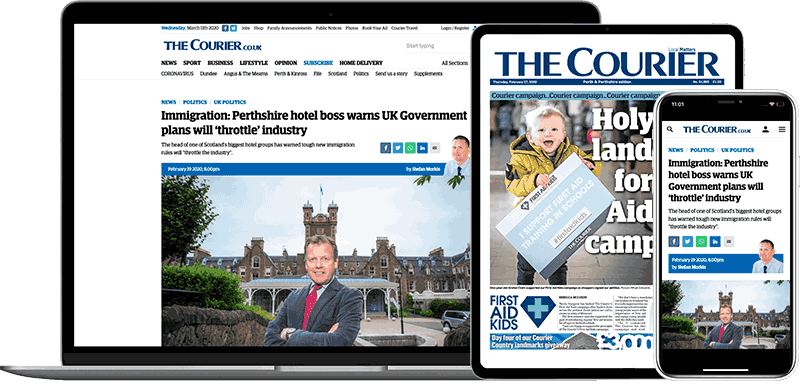 Help support quality local journalism … become a digital subscriber to The Courier
For as little as £5.99 a month you can access all of our content, including Premium articles.
Subscribe