An investigation has been launched after a daredevil scaled to the top of North Sea oil platform for a selfie.
A video has emerged of a man dressed as Spiderman at the tip of the Buchan Alpha platform, which is currently being decommissioned at Dales Voe in Lerwick, Shetland.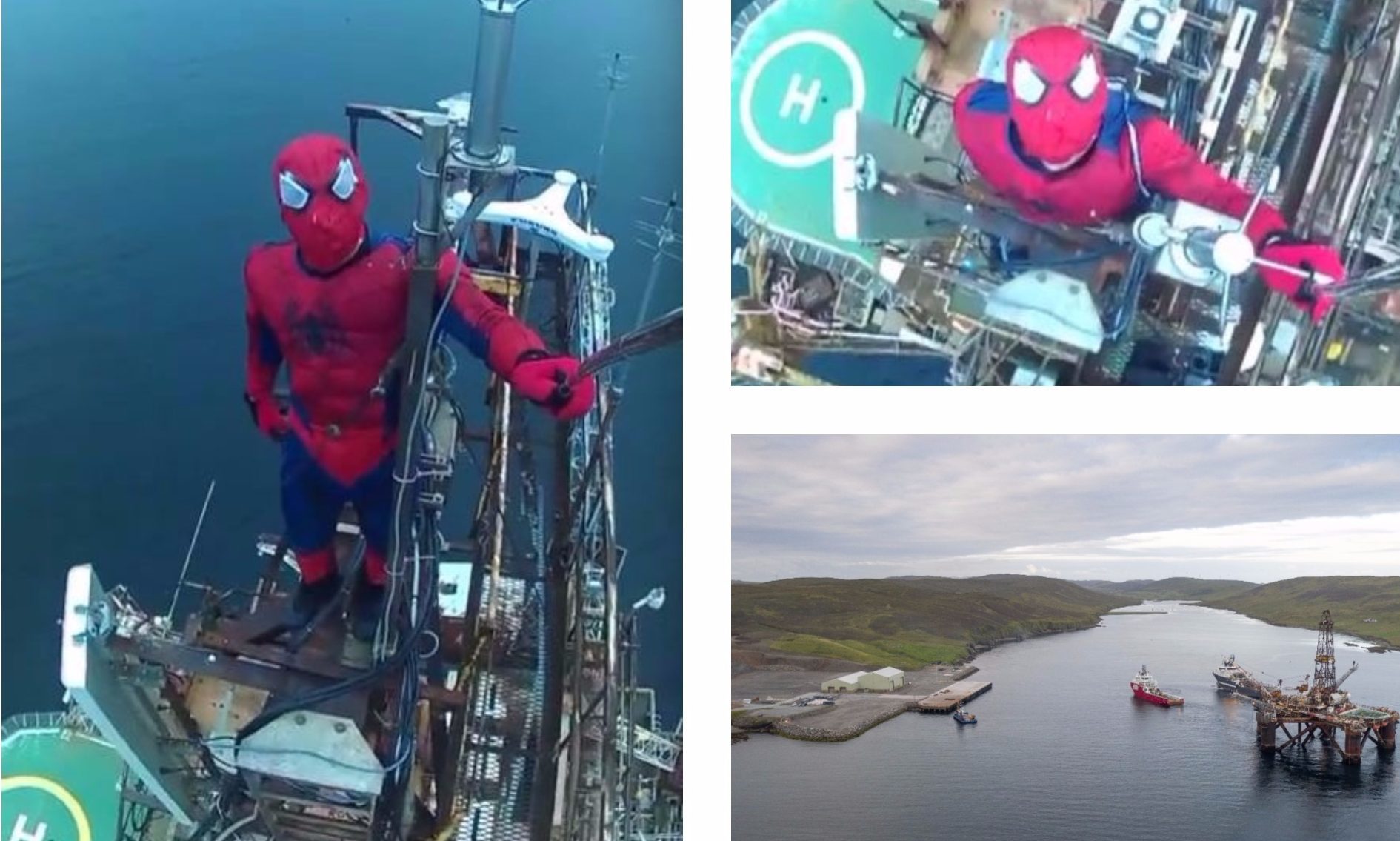 The daredevil scaled the rig at the weekend, Energy Voice reports.
Youtube user onhausz83 posted footage of the stunt this morning.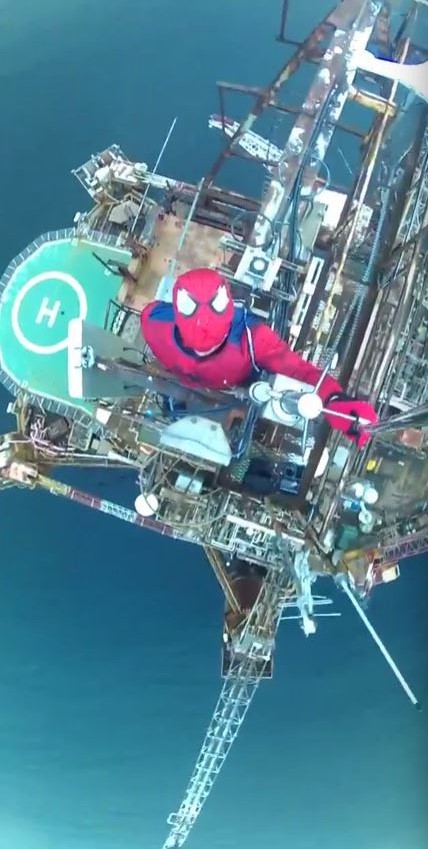 The offshore platform produced 150 million barrels of oil across a 36 year lifespan, with Repsol Sinopec Resources UK awarding a contract to dismantle and recycle the facility to Veolia.
It arrived in Shetland in August.
A spokesperson for Veolia, which is undertaking the decommissioning work alongside Peterson, said: "We are investigating reports of an illegal entry to an offshore structure that is moored in the harbour prior to decommissioning.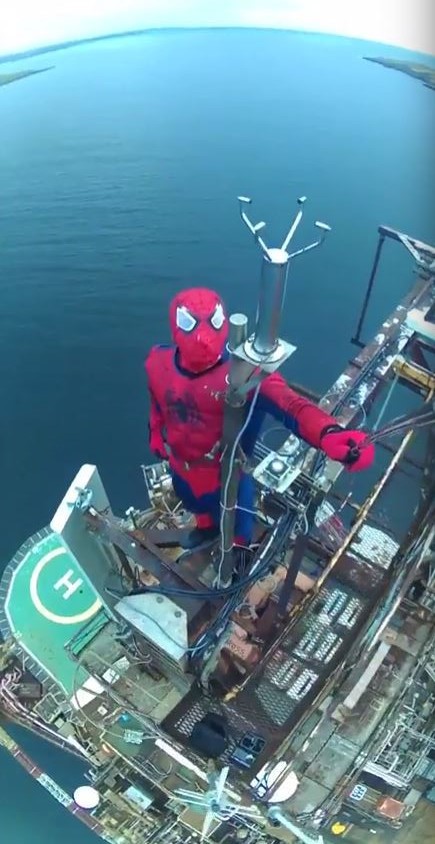 "We take security very seriously and access to this type of structure requires rigorous safety measures. We are working with our partners to review security with immediate effect."