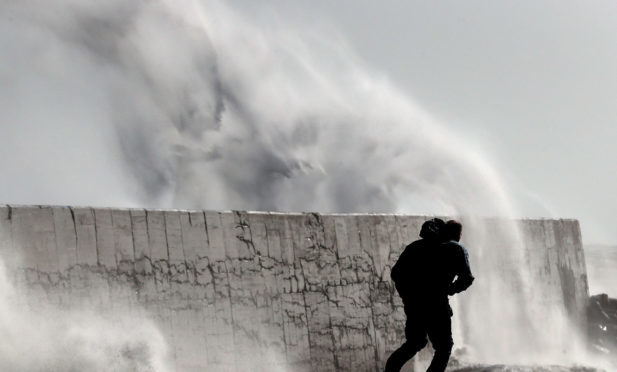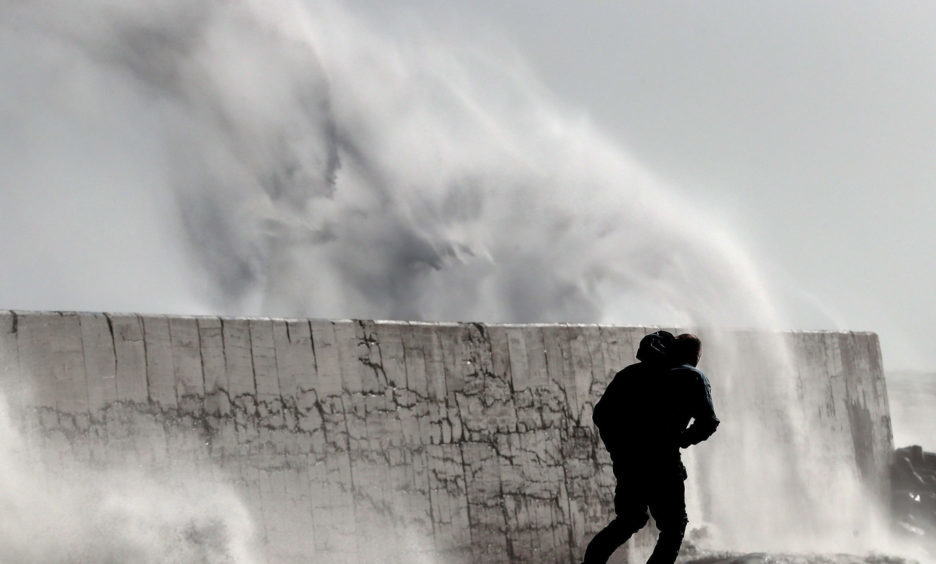 The remnants of hurricanes Maria and Lee could batter Scotland with wind and rain at the weekend.
Strong winds and heavy rain could be in store for the whole of the UK if the two storms meet in the North Atlantic on Sunday.
The Met Office said ex-Hurricane Maria and ex-Hurricane Lee will begin to decay in the Northern Atlantic having made their way from warmer waters.
Should they both meet on Sunday, the whole country will be hit by a stormy downpour.
However forecasters say the wild weather would not be more extreme than the usual conditions for this time of year, with both ex-hurricanes combined similar to a "typical area of low pressure".
Hurricane Maria caused devastation in Puerto Rico while Tropical Storm Lee, though smaller, is currently gaining strength as it moves westward in the Atlantic.
Regardless of whether the two storms meet, Sunday will be a rainy day across Scotland and the wider UK.
Met Office meteorologist Luke Miall said: "We have got two ex-hurricanes Maria and Lee that are going to jointly head their way across the Atlantic. There is a lot of uncertainty about how they are going to interact with each other.
"(If they do) we could see some wet and windy weather but more rain than anything else. At the moment the risk is Sunday is set to be a fairly wet day across the UK.
"Rain is pushing its way across the whole of the country. There will be some heavy rain, nothing we wouldn't expect at this time of year. There will be some heavy rain across parts of Scotland, 20mm-30mm.
"If Maria interacts with Lee what it could do is give a spell of more windy and wet weather from Sunday into Monday. we could see gales."
He added: "It wouldn't be anything of any major concern. It could be a case where they don't interact and you just see a spell of rain coming across."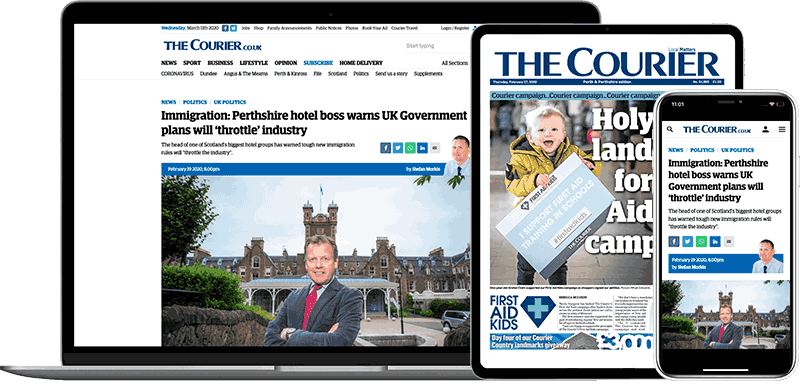 Help support quality local journalism … become a digital subscriber to The Courier
For as little as £5.99 a month you can access all of our content, including Premium articles.
Subscribe