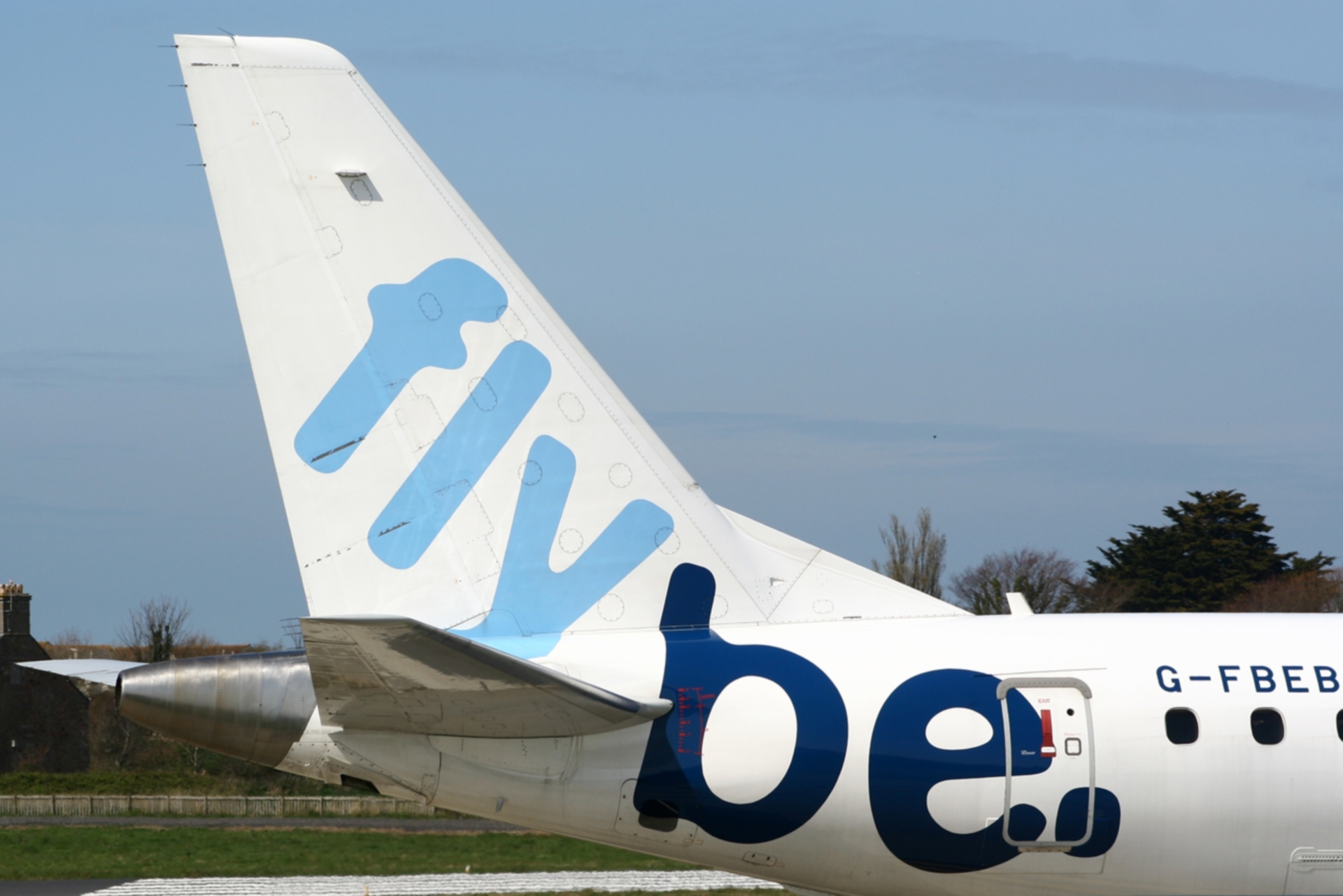 A huge number of flights have been cancelled across the UK as Storm Ophelia moves into the country.
Ireland and Northern Ireland have been facing the full brunt of the former tropical hurricane, which has left thousands without power, schools closed and led to the army being deployed in communities.
A huge 109mph gust was recorded on on Ireland's south coast.
Flybe, British Airways and RyanAir are among the airlines forced to cancel a number of flights due to the weather.
Belfast International Airport has had to cancel 24 flights.
Journeys from Aberdeen, Edinburgh, Glasgow and Inverness to Belfast are among those affected.
Nine flights between Scotland and Northern Ireland have been called off by Flybe. The full list is copied in below: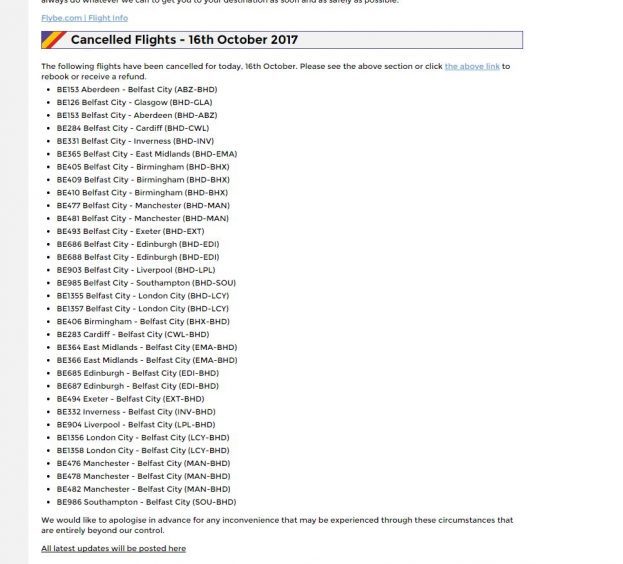 Around 90 RyanAir flights have been affected, including several between Edinburgh, Glasgow and destinations across Europe. The full list can be found here.
Follow our Storm Ophelia live blog.