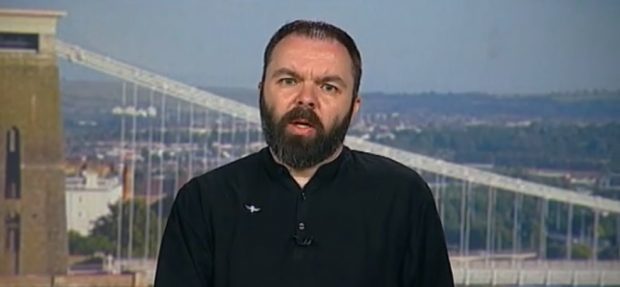 A controversial pro-independence blogger who runs the Wings Over Scotland website has been told police are taking no further action over claims he harassed a woman online.
Stuart Campbell was arrested at his home in Bath in August 18 after a woman alleged had harassed her online.
The 49-year-old was arrested by Avon and Somerset Police on behalf of the Met while they investigated the allegations.
The Met confirmed on Wednesday the blogger, who calls himself Rev Stuart Campbell, will not face any charges.
A spokesman said: "On August 18 a man aged in his 40s was arrested at an address in the Avon and Somerset area on suspicion of harassment and malicious communications.
"He has now been informed that he is released with no further action."
Campbell has been asked for comment but has not yet responded.
Following his arrest he wrote on his website that the allegations had related to Tweets which he did not believe were threatening.
The former video games journalist became a prominent pro-independence campaigner in the run-up to the 2014 independence referendum.
He has raised hundreds of thousands of pounds through online fundraising campaigns.