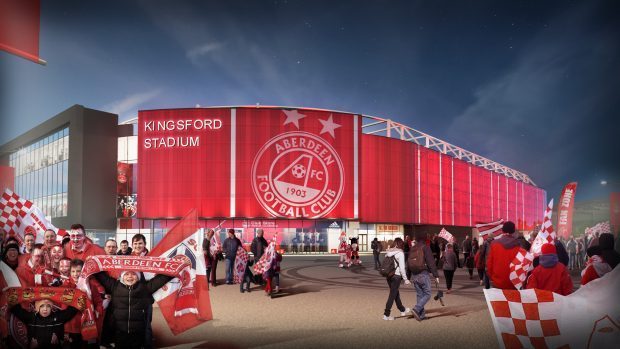 Scottish football fans should have a new stadium to visit after Aberdeen FC won their bid to leave Pittodrie.
The plans for a new £50 million stadium at Kingsford were approved by councillors today.
Members voted 32 to nine in favour of the application to build the new stadium and training facilities at Kingsford, near Westhill.
Planning officials recommended councillors approve the application at a meeting last week.
Dons chairman Stewart Milne welcomed Aberdeen city council's decision to approve the Kingsford stadium plan, saying: "After 17 years, we are one step closer to a new home that will allow us to meet our vision and ambition for Aberdeen Football Club, our city and our region."
https://www.eveningexpress.co.uk/fp/news/local/what-happens-next-what-the-dons-will-have-to-do-to-make-kingsford-a-reality/