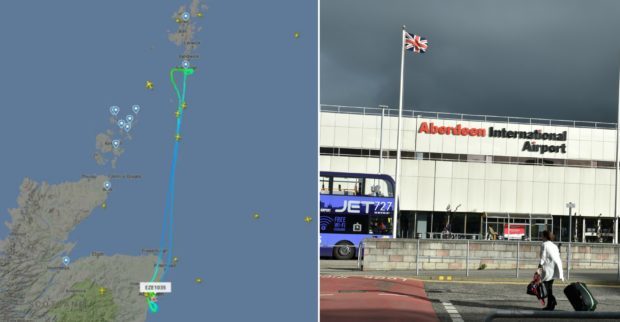 A Scottish aircraft has landed safely after declaring an emergency mid-flight.
The aircraft left Aberdeen International Airport at 9.53am and was due in at Sumburgh, Shetland, at 10.50am
According to FlightRadar24, the Eastern Airways plane circled near the island airport before heading back to Aberdeen
The plane landed safely shortly before 12.45pm and, after passengers were taken off, was inspected.
An Aberdeen airport spokeswoman told the Evening Express: "The flight has turned back to Aberdeen (from Sumburgh) and we declared emergency protocol."
The spokeswoman added: "All passengers have been disembarked and plane is being inspected."
For more on this article click here.