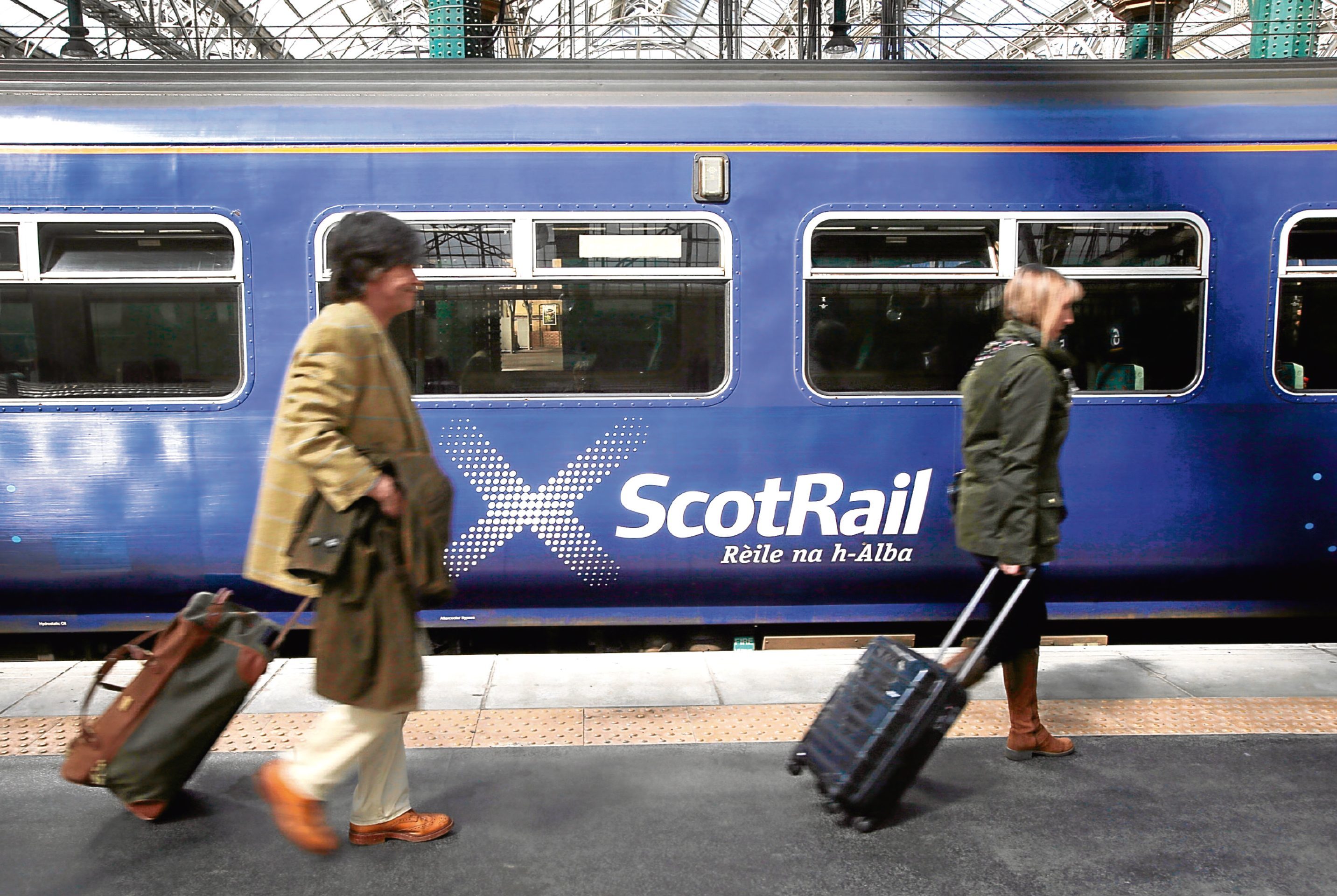 ScotRail has cancelled 160 trains across Scotland as it prepares for this week's severe winter weather.
Temperatures are expected to plummet in the coming days with more than 1ft of snow predicted to land in parts of Scotland as the weather front nicknamed the Beast from the East moves in from Russia.
The Met Office now has three severe weather warnings for snow in place for Tayside and Fife covering a period of five days, one of which is "amber" – the second most serious.
https://www.thecourier.co.uk/news/uk-world/608464/weather-warnings-tayside-fife-reach-highest-red-level/
And following a meeting of its extreme weather action team, ScotRail has decided to cancel a number of services across the country; including several running from Dundee and Fife.
A total of 160 of Wednesday's services have been called off on safety grounds in preparation for the weather front, most of them in the Glasgow area.
Trains travelling from Dundee, Arbroath, Carnoustie, Glenrothes, Kirkcaldy, Markinch, Aberdour and Cowdenbeath on Wednesday and Thursday have been called off.
However the firm said that the "vast majority" of its services are scheduled to run. Some trains maybe be subject to speed restrictions.
Mark Ilderton, the ScotRail Alliance's head of integrated control, said: "ScotRail Alliance teams across the country will be working flat out to keep people moving over the next few days. From snow ploughs travelling the network to staff gritting station platforms to keep them safe, we'll be doing everything we can to get people where they need to be.
"The safety of our staff and customers is our priority, and is central to every decision we take.
"The vast majority of our services will run, but following the latest advice from the Met Office we have had to cancel or amend some services on Wednesday and Thursday. Journeys will also take a bit longer as speed restrictions will be in place."
Network Rail will be deploying a "winter train" to defrost points across Scotland in the coming days, with staff being tasked with clearing tracks. A "wire sweeper" will also be used on electrified routes to clear lines of icicles.
Taking to Twitter, ScotRail said: "On Wednesday and Thursday, we're withdrawing Glasgow Queen St – Anniesland, Glasgow Central – Barrhead and operating a reduced Fife Circle service.
Fresh weather warnings issued for Tayside and Fife predicting 15in of snow
"This will allow us to prevent points being blocked with snow, which could cause them to fail and stop trains.
The safety of our staff and customers is our priority, and informs everything we do.

— ScotRail (@ScotRail) February 27, 2018
"We're withdrawing some specific services on individual routes for the same reason. These affect Kirkcaldy/Markinch – Glasgow Queen St, Aberdeen-Stonehaven and Dundee – Cowdenbeath."
Cancelled ScotRail services from Wednesday, February 28 to Thursday, March 1:
To/from Edinburgh Waverley:
Services that start/terminate at Cowdenbeath. All other services via Cowdenbeath will run as normal.
Departures at eight minutes past the hour from Edinburgh Waverley to Glenrothes via Aberdour
Departures at 20 minutes past the hour from Glenrothes to Edinburgh Waverley via Aberdour
To/from Aberdeen:
3.52pm Aberdeen to Inverurie
4.36pm Aberdeen to Stonehaven
5.47pm Aberdeen to Stonehaven (this is the 3.29pm from Inverness)
To/from Dundee:
6.03am Carnoustie – Dundee
5.46pm Dundee to Arbroath (this is the 1611 from Glasgow Queen Street)
6.20pm Arbroath to Dundee (this train will run between Dundee and Edinburgh)
6.55pm Dundee to Carnoustie (this is the 1711 from Glasgow Queen Street)
To/from Inverness:
6.17pm Perth to Inverness. This service will continue to Inverness as part of the 7pm departure
To/from Glasgow Queen Street:
All Glasgow Queen Street to Anniesland via Maryhill services in both directions.Services via Partick are unaffected.
6.35am Glasgow Queen Street to Lenzie
7.34am Lenzie to Glasgow Queen Street
7.13am Kirkcaldy to Glasgow Queen Street
5.33pm Glasgow Queen Street – Markinch.
After 8.30pm only:
Departures at 18 and 48 minutes past the hour from Glasgow Queen Street to Croy
Departures at 17 and 47 minutes past the hour from Croy to Glasgow Queen Street
 To/From Glasgow Central
 All Glasgow Central to Barrhead in both directions
The full list of Wednesday's cancelled services can be found here.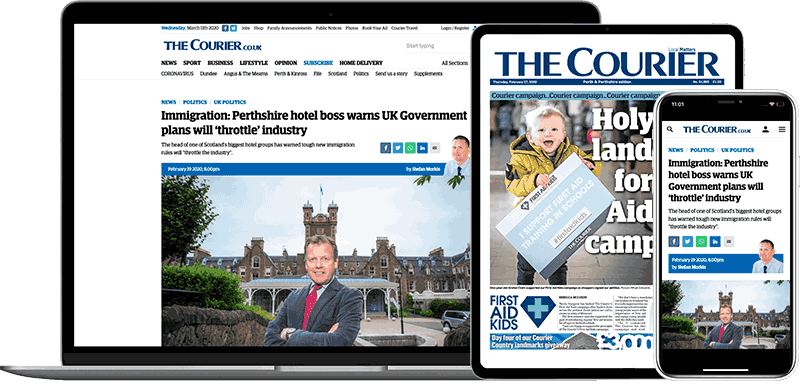 Help support quality local journalism … become a digital subscriber to The Courier
For as little as £5.99 a month you can access all of our content, including Premium articles.
Subscribe