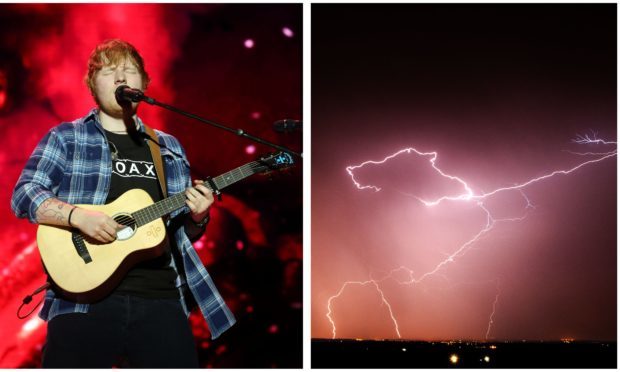 Concertgoers heading to see Ed Sheeran in Glasgow this weekend could dodge the worst of the "torrential" rain and thunderstorms forecast.
The singer-songwriter is playing three sold-out shows at Glasgow's Hampden Park from Friday until Sunday.
Thousands of people are attending the gigs, which are taking place as Scotland prepares to be hit by thundery weather predicted to affect western and central areas of the country worst.
Flood alerts have been issued across the country due to the forecast.
A yellow Met Office warning of rain has been enforced across the Strathclyde area from Friday from 9am until 10pm and Saturday from 11am until 9pm. In a short space of time, up to 2.3in of rain could land on Friday and 2.7in on Saturday.
But will Ed Sheeran fans be affected by the "torrential" rainfall, which is expected to be accompanied by lightning and hail?
⚠️ ED SHEERAN CONCERT INFORMATION:

Have an inquiry regarding any of the Ed Sheeran concerts being held at Hampden?

Then please visit our FAQ'S and Info page on our website with the most asked questions and answers here:https://t.co/AOPrPR2TOz ??? pic.twitter.com/LR8CejVTUf

— Hampden Park (@Hampdenpark) May 30, 2018
Though it's advisable to pack a raincoat, it looks as though Sheeran fans might have some luck on their side…
*Gates for all three shows open on at 5pm and Sheeran is not due on stage until 8.45pm. Support acts Jamie Lawson will play at 6.30pm and Anne-Marie at 7.30pm.*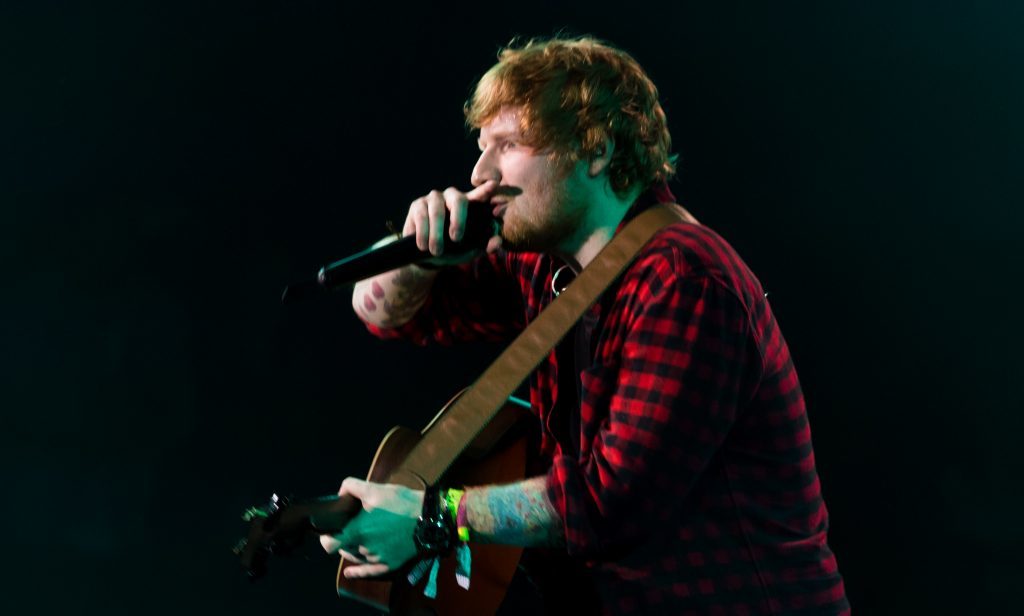 Friday
The Met Office said there is a good chance that Sheeran fans going to Friday's event could avoid the worst of the weather, which may have passed before he gets on stage.
Met Office meteorologist Bonnie Diamond said: "We do have a yellow warning covering Scotland until 10pm this evening for a risk of scattered thunderstorms, heavy showers, some hail and possibly some lightning strikes.
"It is a similar story on Saturday although it is worth mentioning much of the thunderstorms are going to occur during the afternoon. By the time he is on stage you could well be seeing less of them.
"After 7pm it will be fairly settled, there could be some quite nice, clear evening sunshine. I all depends on what time he is on stage. You could be seeing the last of any thundery showers and a decent end to the day."
Saturday
Miss Diamond added: "Saturday is really similar, there is a risk of thundery showers through the day. By evening things should be more settled.  Saturday is looking cloudier overnight. It is staying dry but largely cloudy.
"It will be fairly warm – 22C on Saturday and 23C on Friday. It will be warm and humid."
Sunday
Miss Diamond said, though there are no weather warnings out for Sunday, it will be a similar day to Friday and Saturday.
"We don't have any weather warnings for Sunday yet," she added.
"To be honest it is a fairly similar picture on Sunday, although we don't have warnings out at the moment.
"There is a risk of some scattered thunderstorms, hail or the odd strike of lightning, likely to occur during the afternoon/early evening.
"Mid-to-late evening concertgoers may avoid the worst of the scattered thundery showers."
Warning of 'torrential rain', lightning and floods across Tayside and Fife
Coastal areas across Tayside and Fife could 'escape worst' of thunderstorms