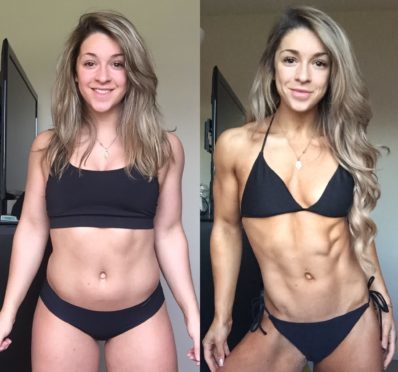 Michael Alexander speaks to Sophie Brewster, formerly of Kinross, who has given up a law career to pursue her dream of becoming a World Bodybuilding champion.
When former Kinross High School pupil Sophie Brewster was studying law at Strathclyde University in Glasgow, she rediscovered a love of fitness that she'd lost as a teenager.
But living in a flat with five other female students, she would also binge on takeaways most evenings and ate very little during the day.
Now, having dropped out of university to become a personal trainer after deciding that she no longer had a passion for her law course, the 22-year-old fitness model, who secured professional bodybuilder status by winning the World Beauty Fitness and Fashion (WBFF) show last year, is chasing a dream of success at the pro World Championships in August.
Sophie, whose trip to Las Vegas will be the subject of a BBC documentary due to be screened in 2019, explained how the lifestyle change had transformed her life.
"When I was in law school I didn't really go to the gym at all," said Sophie who still lives in Glasgow.
"If I did go I'd just run on a treadmill or maybe do some sit ups and stuff, but I never really understood what weight training was or ever thought it would be something that would be good for me."
When she left university, Sophie "fell in love" with working as a personal trainer.
But it was when she discovered the body building community that she became well and truly hooked.
Sophie entered her first bodybuilding competition at the end of 2016 and did two shows last year. The World Championships will be her fourth with preparations starting months in advance.
As well as doing 1.5 hours per day with weights in the gym, Sophie is also advised on diet by her coach. She eats mainly wholefoods, meat for protein and also potatoes, and oats for carbs. She also eats a lot of fruit, nuts and avocados to create dietary "balance".
"Training can vary slightly all year," said Sophie who is sponsored by USN and Versa Forma, "but food is the biggest change from off season to prep for a show.
"My calories will go down towards the show and up when I'm not preparing for a show.
"Last time my calories went down as low as about 1300 before I went on stage. This time I can't really tell you what they will be because that's in the hands of my coach. Each week he's dropping my calories a little bit, dropping my carbs a little bit and putting my cardio up.
"But in terms of my weight training that doesn't change a huge amount throughout the year."
Sophie, who specialises in bikini competitions, said judges look for a "certain level of leanness or conditioning" as well as "femininity, beauty and style with a stage presence".
And it's a career she would like to pursue long term. She added: "My ultimate goal now is to be world champion. Whether or not that's going to be possible this year because it is my first professional show, I don't know – but one day that's my goal."
Sophie is looking forward to having a film crew follow her and fellow Scots bodybuilder Stu Mac from Glasgow.
She loves the way the sport combines hard work and being an athlete with beauty and stage presence, style and glamour.
However, she admits it can be quite gruelling.
Occasionally she also has to deal with some negative comments on social media – situations she has learned to deal with. "Not everyone sees my physique as ideal or a goal they would have for themselves, which is fine by me," she added.
However, she is pleased to have the full support of family and friends.
Sophie Brewster is an ambassador for leading sports nutrition brand USN who have just launched their brand new Blue Lab Whey protein. To find out more visit www.usn.co.uk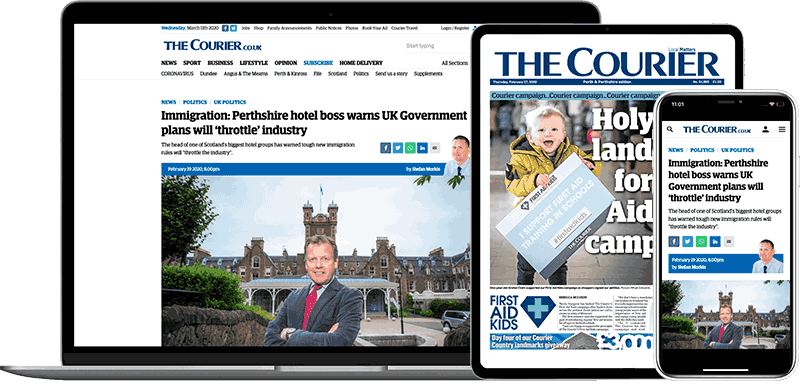 Help support quality local journalism … become a digital subscriber to The Courier
For as little as £5.99 a month you can access all of our content, including Premium articles.
Subscribe