The first ever major exhibition dedicated to Scottish pop music has opened at the National Museum of Scotland. Michael Alexander tuned in.
Clutching a scorched Runrig CD which survived the explosion of the space shuttle Columbia 207,000 feet over Florida on February 1, 2003, eight-year-old Iain Clark looked emotional as he handed over the disc to members of the band at a private ceremony in Glasgow.
His astronaut mum Laurel – who became a fan of the band while serving with the US Navy Submarine Squadron at Holy Loch on the Clyde – took the Stomping Ground album on the doomed mission to use as a wake-up call.
The CD was found by a NASA salvage team in a Texas field after the shuttle blew up just 16 minutes from landing at Cape Canaveral, killing all seven crew members.
It was one of 83,000 pieces of debris recovered.
In June 2003 the band were presented with the CD and a plaque which pin pointed the exact spot – longitude 31.378 north, latitude 94,040 west – where it was found.
It also emerged that at another wreckage site, NASA found an intact CD player with Laurel's The Cutter And The Clan album still inside, which meant the last music the Columbia crew ever listened to was by Runrig…
Former Virgin Records executive and PR man Ronnie Gurr, who masterminded the rise to fame of acts such as Culture Club, Simple Minds and Dundee's Danny Wilson, knows a poignant story when he sees one.
But as he explains how the CD, now housed in a NASA 'evidence bag', was donated through him to be part of the major 'Rip It Up' Scottish pop music exhibition which has launched at the National Museum of Scotland in Edinburgh this weekend, he admits that it's a story to bring a lump to the throat of even the most cynical former music journalist.
"I was taken on as a consultant last summer after the museum's curator got in touch to say it seems 'all roads lead to Ronnie Gurr'", says Ronnie, who agreed to go through his old contacts book to look for artefacts that "might not be the most blindingly obvious".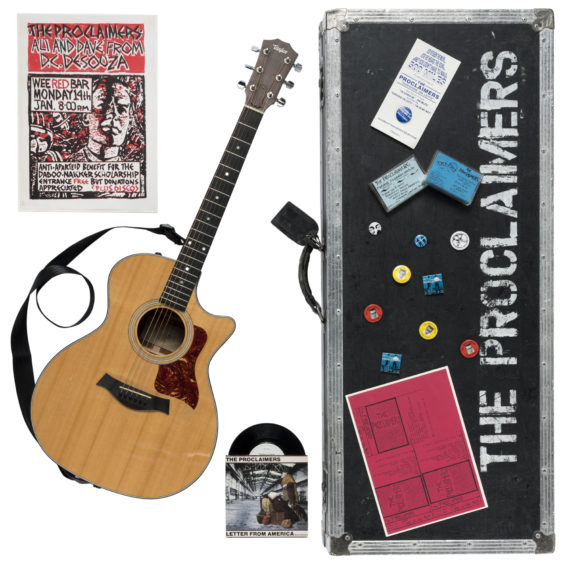 "One of the most interesting and poignant was the astronaut's CD that came via Malcolm Jones from Runrig who lives in East Lothian, not far from me.
"But then there were other things we discovered as the research continued."
The museum had done well to secure a mix of articles and clothing related to the musical culture of the nation over more than half a century.
But with an impasse reached, Ronnie wanted to take a more abstract approach and secure objects that had "interesting back stories" from influential indie pioneers to global superstars.
He was chuffed that he managed to secure the 15×25 feet 'Texas' in bulbs backdrop used by the band in their Inner Smile video where Sharleen Spiteri played Elvis –and even managed to secure the leather suit which Sharleen wore in the video which turned out to have been made by designer Tom Ford before he went on to become famous.
Musician Kirsten Adamson – the daughter of the late great Big Country singer Stuart Adamson – helped Ronnie secure his old friend's guitar and Grammy nomination for the exhibition.
While a phone call to another old friend Midge Ure of Ultravox secured the iconic raincoat that Midge wore in the Vienna video, as well as the mirrored shades that he wore at Live Aid – famously captured in a photograph as the glasses reflected the Wembley crowds.
Inspired by the success of a Scottish computer gaming exhibition the National Museum put on five years ago, exhibition curator Stephen Allen, who was brought up on a diet of iconic bands in his native Liverpool, explained that Rip It Up aims to put music in the spotlight featuring archive footage and new interviews with artists and musicians along with iconic costumes, memorabilia, instruments and props.
Tracing the early roots of Scottish pop music from the dawn of dancehall culture in the 1950s to the modern era, bands featured include Primal Scream, Franz Ferdinand, Garbage, Teenage Fanclub and The Vaselines, with Courier Country musicians including Average White Band, Beta Band, Big Country, The Skids, KT Tunstall, The Associates and The Proclaimers.
Many of the 300 objects on display are being lent to the exhibition by the artists themselves and in many cases have never been on public display before.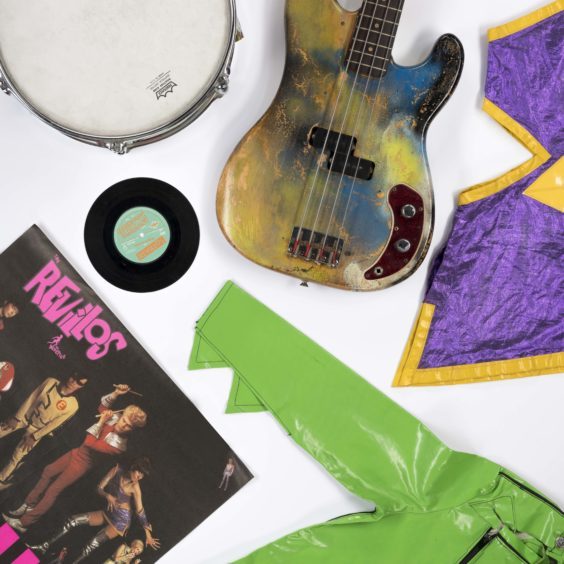 "A particular favourite of mine was a shimmering green PVC jumpsuit worn by Eugene Reynolds (of the Rezillos) on Top of the Pops," says Stephen.
"Another favourite was when we contacted Biffy Clyro and they dug out the original guitar that Simon burned on stage at the end of the Reading Festival. They said 'you might want to get that guitar cleaned up' and we are like 'no it's great the way it is!'"
The exhibition is being produced in partnership with BBC Scotland, and a three-part TV series will bring another dimension to the story through the voices of those who made the music, those who witnessed it from behind the scenes, and the fans who lived for it.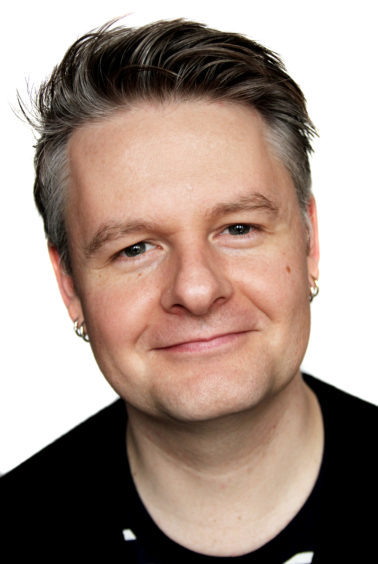 A new book will also complement the exhibition written by writer, broadcaster and DJ Vic Galloway, who grew up in Kingsbarns near St Andrews, and who will also present a four-part series on the topic for BBC Radio Scotland.
The Songs in the Key of Fife author, who worked flat out for five months to get the Rip It Up book done, said it had been a "total honour" to be involved.
Trying to be as "even handed and open minded as possible", the approach he took was seven chronological chapters about bands and three themed chapters – one on influential record labels like Postcard, Creation and Fast Product; gig venues, festivals and live music and a final chapter on 'Scottishness'.
However, while music was once linked mainly to the world's urban centres, what's striking in the exhibition is how many Scottish bands have come from relatively rural areas like Fife and Tayside.
Take the Fence Collective based in the East Neuk of Fife – that eclectic assortment of musicians that spawned the likes of KT Tunstall, King Creosote, Beta Band and Vic's old school friend James Yorkston.
"It's totally bizarre, "says Vic, whose first gig was watching The Damned at Edinburgh Playhouse when he was 12 in 1985 and who describes his musical tastes now as "massively wide ranging".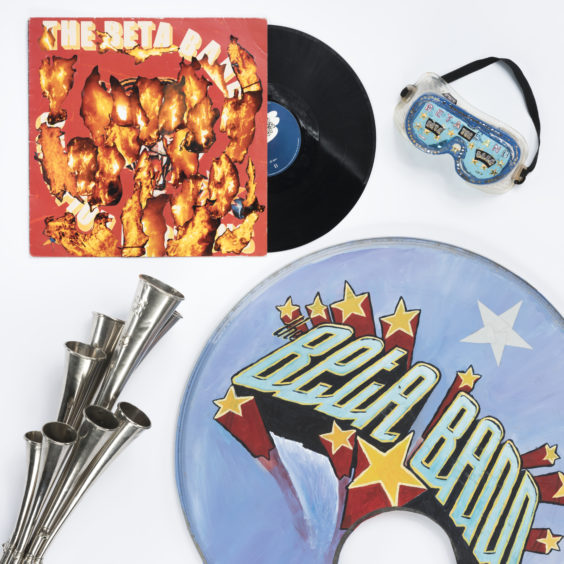 "I would never have expected and I don't think anyone growing up in the East Neuk of Fife near St Andrews and so on would even think it would be a hot bed of art and rock n'roll.
"But weirdly enough, because there wasn't really anything to do when you were growing up and because it was such a nice area, you could allow your imaginations to run wild.
"If you look at the guys in the Beta Band, if you look at all the different song writers in the Fence Collective, KT Tunstall and so on, people kind of got into writing songs and telling stories.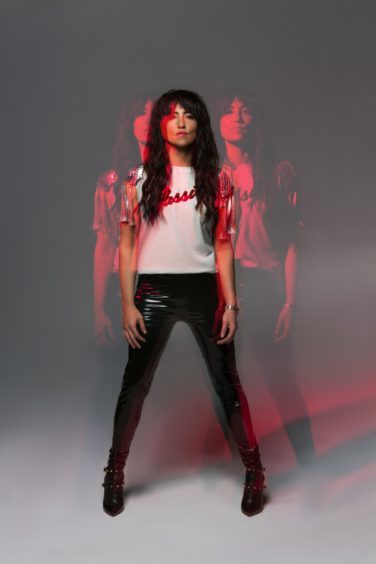 "I know a lot of people who are involved in graphic design and art and stuff, and it's because they probably got into drawing picture when they were kids. I don't think it's any more complicated than that.
"It used to be rock n'roll came from New York, LA, London. Possibly Berlin, Paris – these kind of epicentres. But actually I find if you look at 80s. 90s and beyond a lot of the more interesting music has come from places away from the urbanised centres.
"Seattle – I'm sure it's a lovely place – but it's a bit of a backwater and that's where grunge came from. Manchester and Liverpool became real epicentres for cutting edge music.
"I think Glasgow is teaming with music and always has been. But strangely enough the further away you get from the zeitgeist – in a way the more original the music is.
"I would never have guessed it growing up there, but I guess Fife has been really important. If you look at Dunfermline with The Skids, Jackie Leven, Ian Stewart who was in the Rolling Stones from Pittenweem – bizarrely enough it has had an impact – considering it's a rural part of the world."
Perth-born Alan Gorrie, 71, a founding member of the Average White Band, who now lives just outside New York City, said there was a time when to have a future, musicians were expected to move away from Scotland.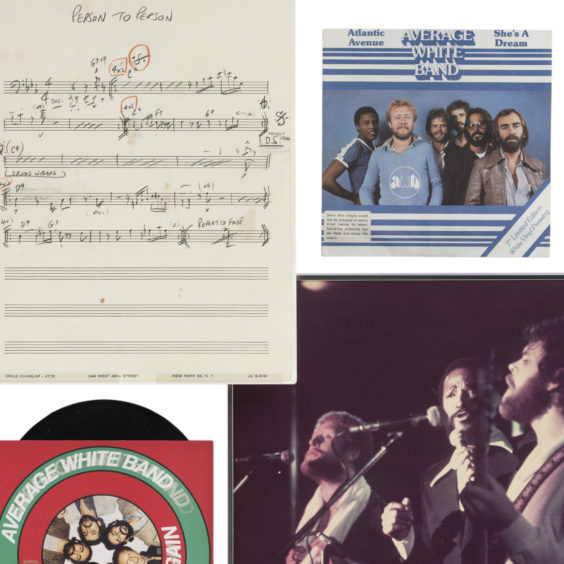 But he credits music mogul Bruce Findlay, who managed the likes of Simple Minds and China Crisis from Edinburgh, for "making the music business come to Scotland".
"That to me was the most important keystone of what Scotland brought to the world," adds Alan, who still tours with the Average White Band, and has donated Grammy nominations and a guitar to the exhibition.
"If it wasn't for him, the kind of Scottish outflow we are talking about might never have happened."
Alan said a whole new generation of fans had been attracted to the Average White Band since the 1990s thanks to their 1970s tracks being sampled.
He's never had ambitions to be "put in a glass case", he laughs.
However, he is looking forward to visiting the exhibition when the Average White Band perform at the Edinburgh Jazz Festival in July.
*Rip It Up runs at the National Museum of Scotland, Chambers Street, Edinburgh, from June 22 to November 25.