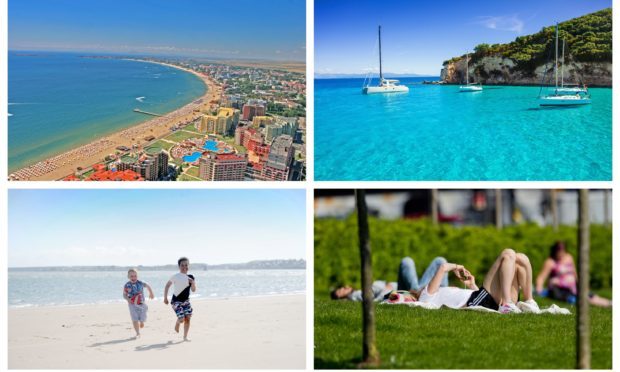 Temperatures in Scotland could rival those in some of Europe's top holiday destinations next week as the country prepares for another spell of warm weather.
The Met Office said hot continental air will bring highs of 30C to parts of southern England in the latter half of next week – and up to 27C to western and central areas north of the border.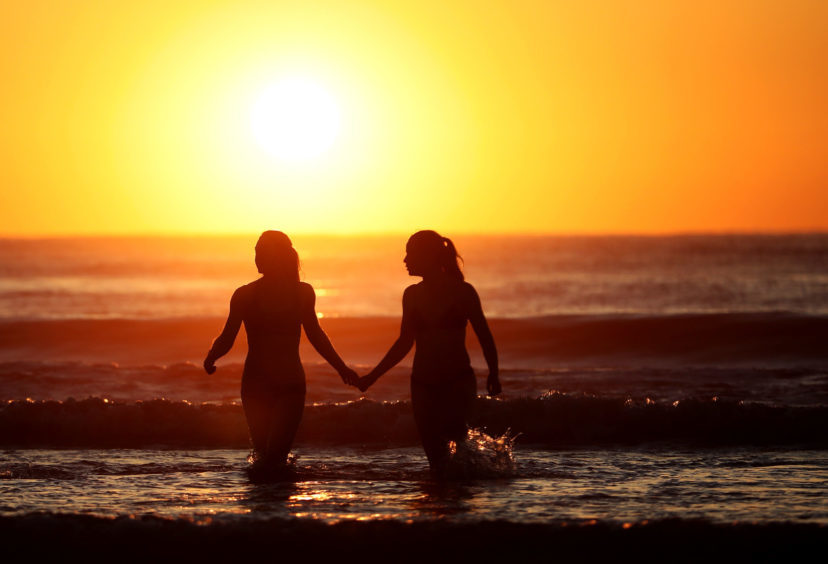 This means the weather next Wednesday could rival the 26C expected in Barcelona, Corfu and Istanbul on the same day – and the 24C expected at Sunny Beach, Bulgaria.
However Tayside and Fife may miss out on the very best of the conditions, with easterly winds due to make the east coast "cooler" than many areas of the UK on Tuesday and Wednesday.
It comes after Scotland enjoyed a spell of sweltering conditions in late May.
Last night amateur Perthshire weatherman Windy Wilson took to Twitter to tell his thousands of followers to prepare for "roasty toasty" conditions by the end of next week.
ROASTY TOASTY NEXT WEEK

Sunny Boy says it begins to build from the WEEKEND, but the END of next week will be absolutely scorching with UK highs of 30/32 degrees for #ENGLANDSHIRE . . . #Scotland won't be far behind at 26/28 degrees #SunnyBoyWasHere ?

— Windy Wilson (@WindyWilson88) June 20, 2018
Met Office meteorologist Bonnie Diamond said that "parts of the UK are going to feel noticeably warmer" as of "the middle of next week".
She said: "Over the next couple of days we have got high pressure building, temperatures are probably a bit above average over Scotland for this time of year.
"In terms of weather over the weekend it will be quite cloudy across northern parts of Scotland with a little bit of patchy light rain, but elsewhere it will be dry.
"From Sunday onward things are starting to warm up. On Sunday we are looking at low-twenties. The east coast is not quite as warm, it still going to be about 20C.
"Onward by Monday we are looking at, in Glasgow, 22C but they could see up to 24C. It is a similar story on Tuesday."
Miss Diamond said that central and western parts of Scotland could enjoy temperatures ranging between 25C – 27C come Wednesday.
However as the warm weather continues from Tuesday into Wednesday, easterly winds may keep things cooler along the east coast.
Miss Diamond said: "It looks largely dry with good spells of sunshine. By Tuesday, because winds are switching, the east coast is not going to feel the warmest temperatures.
"On Wednesday the east isn't going to be as warm as other parts of Scotland. It will be noticeably cooler.
"Tuesday will bring in easterly winds across the UK as a whole but the east coast of Scotland (will have) slightly cooler temperatures."
Miss Diamond said that by the end of next week there "will be no real change in the weather set up," adding: "Temperatures are likely to stay warm. Certainly the southern half of the UK will push 30C."
She added that the high temperatures will be around "until at least the end of the month" but that the exact details for weather across Courier country for the latter half of next week  are "at this stage hard to pinpoint."