In the second part of our look at Brexit and Scotland's fishing industry, Michael Alexander speaks to Scottish Fisheries Federation chief executive Bertie Armstrong.
Brexit offers a "sea of opportunity" which gives Scotland and the wider UK a chance to become world leaders in the harvesting of sustainable seafood, the head of Scotland's fishing industry has claimed.
However, as Brexit negotiations continue at the highest level of both the British and Scottish governments, Bertie Armstrong, Chief Executive of the Scottish Fishermen's Federation, has warned that the possibility of remaining in the EU's Common Fisheries Policy, or even granting similar access to European trawlers, would be a complete betrayal of Scotland's seaside communities.
He has also fired a warning shot across the bows of the EU by stating that any actions that prevent Scottish sea food from reaching European markets on time after Brexit will simply result in the Scottish seafood industry finding new markets elsewhere.
In an interview with The Courier, Mr Armstrong said there were significant "challenges" yet to be overcome amid claims fishermen have been "sold out" by the UK government.
There was anger in March when the UK government gave in to EU demands and agreed that British waters will only become an "independent coastal state" after December 2020. The UK currently only retains 40% of its fish giving 60% to the European Union.
However, Mr Armstrong said the mathematical and economic argument for change was "pretty simple".
"If you lose 60% and you get that back or even, as we have been pushing for, get a managed adjustment, you don't have to be a Nobel prize winning economist to work out that this is going to be a good thing for Scotland's fishermen," he said.
"This would take us back to the normality of other nations like Iceland which take 90% of their fish, and Norway which takes 85%.
"There are some challenges here of course. That the rest of the EU doesn't want to end the 'bargain of a lifetime' that's been in existence for 45 years. That's when our fishermen were first sold down the river by being forced to join the CFP.
"There will be resistance from the others and they will try to retain the status quo.
"But let me issue a warning to Michel Barnier (the European Commission's chief negotiator) who has been making dark threats about the UK leaving Europe.
"He's absolutely right – there will be consequences:  there will be changes to international law into who owns what in our waters!"
Scotland voted overwhelmingly in favour of staying part of the European Union, and the pro-EU Scottish Government has been fighting hard for Scotland's voice to be heard.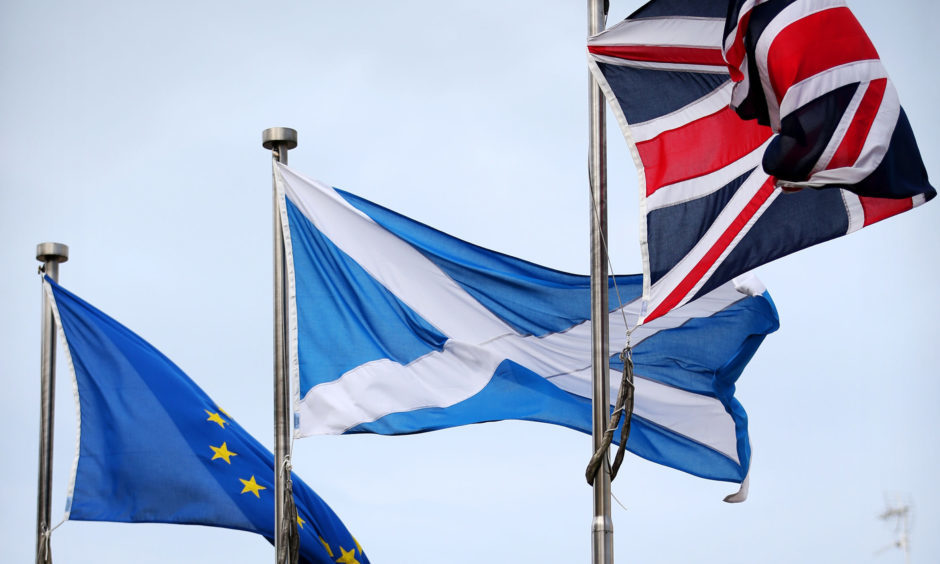 But Aberdeen-based Mr Armstrong said he did not know of a single North East of Scotland fisherman who didn't vote to leave.
Fishermen believe UK waters are overfished by other EU countries and the CFP means they are also restricted as to how much they can fish.
The strict EU regulations mean that some British fishermen are forced to throw fish back into the sea.
The situation has caused something of a headache for the SNP administration of the Scottish Government as critics have said its pro-EU stance commits it to the CFP.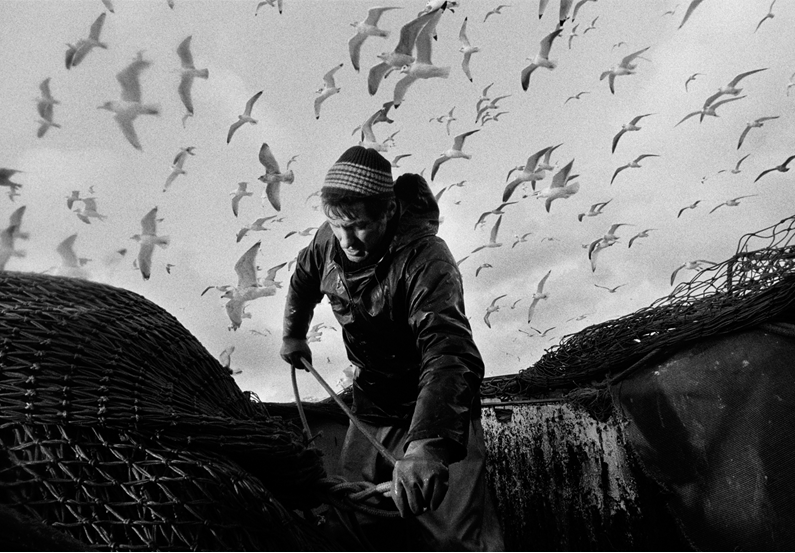 That dilemma was further enhanced when a Scottish Government report published in early June suggested that Brexit could see a £540 million increase in economic output and 5000 extra jobs for seafood industries in Scotland.
Analysis done by Marine Scotland looked at the potential economic impact of new fish trade agreements post-EU Withdrawal.
Mr Armstrong said that even in the worst case scenario of having no agreement and falling back on World Trade Organisation rules, the report suggested Brexit would still be better for fish products and the wider Scottish marine economy, meaning that as far as the industry is concerned, there's still "everything to play for".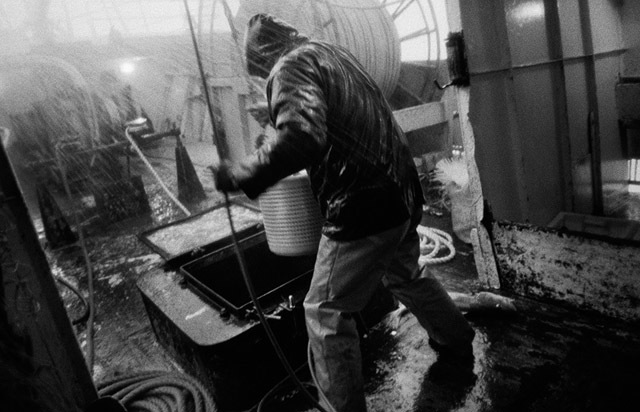 However, one of the arguments already being deployed by the EU, he said, is that if Britain wants to sell fish in European markets, then access will have to be given to capital.
"That is perfectly ridiculous," said Mr Armstrong.
"There's no other area of trade, commerce or otherwise that works in that way.
"The ridiculous analogy we've been using is you'll find French wine and Italian wine and Spanish wine all over the supermarket shelves. Did we say to the EU, or will we say to the EU, 'before you can have access to our market for your wine products, we would like 60% of your grapes please? "We'll send lorries, and then we'll bring the grapes back from your vineyards?' Now that's a preposterous suggestion –  but that's exactly what happens with fish.
"If Denmark says 'well if you want to sell fish in a Danish market you'll have to let us fish in your waters'. What does Mr Barnier think about the half million pounds worth of pig products that arrive in the UK from Denmark every year? What's going to be the other side of the coin for Denmark's pork exports to us? It's silly. But that's the challenge."
Mr Armstrong said the EU needed to remember that seafood is a global market.
A considerable amount of Scottish shellfish is already sold to China and South Korea, for example, and Mr Armstrong has no reason to suspect that trade will be crushed by any changes to the European market.
The imposition of sanctions on Russia a few years ago after it invaded Crimea had resulted in the "knackering" of the mackerel market.
Yet it had proven it was entirely possible to "re-set" the fish market with former exports to Russia now also going to Asia and parts of Africa.
Mr Armstrong believes demand for Scottish langoustine will continue in Europe as the big prawns are unique. However, it's entirely possible to sell fish elsewhere.
That said,  with the Scottish fleet catching 65% of the quota caught by the UK fishing fleet, Mr Armstrong said everyone was "very nervous" about the UK government trading the fishing industry away.
The Shetland fleet, for example, catches more than England, Wales and Northern Ireland put together.
There had been meetings with the Prime Minister, a dozen meetings with Michael Gove, and the SFF was in "daily contact" with the Department for Exiting the European Union.
A supporter of the devolved control of fishing, meetings were also continuing with the Scottish Government to get the best deal for Scotland.
Yet away from the political arm wrestling, some of the main unresolved practical concerns included uncertainty over who will issue catch certificates after March 29 next year.
Confirming that he had another imminent meeting lined up with the First Minister, Mr Armstrong said: "We would like the Scottish Government to be on side in helping us with this real opportunity and we will be on side with the Scottish Government in doing everything possible to make this a reality.
"We agree with Mike Russell when he made the general statement that there are clearly some things that are matter of cooperation and collaboration and there are other things that should be devolved.
"We completely agree with that statement and would very much appreciate the opportunity to sit down and work out for matters of fishing which of those apply to each of the hundreds of items that will need to be sorted out by Brexit day.
"Fishing is devolved and we are assured it will continue to be devolved.
"But we ought to take advantage of the heft and weight that the whole of the UK exclusive economic zone gives us in international negotiations."
Mr Armstrong also had "every confidence" of a post-Brexit labour deal whereby instead of complete freedom of movement, labour would be encouraged and invited – so long as they wanted to work in a fish processing factory or on a fishing boat.
He added: "We are only wee. There are more people making lawnmowers than fishing.
"But this is an island nation. You have some of the best fishing grounds in the world.
"It would be an act of vandalism in our view not to move from the position we are currently in to more like being the position of an independent coastal state."
Last week a comprehensive new analysis by Dr Ian Napier of the NAFC Marine Centre in Shetland – part of the University of the Highlands and Islands – said the fishing industry could double after Brexit if Britain follows the example of Iceland where 95% of the fish caught within the 200-mile limit recognised by international law is landed by local vessels.
The study highlighted the fact that in 2016 UK vessels caught 36% of all the fish and shellfish landed from the British Exclusive Economic Zone, worth £815m.
In addition, UK vessels caught £112m worth of fish and shellfish from other areas of the EU EEZ.
However, as a sovereign, independent coastal state operating outside the EU's Common Fisheries Policy and therefore able to control access and quota allocation, the UK industry could be worth up to £1.68bn, Dr Napier concluded.
Even if UK boats are barred from catching within the EU EEZ, the industry stands to grow in value by 92% to £1.57bn.
Mr Armstrong added: "Key to maximising the potential gain will be political backbone in the Brexit talks, and 100% resistance to any kind of messy trade-offs such as guaranteeing no-change access to EU vessels, or linkage of the trading of fish to access to UK waters.
"We have never said that EU vessels will not be permitted to fish in UK waters after Brexit, but the critical element here is that this will be negotiated in the correct international forums and be done so on our terms and no-one else's."
A Scottish Government spokesperson said: "The Common Fisheries Policy has been cumbersome and unduly burdensome on the Scottish fishing industry, largely because we have had limited scope to influence or shape the policy.
"An independent Scotland in the EU would be well placed to help fashion a much improved CFP.
"If Brexit is inevitable, however, our position is that we should retain membership of a Customs Union with the European Union, which would also involve being out of the CFP.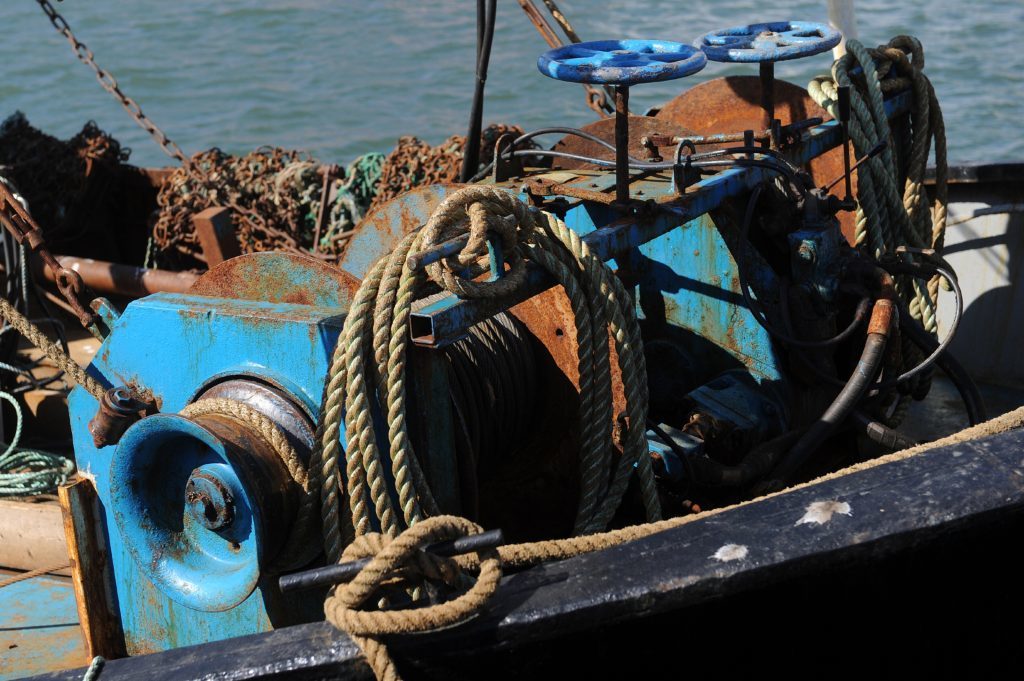 "This would preserve our place in our largest overseas export market for seafood – a market around eight times bigger than the UK's alone – whilst also being able to manage our fisheries in a more effective way than is currently possible."
Meanwhile, a leading North East trawlerman fears that Marine Scotland predictions of a £540 million annual post-Brexit windfall for the Scottish fishing industry is "pie in the sky".
Davie Milne, 54, the Fraserburgh-based chairman of the Scottish White Fish Producers Association, who recently invested £3.5 million in a new 27.5 metre boat, said many of the association's 220 members were "extremely worried" amid Brexit deal uncertainties.
He said: "It's like flipping a coin. It could go one way or another for us. For guys that have got business plans there and loans from the bank, it is a worrying time. The last thing you want is to get less than we have now – that's for sure.
"Conservative governments have never really done us any favours up to now. So confidence is not high."
Mr Milne, who employs a crew of seven Scots and two Filipinos, has been fishing for almost 40 years, and has owned his own boat since 1986.
Catching mainly cod, haddock, whiting and hake and grossing between £2 and £2.5 million per annum, he normally sails from Fraserburgh and lands at Peterhead – taking his vessel The Faithlie everywhere from Rockall on the west coast to the Shetland and Norwegian sectors of the eastern North Sea.
Despite living with the restraints of the Common Fisheries Policy for 40 years, he said the Scottish Government tended to "gold plate" the rules – putting Scotland at the forefront of conservation measures that usually saw the rest of Europe having to "catch up".
However, he said fishermen felt as if they "had to" vote for Brexit because quota and discard constraints under the CFP were getting too great.
He also claimed coastal towns and villages around Scotland had been "wrecked" by the Common Fisheries Policy – and Brexit was an opportunity for smaller communities to be "reinvigorated".
He said: "Most of the fishermen will tell you it's about getting control of their own waters. We felt frustrated that we were putting on real life closures and things and our own boats had to stay out of these areas and the foreign boats were allowed to going in.
"That's something we feel we have to stop.
"There's no point in us conserving areas for other people to go into and plunder.
"The main thing for us was about getting control of our own waters to start with.
"Then we can look at introducing extra quota to feed into our boats and feed into sustaining fish processors and our local communities. That's the steps that we would have liked to have seen happening.
"But as things stand I am really not confident we are going to get a good deal."
Mr Milne said a lot of Europe had now become "heavily reliant" on British waters.
And there had been increased numbers of foreign vessels since the Brexit vote in 2016 – in part attracted by successful conservation measures making stocks so abundant.
He added: "Brexit is worrying for our guys. I've just bought a new boat last year – it's not even a year old – and we are worried about the outcome of Brexit because it'll be only as good as the government fights for it for us.
"To be told we might get £540 million extra per year? That's a long way away and probably pie in the sky to be quite honest. I don't believe any of it. If there's an industry that's been showcased and led along it's been this industry. And as for the UK government – well from our inside information – we were basically led along the garden path. We were lied to.
"I don't trust them (the UK government) and that's straight up.
"I think there's a big battle to be fought here even to get the status quo. If we even got the status quo and control of our waters back, I think I'd be really happy."
Scottish White Fish Producers' Association (SWFPA) chief executive Mike Park said Scotland's white fishermen want assurances that the Brexit fisheries transition period won't be extended after it ends in December 2020.
He most of his members expect "significant gains" to come to the industry over time.
However, he added: "The concern we would have is if there is any extension to the implementation period – that would be a concern for us.
"By the end of 2020 we just want to get clear (of the CFP) – we want to act as an independent coastal state like Norway, Faroe, Iceland and start negotiating better shares for our fishermen."
Mr Park, of Stonehaven, who has worked in the fishing industry for more than 30 years including 25 years as a skipper and vessel owner, has served as SWFPA's chief executive since 2008.
He is at the helm of Europe's largest fishing association, representing about 220 boats and 1,400 fishers who contribute an estimated £158 million to Scotland's economy every year.