Scotland may be the "home of golf", yet that's not stopping the sport from losing golf club members at a worrying rate. Michael Alexander reports.
With the Scottish Open last week, The Open at Carnoustie this week and the Senior Open at St Andrews next week, the eyes of the golfing world are on Scotland with significant boosts expected for the economy.
But does the buzz surrounding these high profile international events mask a more fundamental problem facing Scottish golf clubs amid recent reports of dwindling memberships and some clubs struggling to survive?
Recent figures from KPMG certainly suggest so.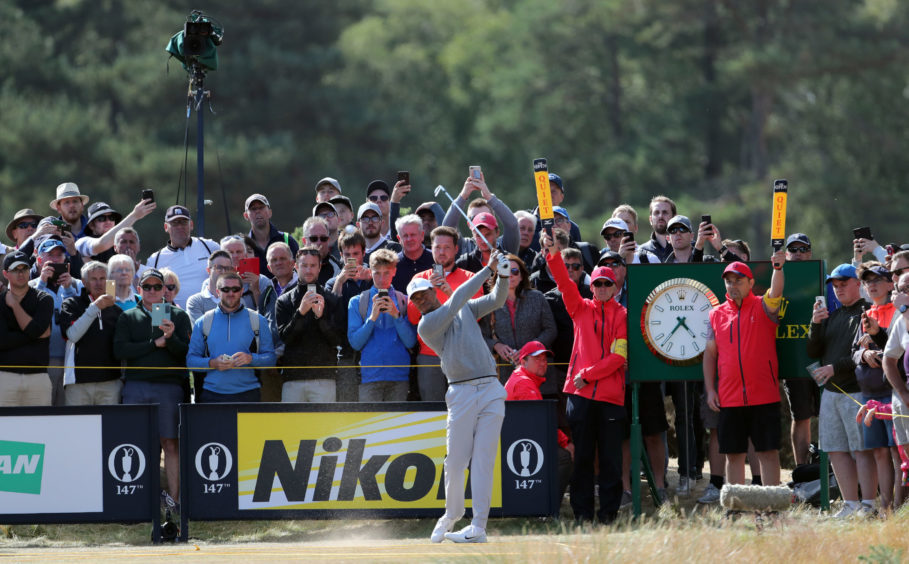 According to the Golf Participation Report for Europe 2017 published last autumn, the number of registered golfers in Scotland fell by more than 6000 from 2015 to 2016 with the home of golf losing more golfers than any other country in Europe.
Statistics showed there were 192,533 registered golfers in Scotland in 2016, a fall of 6,711 (3.37%) from the 199,244 recorded a year earlier. In comparison to other European countries, only the Czech Republic – a fall of 2,034 – lost more than 2,000 golfers.
Scotland also lost 19 courses during the same period – the most of any European country. The home of golf now has 578 courses, with an average of 333 registered golfers per course.
The impact of Scotland's drink drive laws, pressure on peoples' time and a 'stuffy' image problem have all been blamed for the challenges facing the game.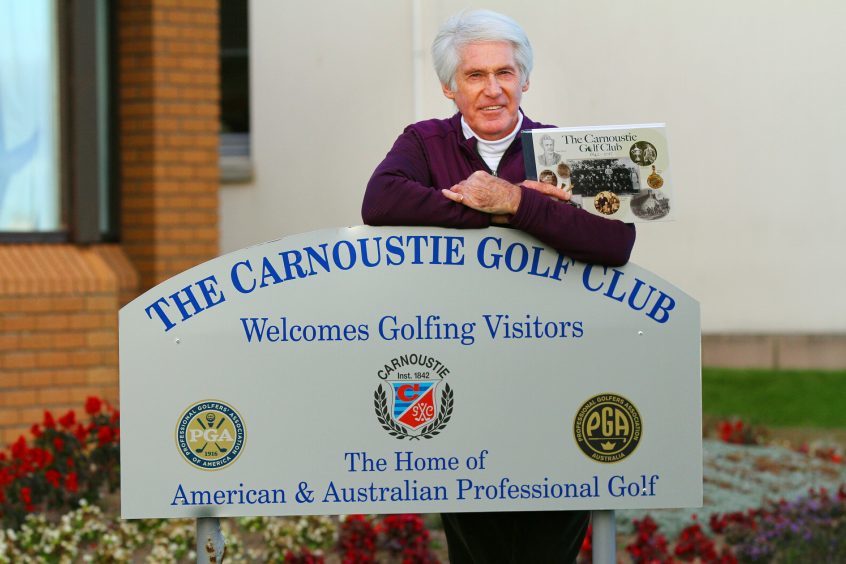 Dalhousie Golf Club captain Donald Ford, 73, says memberships at the Carnoustie-based club – currently celebrating its 150th anniversary – are holding up well.
The former professional footballer puts the club's fortunate financial circumstances down to the club no longer having its own clubhouse or staff – instead operating out of the Carnoustie Golf Hotel.
However, he says there are a number of issues that clubs in general need to tackle if they are to survive.
A priority, he says, is attracting – and retaining – more youngsters. He says the work PGA professional Keir McNicoll is doing with juniors at Carnoustie Golf Links is a shining example of what can be done.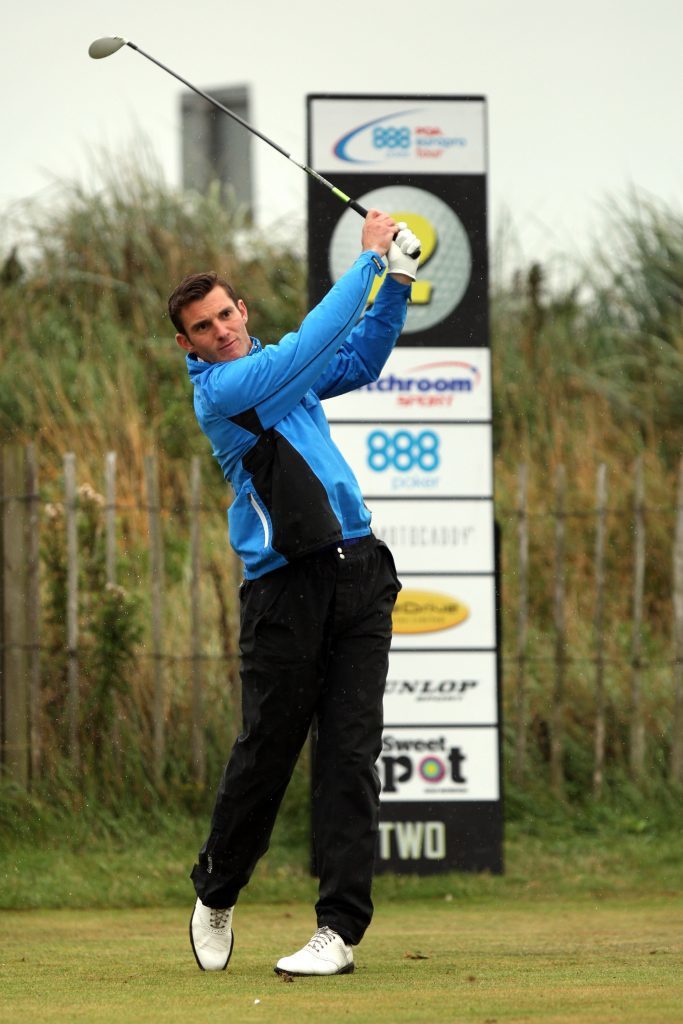 However, he believes many golf club committees need to "work harder" to engage with their communities and schools in the face of so many other leisure opportunities open to young people nowadays – including computer games.
Other challenges facing clubs, he says, include a general lack of money for long term investment; the tightening up of drink drive laws and their impact on golfers socialising after games; more men putting their families first at weekends than in decades gone by (something which he adds is a good thing!), and financial constraints meaning more club work is done by volunteers rather than paid staff.
Ian Cook, 55, clubhouse manager at Ballumbie Castle Golf Course on the outskirts of Dundee, took over the clubhouse franchise in April.
Quashing speculation that the 18-hole club was about to sell off holes for housing and scale back to a nine-hole course, he said the club with its 350 members – including 35 juniors – was in a "good place".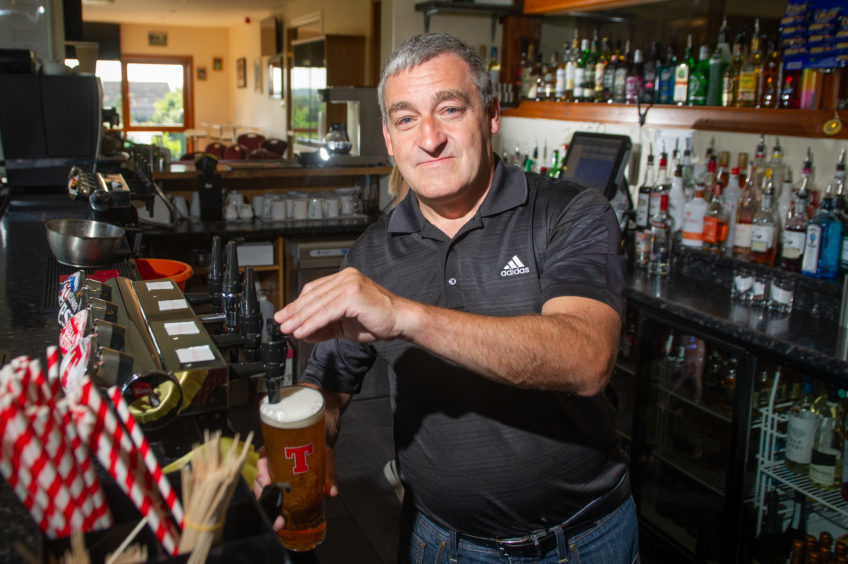 However, he said the drink drive laws did have a massive impact on many clubs. Ballumbie was "very lucky", he said, because it has a public house licence with non-golfers accounting for around 50% of its trade.
"When the drink drive laws came in I was running the catering at Carnoustie Golf Club, and in the first six months, there was a £25,000 drop in turnover," said the former Anglers Inn, Guildtown, co-owner.
"People would drive home and go to their 'local' after a game of golf instead of hanging about the club. So it wasn't just affecting the bar, it was also affecting the kitchen.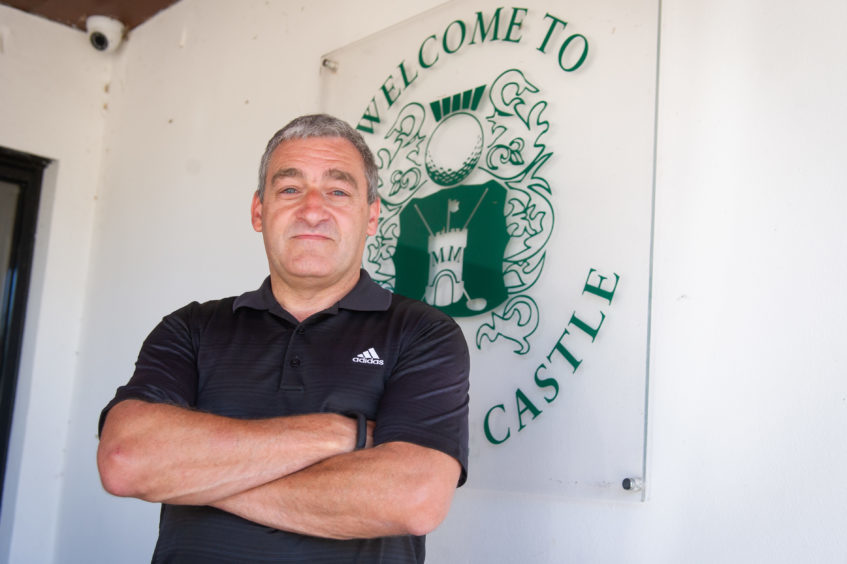 "We are lucky we get a lot of non-golfers coming into the bar here. I think that kind of diversification is the way forward."
At Cupar, which boasts the world's oldest nine-hole golf club, captain Hugh Ironside, 52, is hopeful that the recent appointment of a new clubhouse/bar franchisee Craig Trewern will encourage more golfers – and non-golfers -to the club, and attract more visitors. New members are welcome at all times.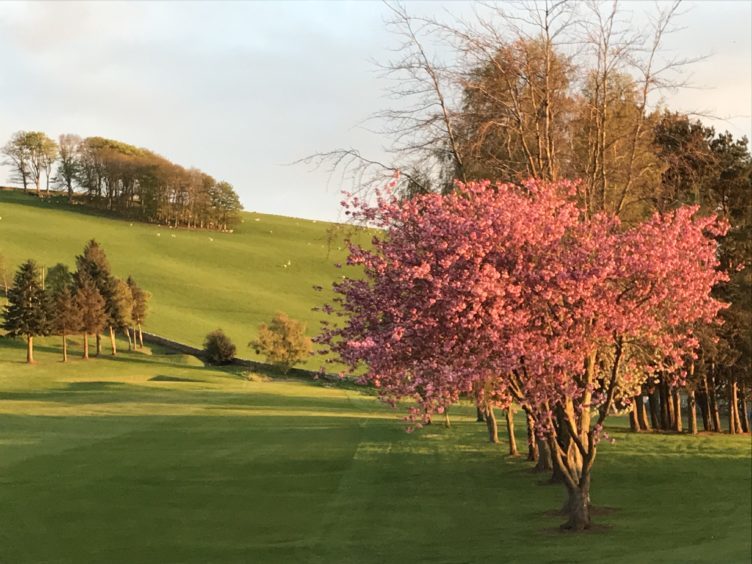 However, with 200 playing members, and despite very good recruitment, the club has a high annual turnover of members and is challenged by increasing numbers of "nomadic" golfers.
A key for the future, says Hugh, will be trying to make the clubhouse more of a community facility.
"The three reasons memberships are declining are elderly members getting too old and dying off, junior members coming and going as their peer group fluctuates, and in this area, access to the St Andrews Links tickets giving relatively cheap access to seven St Andrews courses taking away a lot of the serious golfers," said Hugh.
"I think the golfer nowadays expects higher quality courses – but that has an impact on cost, machinery and labour which goes up all the time.
"It's costing more to get a higher standard of facility which fewer people are coming to enjoy."
Elsewhere, Scotscraig at Tayport, has overhauled its memberships to include peak season rates reduced for age groups, while Panmure recently merged their Ladies' section into the main body of the club.
The Golf Foundation – a charity which supports Scottish Golf – will be announcing 87 projects aimed at young golfers during an event at Monifieth Golf Club on Saturday.