Craig Reid of The Proclaimers speaks to Michael Alexander about the new album Angry Cyclist, the twins' school days in Fife and why he thinks Brexit is the 'biggest mistake' any western electorate has ever made.
Proclaimers star Craig Reid was in his late teens when the politics of Conservative Prime Minister Margaret Thatcher inspired him to support the idea of Scottish independence.
The singer, who came from a "definite Labour background" with regards voting, said: "I think it was just seeing the way Britain had progressed –especially when Margaret Thatcher came in in 1979. That was it for me. I saw the way it was going."
Thatcher's reign had a strong impact on him and his twin brother Charlie, who grew up in Edinburgh, Cornwall and then Auchtermuchty, Fife.
When the twins caught the pop industry's attention with the release of The Proclaimers' first album – This is the Story – in 1987, their first big hit Letter from America introduced the world to Bathgate (no more), Methil (no more), Irvine (no more) and Linwood (no more) – all name-checked in the song as places devastated by the then Tory government's industrial policy, which the twins compared to the infamous Highland Clearances.
The political rhetoric continued when The Proclaimers' 1988 Sunshine on Leith album included the track Cap in Hand with the lyric: "I can't understand why we let someone else rule our land, cap in hand" – another song advocating Scottish independence.
But while still disappointed at the outcome of the 2014 Scottish independence referendum, and thinking that there will "probably" be another Scottish indyref in the next year amid deepening fallout from the 2016 Brexit vote, it's dismay at wider western society's apparent shift to the right in the post-Brexit/post-Donald Trump election political landscape that's reflected in the opening title track of The Proclaimers new album Angry Cyclist.
"I think Brexit is a disaster – an ongoing car crash," said Craig, 56, who says the opening track with its references to bigotry, ignorance and fascists, metaphorically compares sweating, angry cyclists "hemmed in" by city traffic with the polarisation of political discourse he's seen in "pretty much every western country".
"I voted to Remain (in the EU) like the majority of Scots.
"But I think it's all up in the air now – whichever way Brexit goes it can only end badly.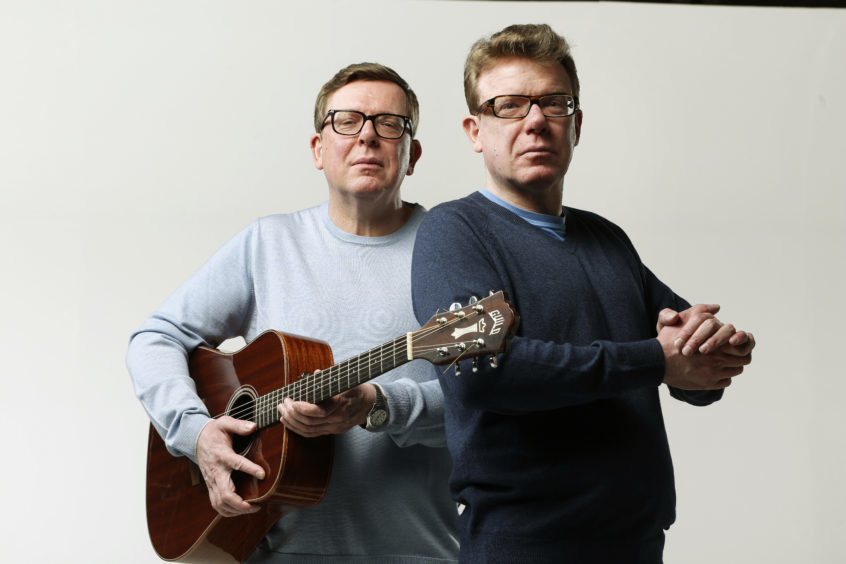 "There is no good way out of this. You go for a hard Brexit, I think they (the UK Government) will virtually destroy the economy. And if they don't do that, if they get a second vote and people vote to stay in, then the people who voted to leave will feel they were cheated – and they might have a point.
"I really don't see any way out of it. I think it's the biggest mistake I've ever seen any western electorate make. Absolutely the biggest mistake. But it was done."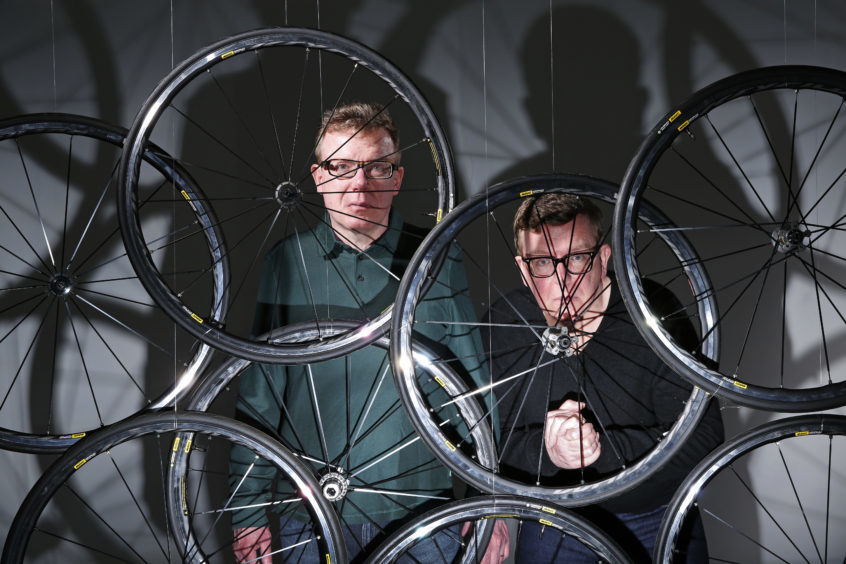 Add to that the election of Donald Trump as US president in 2016 – a scenario that The Proclaimers saw unfolding while touring America towards the end of the campaign – and Craig believes the forces "unleashed" in the USA, UK and parts of Europe mean that "many years of division and real bitterness in politics" lie ahead.
"I think there has been a decisive turn to the right in western democracies in the last few years," he added, "and I think Trump personifies that. He's a very very dangerous man."
The opening track might be political. But the rest of The Proclaimers' 11th studio album, released on August 10, is more varied.
One of the most poignant is the third track Streets of Edinburgh – a tribute to the city where Craig and Charlie were born and spent their early years, and where they have been based since 1980.
The song might not have the anthemic qualities of Hibs fans' favourite Sunshine on Leith – a song Craig says is the "best" he's ever written.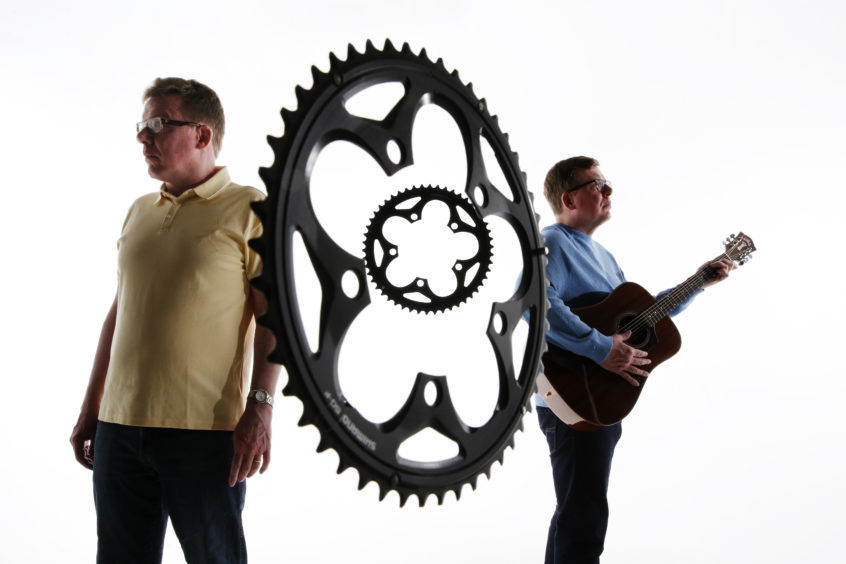 But it does sing from the heart about what the capital – and the people they have known over the years – mean to them.
"Folk have been asking about that song – were you waiting to write it?" said Craig, who didn't want it to be sentimental.
"It wasn't like that at all. Sometimes when you get a completed tune it takes weeks and weeks and weeks to get the lyrics. This time I got the tune, then the lyrics just kind of fell out. It didn't take very long. I hadn't been thinking about the city or anything like that. I just kind of wrote about my feelings towards it and experiences."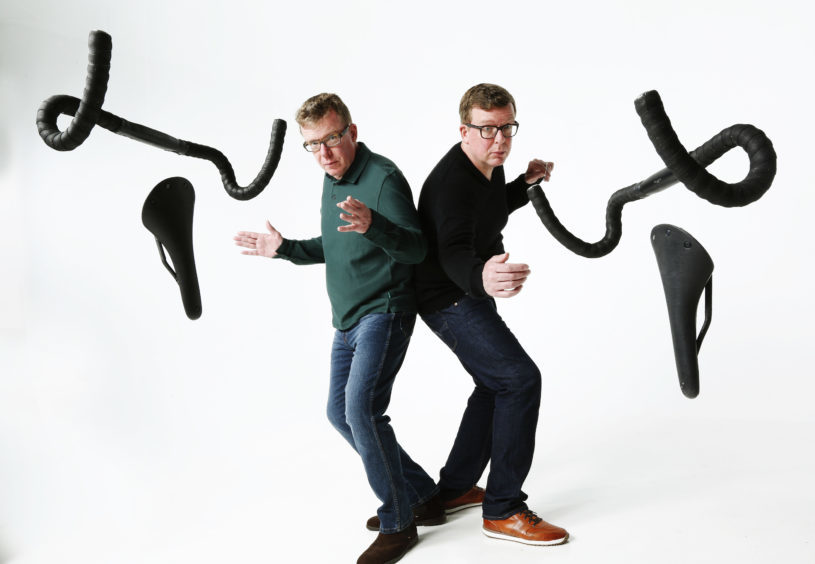 Born in Edinburgh's Eastern General and living in the city until the age of eight and from about the age of 18, there's no doubt Craig and Charlie regard the capital as home.
But after a couple of childhood years in Cornwall, Craig was also influenced by his formative years living in Auchtermuchty from 1972 to 1980 – a period which saw the twins attend Bell Baxter High School in Cupar and form their very first bands after Craig got an old beat-up drum kit and Charlie got a guitar.
"Bell Baxter was alright – we made friends there and everything," said Craig.
"But neither Charlie nor I were very big on school. If we could get away from school at any opportunity, we would do it. We weren't terrible at school. We viewed it as something that had to be endured.
"We always kind of wanted to be out and certainly before I even got to high school I was sure I wanted to play music."
Craig says being a twin could "help and hinder". At Bell Baxter, he remembers he and his brother getting the belt a couple of times for supposedly switching classes – even although they hadn't done so. Today, even folk who've met them before sometimes get them mixed up, he says.
But when they left school at 16 and "got serious" with the music – breaking up their last band and forming The Proclaimers in 1983 with just the guitar and the two voices– being a twin definitely helped as they "always wanted pretty much the same thing and progressed at the same pace."
Straight away the songs improved, he said, and by 1986 when they got their big break touring with The Housemartins and met their manager Kenny MacDonald, their famous appearance on Channel Four's pop music programme The Tube followed in January 1987 with Letter from America peaking at number three in the UK singles chart thereafter, and This Is the Story going gold.
The follow-up album Sunshine on Leith featured the singles I'm Gonna Be (500 Miles) and I'm On My Way, and they certainly were – the rest being history!
"It was a conscious thing (to sing in our native Scottish accents) because we were singing about where we live, our experiences and it just felt stupid to sing in an English or American accent," added Craig.
However, in this political climate, and with no shortage of material to write about, he is "constantly surprised at the low level of political song writing" from many of today's musicians.
"I think this is easily as interesting a period as the 1960s were – easily! – and I'm amazed there are not more political songs," he said.
Perhaps people expressing their frustration through social media – or the ballot box – instead of song has a lot to answer for.
But with a three week Canada tour in September before they start a big British and Irish tour towards the end of the year – including sold out gigs in Dunfermline, Perth and Dundee – Craig knows that older songs like 500 Miles, Leith and Letter from America are "pretty much guaranteed" to get a good response – although sometimes the lesser known songs throw up a surprise.
"It's good to go to different countries," he said, adding that The Proclaimers will also be touring Australia, New Zealand and the Far East in 2019.
"We just like playing you know? If we can get out to wherever we can go we'll go there.
"We've already played three or four of the new songs and they've gone down very well. So we're pleased with that!"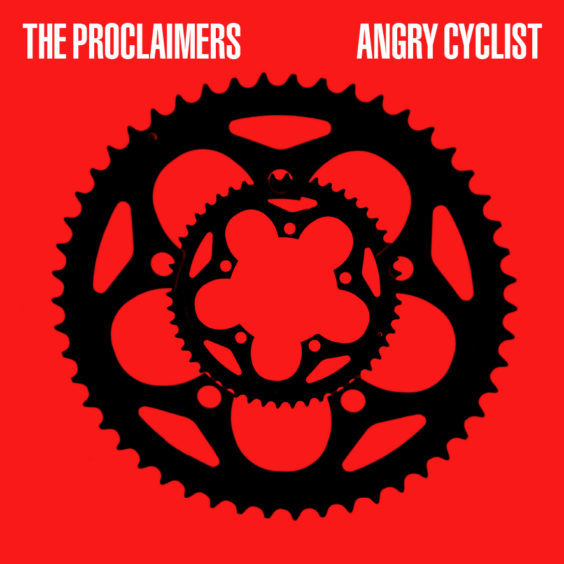 Angry Cyclist, the new album by The Proclaimers, is out now.