Are footballers who header balls at greater risk of developing Motor Neurone Disease (MND)? As research continues, opinion is divided, discovers Michael Alexander.
When a landmark study published last week from the Pharmacological Research of Milan and Glasgow University concluded that a single blow to the head can cause the same brain damage as that found in dementia patients, it highlighted concerns over the long-term health of professional sport players following high profile cases in which stars have developed degenerative brain conditions.
But are footballers who header balls also at greater risk of developing motor neurone disease (MND)?
The link, which was suggested in major new medical research published last year, has been raised again following the recent revelation that yet another former Scottish professional footballer is battling MND – an incurable neurological condition that can result in a cruel, creeping, relentless death sentence.
It emerged last month that retired Rangers, Hearts and Falkirk midfielder David Hagen, 45, has the same illness as fellow former Ibrox legend Fernando Ricksen, 41.
Other high profile footballers to have succumbed to MND include Celtic idol Jimmy Johnstone who died of the illness in 2006 aged 61 and it claimed former Dundee FC player John McGlashan, 50, in January.
Scotland rugby icon Doddie Weir, 48, is another high-profile sufferer from the world of sport – although in an interview last year, he said he remained sceptical as to whether rugby could be to blame as most people with MND are unlikely to play the sport.
Last September scientists in America suggested a possible link between the disease and heading footballs.
It has led to calls for a more detailed ­programme of research to look at the links and follows increasing evidence linking dementia with heading a football.
Researchers looked at the case of former Chicago Fire player Patrick Grange, who died of MND, known as Amyotrophic lateral sclerosis (ALS) in the US, aged 29.
His family donated his brain to scientists at Boston University's Sports Legacy ­Institute.
Analysis found he had Chronic ­Traumatic Encephalopathy  (CTE) – a ­condition also known as "boxer's brain" due to its prevalence amongst ex-boxers who have taken repeated blows to the head – and thought to be a trigger for several ­cognitive diseases including MND, dementia and Parkinson's.
In the National Geographic documentary A Blow to the Header, experts said Patrick, the first footballer diagnosed with CTE, died because he repeatedly headed a ball.
It was the first time a link had been made between playing football and MND.
However, researcher Dr Ann McKee, chief of neuropathology at Boston University, said that when she contacted football's governing body FIFA about the research, they dismissed it as poor science.
Two years ago the Scottish Youth Football Association (SYFA) – the governing body of youth football in Scotland – said it was to "urgently" review its guidelines on heading the ball after a Stirling University study suggested repeated heading could impair recall for up to 24 hours.
However, the jury is still out on whether heading the ball should be avoided.
Dr Steven Karlsson-Brown, MND Scotland's Education and Research Officer, said: "As Motor Neurone Disease is a very complex illness, it is too early to say whether physical activity, such as football or rugby, is a contributing factor to the disease.
"There are multiple factors which could play a role in the development of MND, from environmental to genetic.
"MND Scotland encourages, and funds, research into MND to help us understand what causes the illness, how it affects people and ultimately find a cure.
"Only with more research into MND will we be able to provide advice to people on this issue."
A Fife youth football coach, who asked not to be named, said there had been some discussion around the issue of head knocks – as previously reported by The Courier – but nothing specific about the potential risks of heading the ball.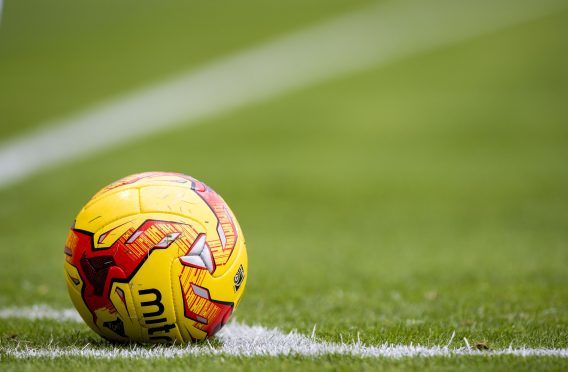 "We as a club/me as a coach haven't been given any documentation, paperwork etc. regarding this so not really an area I could comment on," the coach said.
"I know the SFA and other sporting bodies have brought in a concussion protocol which has been sent around to all teams with a handout we can stick in first aid kits etc. but that's the only head injury related info we've been provided."
In a world first in 2015, medics, sports, Scottish Government and sportscotland, the national agency for sport, came together to produce a single evidence-based concussion policy for all sports with an updated version later released.
Concussion understanding has progressed rapidly in the past decade, but there was an acknowledgement that research has still only scratched the surface in this area.
Asked for comment on the possible links between heading the ball and MND, a Scottish FA spokesperson said: "The Scottish FA supports the health and well-being of players as a priority from elite to grassroots players both male and female.
"We are working closely with key stakeholders, including medical and academic partners, to explore the impact of traumatic brain injury (TBI) on the future health of players and place ourselves at the leading edge of research in this field.
"In addition to examining research on TBI conducted across the globe we are exploring possible opportunities for collaborative research with other football authorities. "Scottish FA medical staff are part of the FIELD study which is currently looking at the incidence of dementia in former professional footballers compared to the general population and the HEADER study, funded by UEFA, looking at the incidence of heading in youth football.
"The Scottish FA were also part of a Scotland wide group of sports governing bodies who, together with the Scottish Government and sportscotland produced what we understand were the first consensus guidelines for the management of concussion in the world. The key message at grassroots level is "if in doubt sit them out".