Is vertical farming the future for agriculture on a planet where 900 million people suffer from chronic hunger or a distraction from other, more fundamental climate problems? Michael Alexander reports
Towering skyward inside a futuristic-looking airlock, trays of plants are bathed by brightly coloured LED lights while vents distribute air in line with carefully controlled humidity, carbon dioxide and irrigation levels.
The unveiling of the "world's most advanced indoor farm" at the James Hutton Institute, Invergowrie, last week has the potential to deliver significant cost savings compared with its rivals, its creators Scottish agritech firm Intelligent Growth Solution (IGS) say.
With less reliance on the seasons to determine how and when something is grown, it claims the technology being showcased will reduce energy use by 50% and labour costs by 80% compared with other indoor growing environments.
Predicting that the development of vertical farming has the potential to solve a huge range of global food security problems, IGS CEO David Farquhar said: "The global horticulture market is crying out for new approaches to enhancing food production in terms of yield, quality and consistency.
"It is also searching for ways to reduce power consumption and labour costs and our technology has been designed to fundamentally address this."
At face value, the concept sounds a potential game-changer for action on climate change and world hunger. But will it really make a difference?
With the United Nations Food and Agriculture Organization (FAO) recently estimating that nearly 900 million people on the planet are suffering from chronic hunger, coupled with projections of a rapidly growing population and global climate change, there's no doubt that food security is an omnipresent threat that will continue to grow.
UN figures also state that an estimated 8.4 million people are currently suffering from food insecurity in the UK.
Starvation here might not exactly be of Biblical proportions in one of the world's largest economies, but that means they don't know where their next meal is coming from – an issue brought into sharp focus in February when The Courier ran a series of articles on child poverty which highlighted how rising poverty, cuts to social welfare programmes and high levels of precarious low-paid work have left many people barely being able to keep their heads above water financially.
A reminder of the UK's modern food chain complexities also emerged this week when it was reported that meat, vegetable and dairy prices are set to rise "at least" 5% in the coming months because of the UK's big freeze and heatwave this year.
Shoppers have already been warned that food prices are certain to rise after Brexit unless Prime Minister Theresa May achieves the favourable free trade deal she has promised with the EU.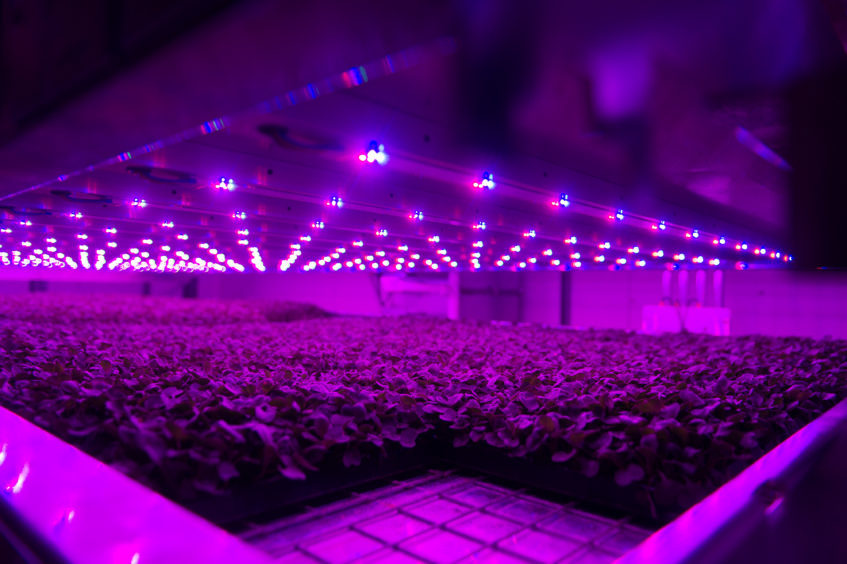 An inquiry by a House of Lords committee said it was "inconceivable" that there will be no impact on EU produce, which makes up 30% of the UK's food imports.
Vertical farming supporters say the technology could pave the way for food production in some of the world's most crowded cities and other vulnerable communities.
The time-efficient, waste-free method of growing has the potential to dramatically cut the amount of water used when producing crops, eliminate the use of pesticides, and cut food transportation miles by enabling production in urban environments.
However, some food experts say it will only ever form a relatively small part of the food production system with some critics dismissing such technology as too expensive and unnecessary.
Mike Robinson, chief executive of the Perth-based Royal Scottish Geographical Society, said: "Faced with growing populations and a more unpredictable climate, this type of clever innovation can help.
"However, whilst it is clearly an advance in indoor farming and allows the possibility of bringing food production into towns and cities, what does it tell us about the sustainability of our food systems, if growing it has to be this unnatural and complicated?"
Sheila George, Food and Environment Policy Officer at WWF Scotland said: "If Scotland is to continue to have a world-leading food and drink industry, the sector will have to play its full part in tackling climate change and reducing its environmental footprint.
"Supporting and embracing innovation and new technologies will be key to this and the James Hutton initiative demonstrates the potential to reduce environmental impacts and increase yield through collaborative innovation.
"Identifying opportunities to further support research and development across the whole supply chain, from production to consumption, could help take us a long way towards positioning Scotland as a Good Food Nation."
Professor Rachel Norman, chair in Food Security & Sustainability in Mathematics at Stirling University, said using this technology in cities would shorten supply chains and, by completely controlling the environment, would reduce disease risk as well as enhancing growth.
It made sense that with limitations on energy input, the focus would have to be on high value crops.
However, she emphasised it is "just one tool in the toolkit" that is needed to deal with future issues of food security.
"We will have to take a range of approaches," she added, "including reducing our demands on the food system by wasting less and eating more sustainably, if we are going to achieve nutrition and food security for everyone."
There's no doubt there's money to be made from the latest vertical farming technology.
With global market growth predicted at 24% over the next three years, and approximately 150 jobs expected to be created by 2021 in areas such as software, data, engineering, robotics and automation, opportunities are "substantial", IGS says, with over 95% of its technology solutions expected to be exported.
Professor Colin Campbell, chief executive of the James Hutton Institute, said: "There have been fantastic synergies coming out of the combination of the IGS technologies and Hutton's cutting-edge plant science and collaboration.
"There are genuine potential game-changing opportunities both for new and conventional horticultural and agricultural systems that can come from our collaboration.
"The fact that Scottish innovation and Scottish science have again led the world with something that has massive economic potential locally, as well as globally, with benefits for the environment due to more efficient energy, water and nutrient use is hugely exciting.
"The collaboration has proved to be a major strength in developing proposals for a new research facility at Invergowrie called the Advanced Plant Growth Centre and we look forward to help establishing Scotland as lead science centre for this new industry."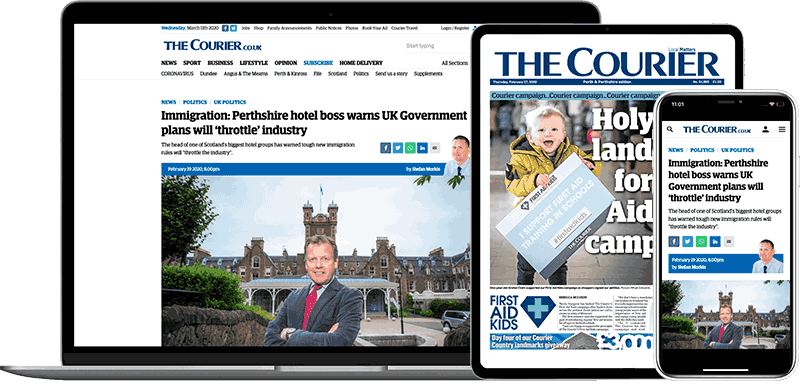 Help support quality local journalism … become a digital subscriber to The Courier
For as little as £5.99 a month you can access all of our content, including Premium articles.
Subscribe