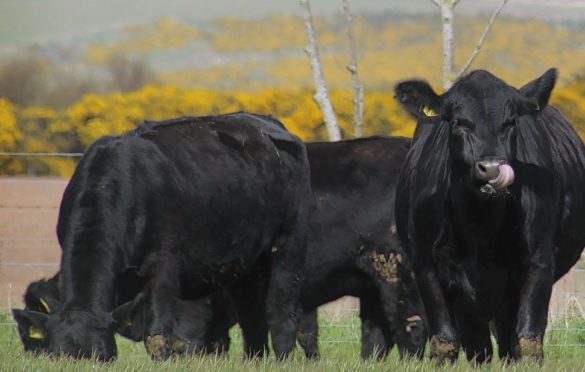 The farmer whose cow tested positive for the first case of Bovine Spongiform Encephalopathy (BSE) in Scotland in a decade has described the situation as "devastating".
Thomas Jackson, of Boghead Farm in Lumsden, between Huntly and Alford, told The Press and  Journal: "This has been a very difficult time for myself and my wife and we have found the situation personally devastating."
One of Mr Jackson's five-year-old pedigree Aberdeen-Angus cows tested positive for the disease, commonly known as Mad Cow Disease.
More of Mr Jackson's cows will be destroyed but Scotland's chief veterinary officer has insisted there is "no need to panic".
The disease was confirmed as part of routine testing carried out when any cow over the age of four dies on a farm.
The Scottish Government said precautionary movement restrictions have been put in place at the farm while further investigations are carried out to identify the origin of the disease.
It said the incident did not pose a risk to human health, however it means Scotland's BSE risk status has been downgraded from negligible risk status to controlled risk status – the same as in England and Wales.
Risk statuses are applied in reference to how long a country has been free from BSE.