An art installation is offering visitors a chance to see Earth as an astronaut would view it from space.
Gaia, a seven-metre scale model of Earth, has been unveiled as part of an illuminated outdoor tour at The Helix in Falkirk.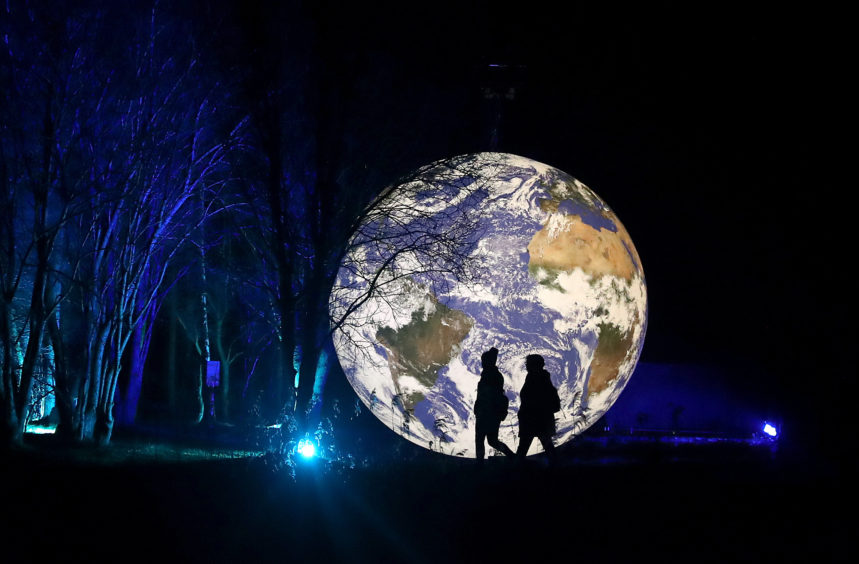 The model created by installation artist Luke Jerram is on show at the annual Fire & Light: Cosmic Fortunes event, and features Nasa imagery of the Earth's surface.
Each centimetre of the installation represents 18km of the Earth's surface.