The Met Office has issued a snow and ice warning for Tayside as Scotland prepares for a spell of freezing winter weather.
The forecaster has put in place a yellow warning for much of Courier country effective from noon on Wednesday until the same time on Thursday.
Widespread snow is possible, however it is not expected to settle in coastal areas.
Yellow snow and ice warnings are place across much of Scotland.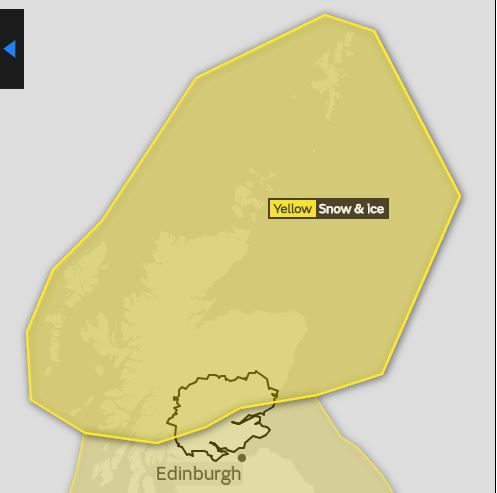 The Met Office said roads could be affected, as well as train and bus services.
The forecaster stated: "Snow showers, with strong winds and icy conditions will make travelling difficult, especially over the hills and in northern coastal areas.
"Snow showers already affecting some parts, especially hills, will become more widespread later on Wednesday before slowly starting to become less frequent and less intense later on Thursday.
"The heaviest and most frequent snow will tend to be over hills and mountains as well as in northern coastal areas.
"Several centimetres of snow are expected over the Highlands and Grampians whilst at low levels snow cover will be smaller and patchier in nature with some places, especially coastal areas, seeing little lying snow.
"Conditions will also be windy and icy stretches are still expected where snow does not settle."
It comes after Scots were told to brace for a big freeze brought about by "below average" winter temperatures in the coming weeks. The mercury is expected to plummet starting on Friday night.