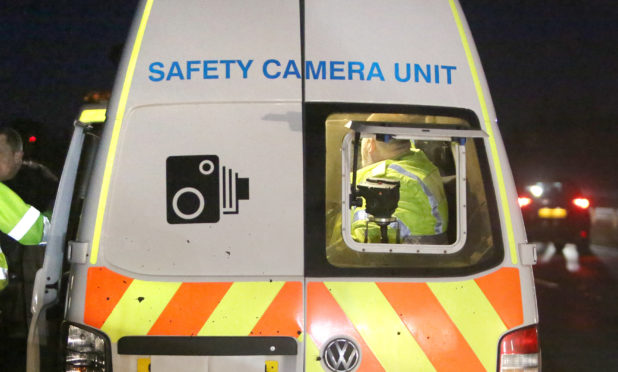 Misbehaving motorists will be targeted next week in a crackdown of the most basic driving discrepancies.
Police have vowed to catch drivers speeding, using phones and not wearing a seatbelt in a week-long campaign across Scotland.
It comes after it was revealed hundreds of drivers are flouting the basic rules and people using their mobile phones on the road is on the rise.
A UK Government report of road surveillance showed Scottish motorists are more likely to offend that drivers elsewhere in Britain.
The statistics revealed 1.6% of people sampled on Scottish roads were caught using their phones, compared to 1% in the UK overall.
Taxi drivers were the worst offender as a whopping 9.4% were caught using their phones north of the border, almost triple the 3.3% snared elsewhere.
Van and bus drivers were also above average, with 3.4% and 3.1% respectively spotted on their phones.
Lorry drivers were the most law-abiding road users, as just 0.2% picked up calls or texts.
Chief inspector Darren Faulds of Police Scotland's road policing division, said speed camera vans will be deployed the length and breadth of the country.
"Police Scotland is committed to making our country's roads safer by achieving the Scottish Government's casualty reduction targets and works collaboratively with partners to reduce road casualties," he said.
"We will interact with drivers through education to influence their behaviour but, where appropriate, we will enforce these core road traffic offences with the appropriate penalties, so my message to all drivers is quite clear: don't risk it."
Police chiefs have also pledged to be on the lookout for people not wearing seatbelts as part of the campaign, which launches on Monday, after research by Transport Scotland showed 2.7% of drivers and 1.6% of passengers are still risking their safety.
Chief inspector Faulds added: "It is estimated one in three people killed in vehicles were not wearing a seat belt and half of those could have been saved if they had worn one, which is why we take this matter so seriously.
"Last Autumn we ran a similar campaign where we detected 36 drivers not wearing a seatbelt.
"Such detections were disappointing considering the compulsory wearing of seatbelts came into force many years ago, so officers will undertake enforcement activity and road side education with a view to influencing driver behaviour and casualty reduction."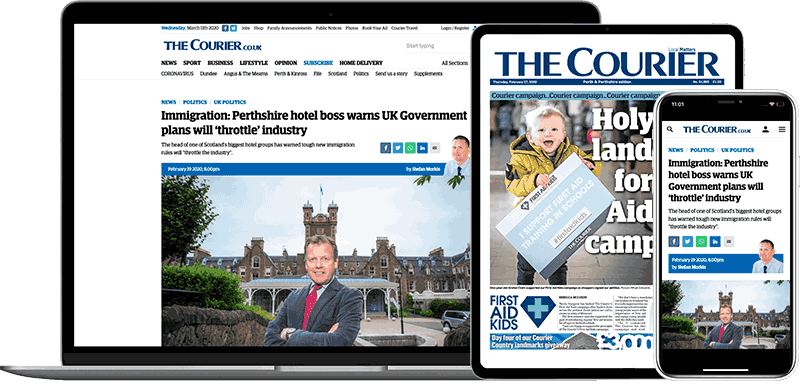 Help support quality local journalism … become a digital subscriber to The Courier
For as little as £5.99 a month you can access all of our content, including Premium articles.
Subscribe