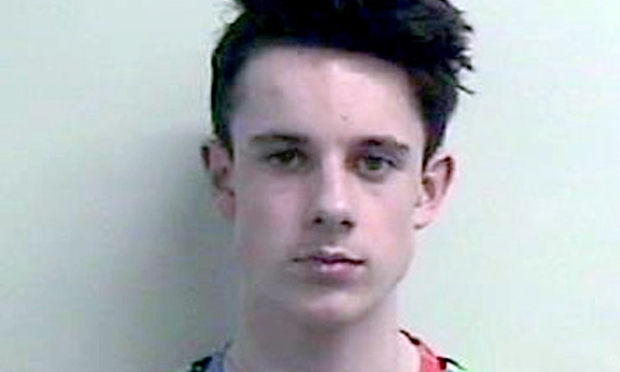 A judge has ruled that the media can name the teenager who abducted, raped and murdered Alesha MacPhail last summer on the Isle of Bute.
The identification of anyone under the age of 18 years concerned in criminal proceedings, whether as accused or as a witness, is strictly forbidden in almost all cases in Scotland.
Section 47 of the Criminal Procedure (Scotland) Act 1995 says: "…no newspaper report of any proceedings in a court shall reveal the name, address or school, or include any particulars calculated to lead to the identification, of any person under the age of  18 years concerned in the proceedings, either … (a) as being a person against or in respect of whom the proceedings are taken; or … (b) as being a witness in the proceedings."
So why has Aaron Campbell been named?
As Lord Matthews observed when granting permission to the media to name Campbell, the courts have the power to remove the requirement to preserve anonymity where it is deemed a ban is not in the public interest.
Lord Matthews said: "Parliament has provided the court with a discretion to dispense with the prohibition."
The applicants to the High Court in Glasgow told the judge Campbell's name had already been widely circulated online within days of Alesha's murder.
The media companies argued continuing to ban the identification of the killer was "naive".
Judge Matthews appears to have taken that, and what he described as the public's "revulsion" regarding the case, into account in making his decision.
What Google shows
Examining searches of the name 'Aaron Campbell' on Google supports the High Court applicants' argument that his name was already well known among the public.
Analysis of Google Trends shows "Aaron Campbell" Google searches spiked in the days following Alesha's murder on July 2.
Despite legal warnings, his name was being widely searched and shared on social media.
Police Scotland was forced to remind the public that such information could prejudice criminal proceedings — and land the commenters themselves in court.
While in this case such behaviour has thankfully not prevented a successful prosecution of Aaron Campbell, the advice remains clear: speculating on criminal proceedings on social media is dangerous and could result in guilty parties walking free if a fair trial cannot be guaranteed.