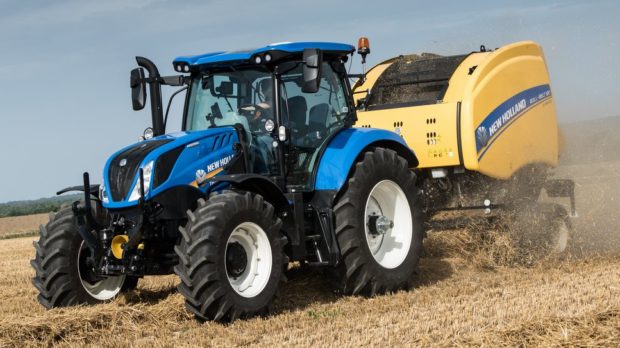 In the second part of our spotlight on rural crime in Tayside and Fife, Michael Alexander hears why there's no room for complacency in the battle against equipment theft and livestock worrying.
Tractors stolen in Scotland are being used by criminals as international currency, according to leading rural insurer NFU Mutual.
Farmers have been warned to ramp up security as demand for agricultural vehicles and machinery is increasing from criminal gangs across the world.
Robbie Wallace from NFU Mutual said: "Through NFU Mutual's work to combat agri-vehicle crime, we know that tractors, telehandlers and quads are currently in high demand from organised crime networks who are using stolen goods as a form of currency following tougher money laundering legislation."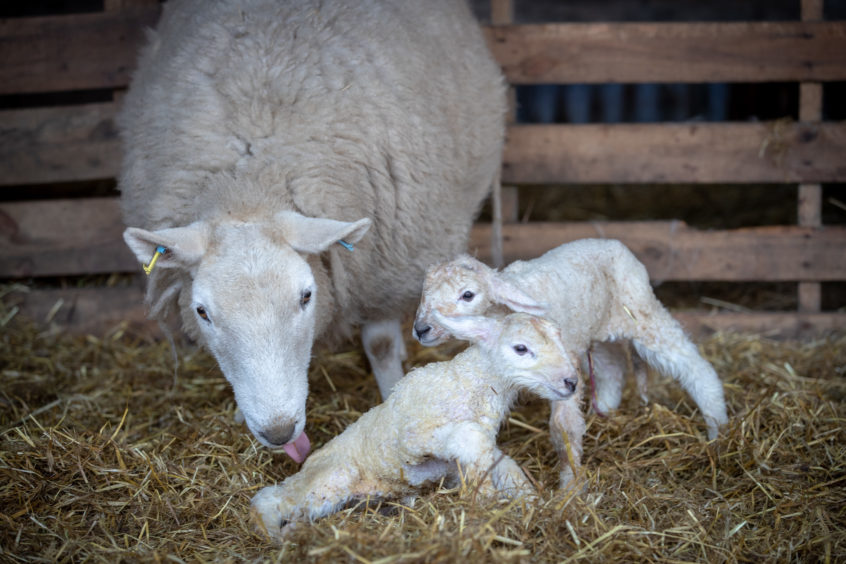 As the main insurer of Scotland's countryside, NFU Mutual is part of the Scottish Partnership Against Rural Crime (SPARC).
Tractor, telehandler and quad theft costs in Scotland have fallen by 48% in the three years since NFU Mutual, Police Scotland and other partners including NFU Scotland joined forces to tackle farm machinery theft.
Based on the latest NFU Mutual claims data, it's been estimated that rural crime cost the UK £44.5 million in 2017 – an increase of 13.4% or £5 million since 2016. In Scotland, claims have fallen by 3.8% from £1.6 million in 2016 to £1.5m in 2017.
However, with Police Scotland believing that two thirds of rural crime is still not being reported, Mr Wallace said there is no time for complacency.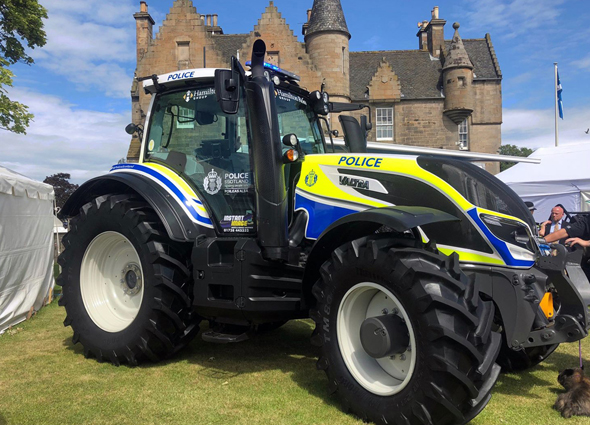 NFU Mutual works closely with the National Vehicle Crime Intelligence Service (NaVCIS), the Plant & Agricultural National Intelligence Unit (PANIU) and the police to trace stolen tractors, which have been found in the UK, Europe and as far afield as Africa and the Far East.
Two of the most recent vehicles to be repatriated to Scotland by NFU Mutual were a Manitou telehandler and a John Deere tractor worth £96,000, which were seized in Eastern Europe following a coordinated operation.
Despite being given fake identities, the vehicle details were circulated through the police and specialist theft registers which led to their detection and recovery in Lithuania.
NFU Scotland has reminded all farmers in Tayside and Fife to be extra vigilant when securing farm machinery, stock and property as rural crime remains a "blight".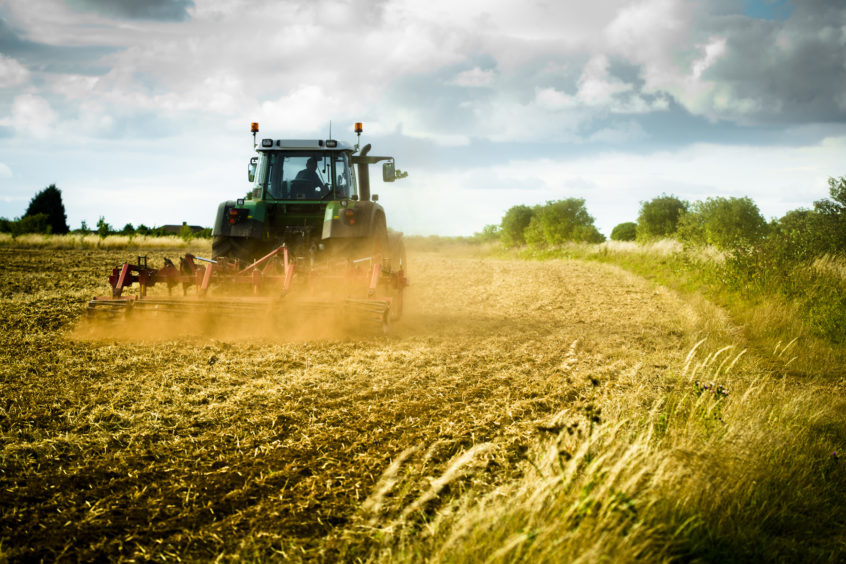 In response to The Courier highlighting the issue, the NFU confirmed that the beginning of March alone saw three tractors stolen from farmers in Fife.
Farmers are being encouraged to be extremely vigilant and cautious when securing their farm machinery, fuel tanks and property, and are reminded to spread the word of any suspicious vehicles or activities and use 101 to report to the police.
Kate Maitland, NFU Scotland east central regional manager, said: "The ongoing threat of rural crime in the area remains extremely worrying and the union is working closely with the local police to try to find a solution.
"Whether it's the theft of machinery, fuel or livestock, or the deeply frustrating scourge of fly tipping, rural crime has a huge impact on its victims with the inconvenience and emotional costs almost impossible to fully quantify or cover.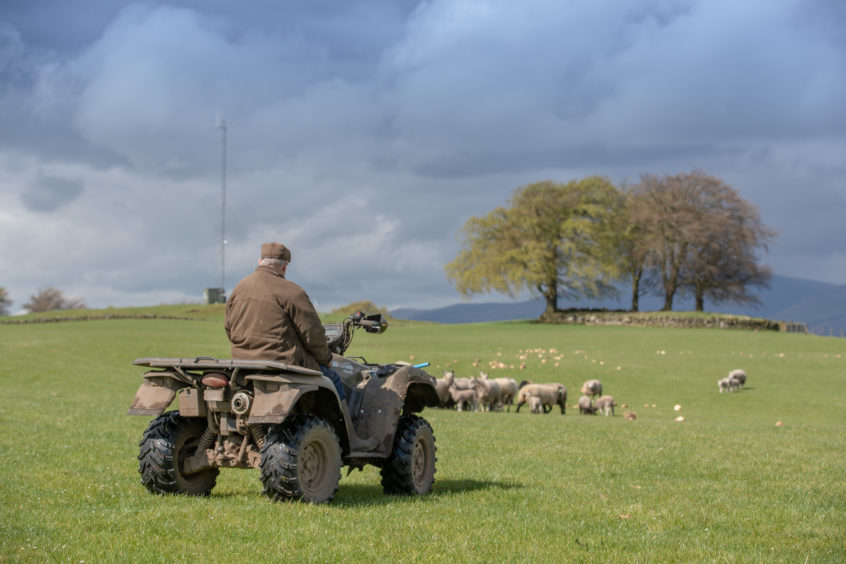 "We are advising members in the area to be extra cautious and secure any vehicles, machinery and property when left unattended.
"Prevention is the best tool we have.
"Social media also plays a huge part. The ability to share images and details of potentially suspicious activity has been utilised by many countryside dwellers and rural watch Facebook pages."
Figures show that livestock attacks in Scotland have increased by 80% since 2015, with farm animals worth more than £750,000 being savaged by dogs in Scotland during that period.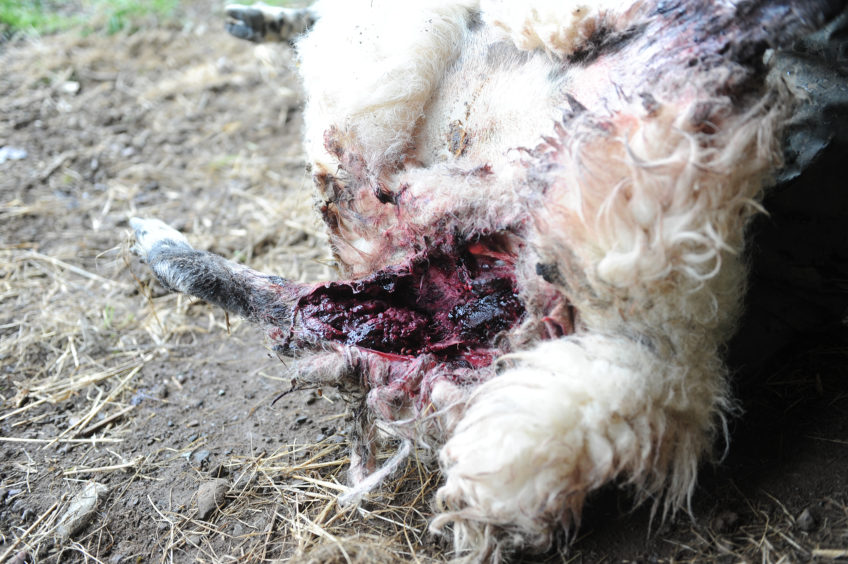 Livestock worrying can result in horrific and often fatal injuries.
Even if a dog doesn't make contact, the distress of the chase can cause sheep to die and miscarry their lambs.
The peak time for attacks is from January to April, during the lambing period, which coincides with the period when families visit and stay in the countryside over coming months.
According to NFU Mutual research,, 87% of dog owners exercise their pets in the countryside, with over 60% letting them roam off the lead (down from 64% in 2018).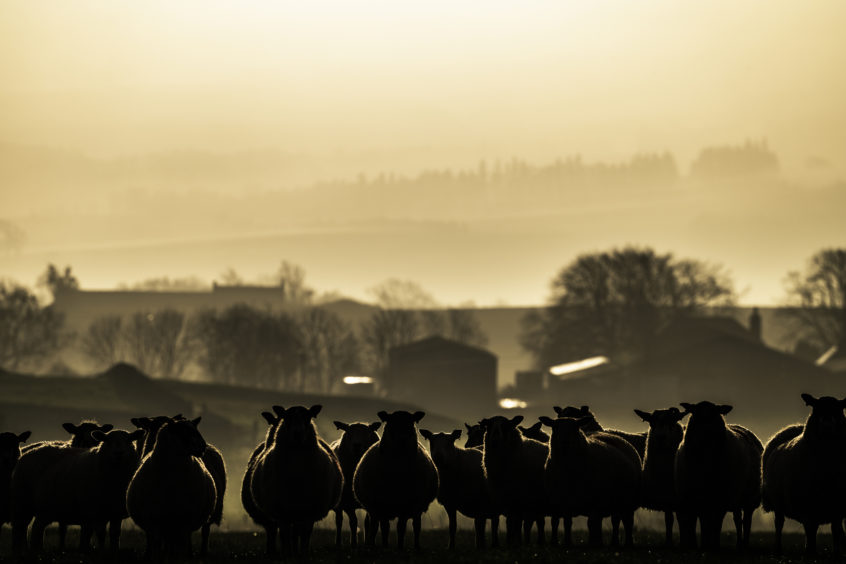 If there is a sign warning dog owners that livestock are in a field, more people (95%) are putting their dogs on the lead than in 2018, (90%).
However, the number of dog owners who said their pet had chased livestock in the past was 6%.
Martin Malone, NFU Mutual Manager for Scotland, said:  "While it's encouraging news that more people are putting their dog on the lead while out in the countryside, dog attacks are still at a very high level. We are receiving increasing reports of local dogs escaping from homes and attacking sheep, either because their owners do not know or do not care that their dogs are roaming wild and causing havoc."
Helene Mauchlen, the Crieff-based national manager for the British Horse Society (BHS), has welcomed the Scottish Partnership Against Rural Crime (SPARC) strategy.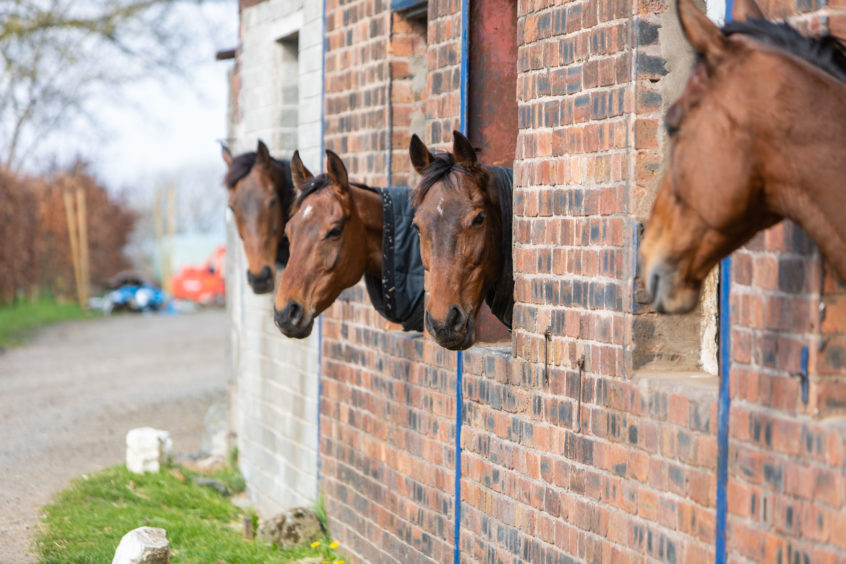 She said it gives recognition to the sector and the reassurance that whenever horses or horse owners are victims of crime, they will, "no matter what", get a sympathetic ear and action from Police Scotland and support from other partners.
"Ours is a high value sector," Helene told The Courier.
"We have been working with SPARC for a couple of years now and all the partners share the same vulnerabilities; crime, road safety, aggressive dogs and sadly horses and ponies because of their trusting nature are particularly susceptible to direct interference.
"So although we thankfully don't see many actual horse thefts in Scotland, we do see regular tack and trailer thefts and horse riders suffer abuse on a daily basis on Scotland's roads."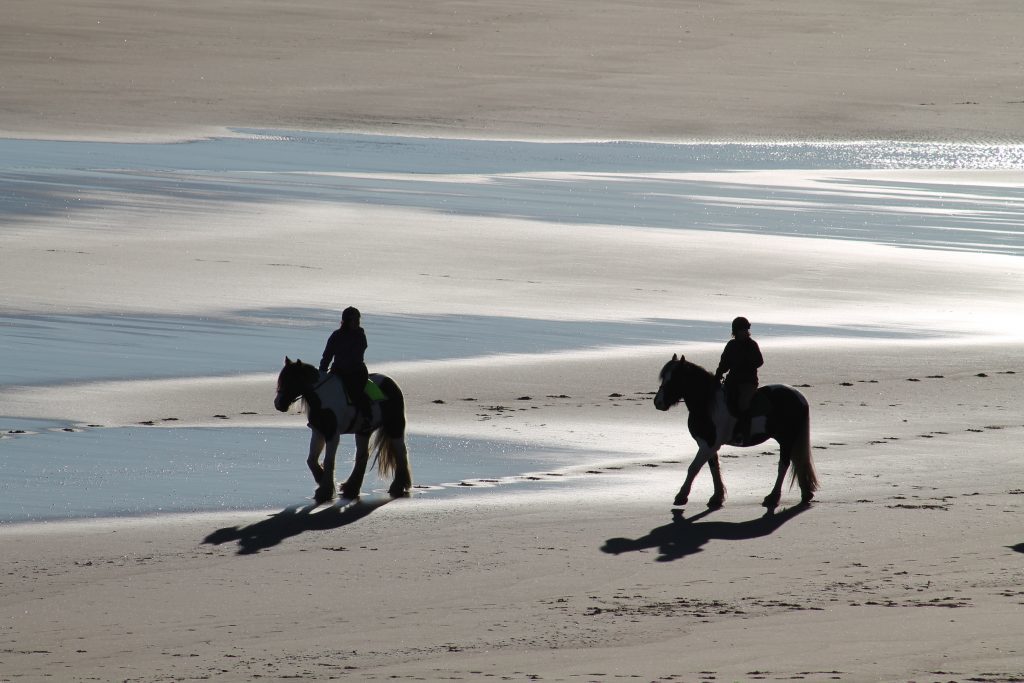 Helene said the awareness the BHS has raised from initiatives like "Operation Lose The Blinkers" – where undercover mounted police work with traffic police to provide 'on the road side' education for drivers – in terms of making the public highway safer for horse riders and all vulnerable road users has been "phenomenal".
She added: "Sadly we are aware of serious and organised crime being linked to equestrian too, but by having a zero tolerance to everything that challenges the safety and wellbeing of horses, ponies and riders it makes people happier to report and be more vigilant – then hopefully the real baddies can't hide in plain sight."