Tayside and Fife to enjoy 'exceptionally fine' weather over coming days
Temperatures are expected to soar across Scotland this week, with some parts of the country reaching highs of 23C.
Forecasters have said that the Tayside and Fife region will enjoy "exceptionally fine" weather on Tuesday and Wednesday.
Graham Madge, a spokesman for the Met Office, said: "High temperatures today and tomorrow can be expected in Scotland, definitely in the low to mid 20s.
"Everywhere in the UK will benefit from the high pressure over Scandinavia – with skies virtually all clear."
"But Scotland will be much warmer than other parts of the UK."
Met Office meteorologists said that Tuesday will be "a dry and bright day with long spells of sunshine, and just a little thin high cloud," and Wednesday will be "warm or very warm inland," with temperatures reaching as high as 23C.
However, Mr Madge did say that this "may begin to change" on Wednesday in the late afternoon and evening.
He said: "The high pressure will slip away further north which may bring in more cloud and showers.
"More cloud could clip temperatures near the coast too."
---
Here are some of our favourite photos on social media of people enjoying today's weather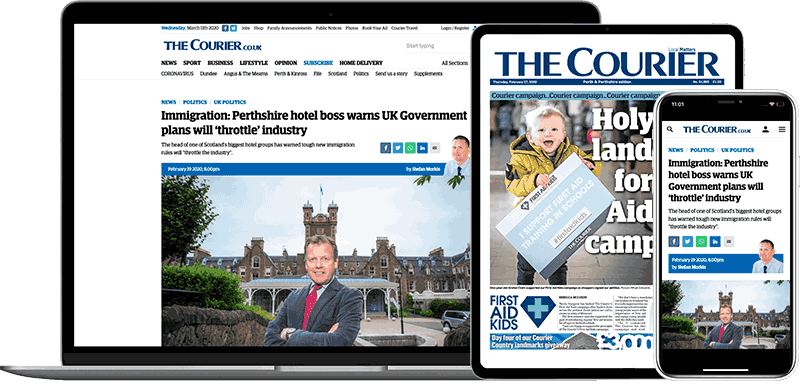 Help support quality local journalism … become a digital subscriber to The Courier
For as little as £5.99 a month you can access all of our content, including Premium articles.
Subscribe