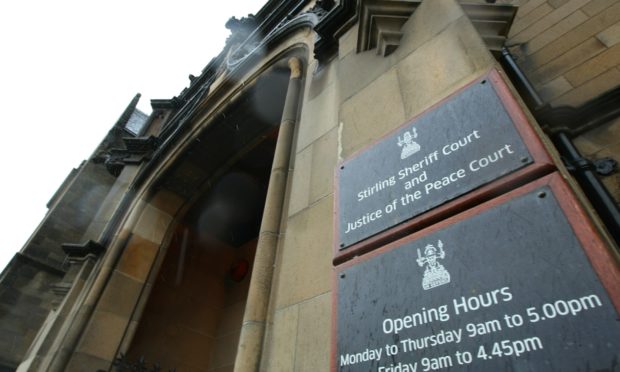 The eldest son of one of Scotland's best known clan chiefs has been cleared of allegations that he "waterboarded" a teenager while interrogating him about missing property.
Former Marine Commando Donald McLaren was said to have pushed Scott Kelbie's head under water up to four times, and laid out pliers and a hammer in front of him and threatened to remove his toes.
McLaren's father, Donald, The McLaren of McLaren, former British ambassador to Georgia, traces his lineage back over 800 years to Scottish royalty.
Stirling Sheriff Court heard, however, that the 39-year-old heir – who served with the British Army in Iraq and as a Royal Marine Commando in Afghanistan – often invited local teenagers to return with him to his one-bedroom flat in Dunblane, 30 miles from the family seat at Kirkton, Balquhidder.
After discovering an item of his property had gone missing – and contacting other local teens on Facebook without success – he confronted Mr Kelbie in the street and demanded he come and see him.
During a two-day trial, jurors heard claims that on a Sunday afternoon in May 2018, the day after Mr Kelbie's 19th birthday, McLaren invited him in, seated him in a chair and offered him a cigarette before questioning him, slapping him on the head , and dragging him into the bathroom.
Mr Kelbie, who works at the nearby Blair Drummond Safari Park, said: "He asked me if I knew anything about an allegedly stolen item.
"He never said what this item was and I had no idea what he was talking about.
"He told me if I didn't tell him where this item was, it was going to be a very painful two hours."
Mr Kelbie said McLaren demanded he took off his jacket, top, shoes and socks and "dragged" him into the bathroom where the bath was already 90% full.
"He told me to go down on my knees beside the bath and if I didn't tell him he was going to hold my head constantly under the water, which happened three or four times."
Mr Kelbie said his nose and mouth were under water for 10 seconds at a time, and he couldn't breathe, until "finally" McLaren told him to stand up and go into the living room, where there was a black toolbox with a pair of pliers and a hammer out.
His voice breaking, he told the jury McLaren threatened to take his toes off, opening and closing the pliers on his toes without putting pressure on.
He claimed McLaren also told him that if he told anyone about the incident, he was going to "murder all my family, apart from the females".
McLaren was arrested and police searched his flat on Edward Street, Dunblane, and found pliers and a hammer like the ones Mr Kelbie had described.
In a box in his bedroom, they also found a handheld Army-issue rocket flare launcher.
McLaren denied abducting and assaulting Mr Kelbie to his injury, and threatening to kill him and his family.
He did not give evidence, but after retiring for nearly two hours the jury of nine men and six women found the charge not proven.
Sentence was deferred for reports on a charge of possessing the flare launcher without a firearms licence, which McLaren, now an accountancy student at Stirling University, admitted.
Paul Smith, defending, said his client had served in the Army for 12-and-a-half years, and suffered from post traumatic stress disorder and schizophrenia.
McLaren was released on bail to return to court for sentencing in June.