It's just two more sleeps until mischievous characters line the streets as Oor Wullie's BIG Bucket Trail (OWBBT) kicks off in Dundee and across Scotland.
A total of 36 colourful statues will be displayed in and around the city, with Oor Wullies also appearing in Perth, Newport and St Andrews, from Monday as part of the world's first nationwide trail that spans more than 700 miles.
Organised in partnership by five organisations: The ARCHIE Foundation, DC Thomson Media, Wild in Art, Edinburgh Children's Hospital Charity and Glasgow Children's Hospital Charity, the Oor Wullies will be on the streets for 11 weeks before the Tayside and Fife sculptures appear together at a farewell gathering in Slessor Gardens, from September 13-15. They will then be auctioned off the following day at Dundee Rep on September 16 to raise money for The ARCHIE Foundation, which is the official charity of the Tayside Children's Hospital at Ninewells.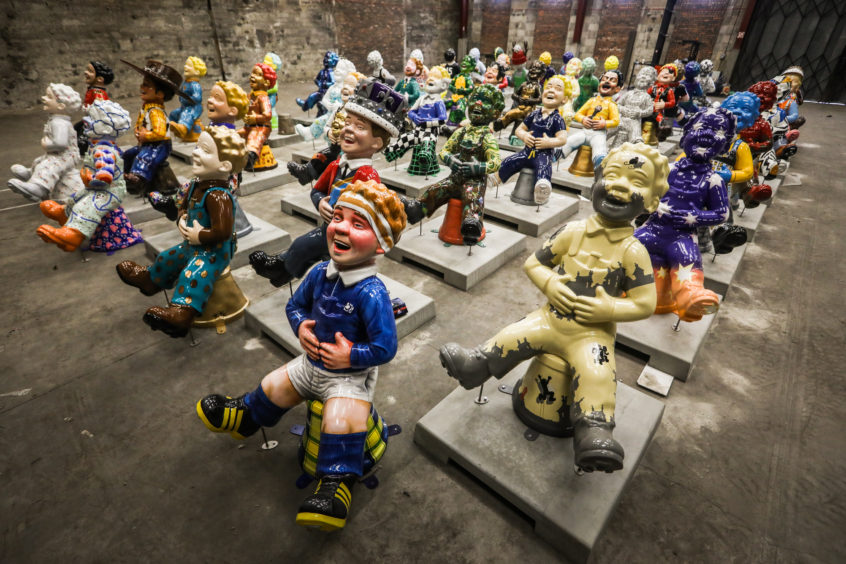 Each statue has been individually decorated by artists. Some display wacky and colourful designs, while others are beautiful works of art in their own right.
In total, there will be 200 sculptures across Scotland in Dundee, Edinburgh, Glasgow, Aberdeen and Inverness, with similar farewell events and auctions taking place in each city.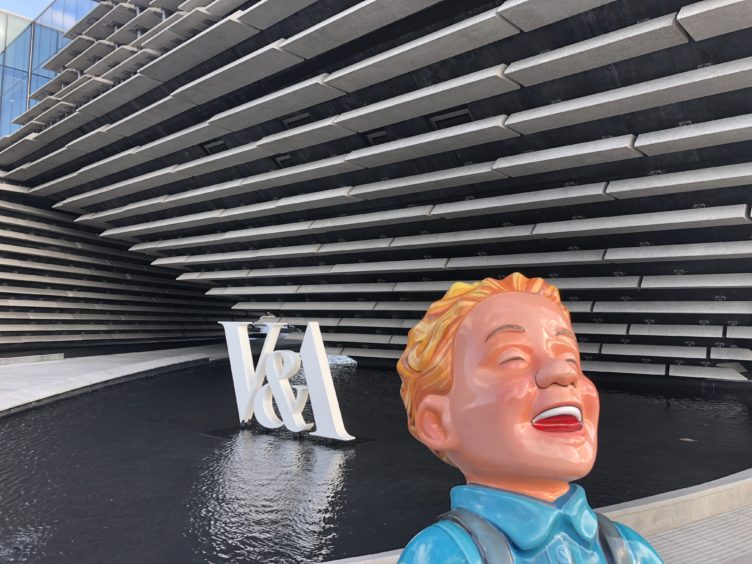 There will also be 350 mini statues, decorated by local schools, youths and community groups. Thirty of these will be on display in Courier Country, with 12 local schools taking part – these can be found in libraries and community centres as well as at the farewell events.
National project manager Neil Cooney can't wait for the unveiling of the statues.
"On a project like that you reach a lot of important milestones that raise the significance of this campaign and one of the most exciting is when the sculptures return from the artist and the designs have come to life – it's an incredible shot in the arm," he smiles.
"I'm really looking forward to seeing the public's response to the statues and sharing their joy."
Designers include Rhiannon Moore who created the popular Oor Bowie for the 2016 trail; Gail Melville who worked with residents at Balhousie Care Home to create a sculpture; Mr Doodle, a crazy doodler from England who came to Dundee specially to create his design; Graham Farquhar, art teacher at King's Park Primary School; and artist Matt Low who has designed the Prince Wullie stature to be hosted in St Salvator's Quad at the University of St Andrews.
Monday's Courier will come with a map showing the locations of all 36 statues and a fab app will also be available to download free from Monday from both Apple's App Store and Google Play to help people find and collect all the sculptures.
People can collect all the sculptures and earn some pretty cool rewards from local businesses as they go, visiting each city and area separately or Scotland as a whole, and including the little ones designed and painted by schools.
"The trail encourages communities to come together as well as families and friends to explore the city to collect pictures of all the statues, and we're also keen to encourage movement between the cities. The more statues you visit across Scotland, the greater the rewards and if you complete all 200 you go into a hat to win a gold medium Oor Wullie sculpture," he continues.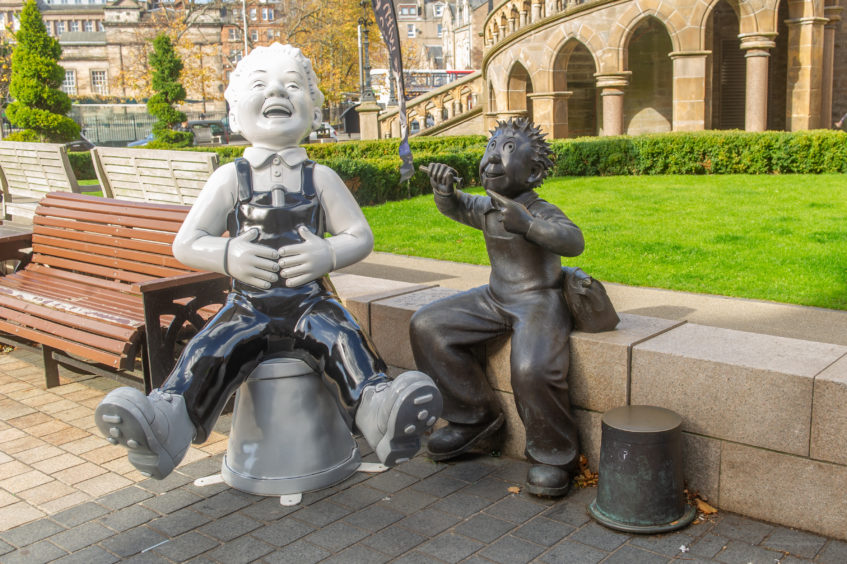 Dundee artist Suzanne Scott, artist co-ordinator on the project, has designed two sculptures for OWBBT – Full O Beans in Dundee and Wullie's Technicolour Dream Dungarees in Inverness.
"Seeing all the artists' work in front of you is quite something," she smiles. "As one of the trail artists too, I go through that creating process alongside them, so I really do appreciate just how much has gone into them. I'm delighted and proud to have been selected to paint two of our sculptures.
"On a community level, I love how the sculptures can bring a city, and now hopefully a whole nation, together – for one cause, Scotland's children. I love how they bring artists, charities, businesses together too. It really highlights people's generosity and good will."
Suzanne hopes will use the Courier's free map to explore Dundee and further afield, while discovering new areas and hidden gems.
"I'd love for everyone to have fun and tick off as many sculptures as they can," she says. "The map promotes exercise as people explore and I'd like to think that the maps will maybe teach children some fun map reading skills too. I loved maps as a child – still do – and kept many as records of adventures so I hope lots of our maps are kept as mementos of a fun-filled summer.
"It will be wonderful to see families exploring their city together, following the trail and getting involved with the charity. I'm am really looking forward to Scotland's reaction to oor boys."
Anyone taking part in the trail will get the chance to sit next to their favourite statue and have a picture with the lovable rogue. And some of the buckets will give you a big surprise when you sit on them, with one in 100 offering an extra special surprise!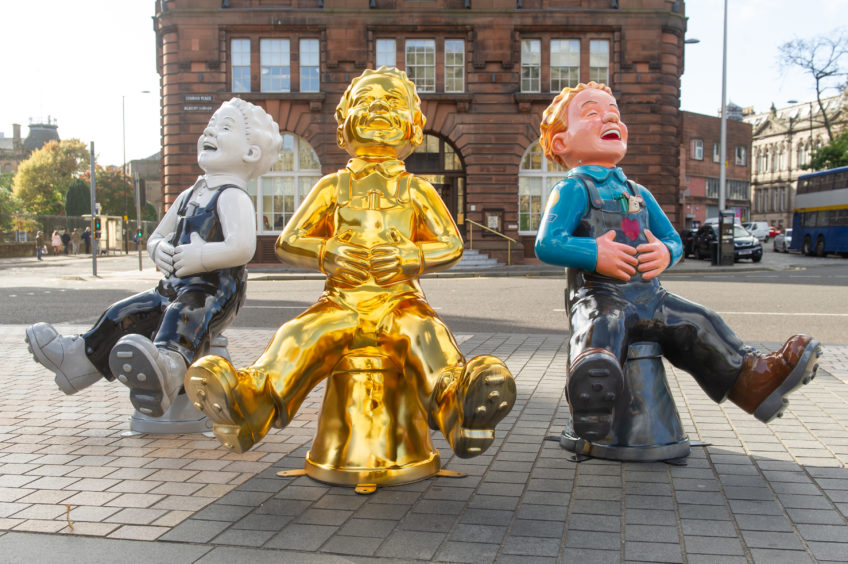 And epic voice actor Redd Pepper, who has provided theatrical trailers for movies like The Blair Witch Project, Men in Black and Jurassic Park, has kindly offered his time to voice the trailer for the Oor Wullie's BIG Bucket Trail.
You can see it at the top of this page.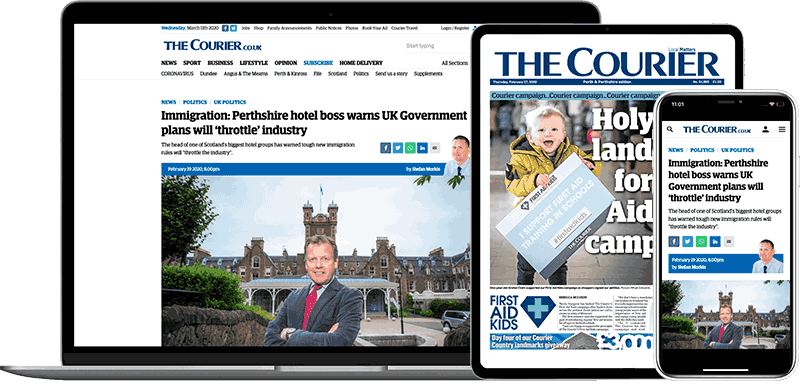 Help support quality local journalism … become a digital subscriber to The Courier
For as little as £5.99 a month you can access all of our content, including Premium articles.
Subscribe