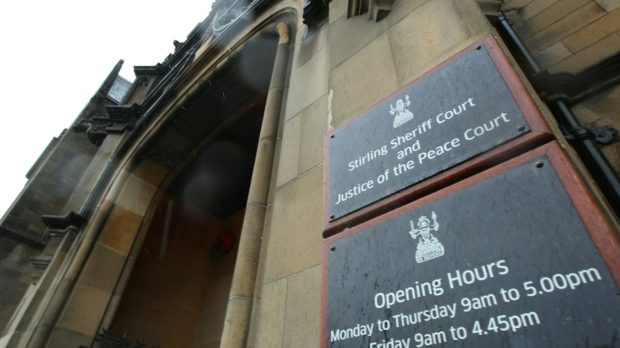 A military veteran arrested after police found a rocket flare launcher in his bedroom, avoided a jail term yesterday.
Donald McLaren, 39, who served three tours of duty as a Royal Marines Commando in Afghanistan, and also in the Middle East, had not coped well with the return to civilian life, a court was told.
Police searched McLaren's Dunblane home in connection with another matter, of which he was found not guilty after a jury trial.
Stirling Sheriff Court heard scene-of-crime officers called in help from the Army, suspecting military equipment was being kept in the flat.
An Army-issue "penjector" personal rocket flare launcher, which cannot be legally held by a civilian without a Firearms Certificate, was found in a box.
McLaren, of Edward Street – pled guilty to breaching the Firearms Act by possessing it.
Sentence had been deferred for social background inquiries.
McLaren's father, Donald, The McLaren of McLaren, former British ambassador to Georgia, traces his lineage back over 800 years to Scottish royalty.
Referring to the reports, Paul Smith, defending, told the sheriff: "My Lord will see that my client had a somewhat privileged upbringing, and the report has full details of that.
"He then entered the Army at a relatively young age and left the Army in September 2014 following 12 years' service.
"His discharge certificate confirms his service was 'exemplary'.
"He did a number of tours of duty, particularly three in Afghanistan and another in the Middle East.
"He has suffered with mental health difficulties following his reintroduction into civilian society.
"Upon the inquiries being made into what's no longer before the court, police requested the assistance of an expert from the Army who attended at Mr McLaren's address.
"He identified a box as being an ex-military box and indicated that there might be items of interest within that.
"That box was forced open.
"A number of ex-military items were found in it, including the penjector flare launcher."
Mr Smith said there were no flares with the launcher, however.
He said McLaren was now studying to be an accountant and hoped to continue.
Sheriff William Gilchrist sentenced McLaren to carry out 75 hours of unpaid work.
He said: "It's a serious offence, and can attract a fairly severe custodial sentence, but I accept that this was simply a leftover from your Army days."
Last month a jury heard Donald McLaren Jr lived in a one-bedroom flat in Dunblane, 30 miles from the family seat at Kirkton, Balquhidder.