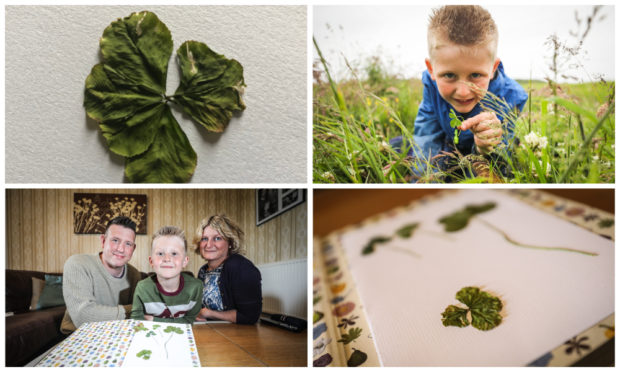 A Tayside family are stocking up on lottery tickets after finding what they believe to be a seven-leaf clover in their backyard.
Six-year-old Aden Thurlow was out feeding the chickens at his home on Craiksfold Farm, Aberlemno, in Angus, when he came across the plant, which is even rarer and said to be far luckier than its four-leaf counterpart.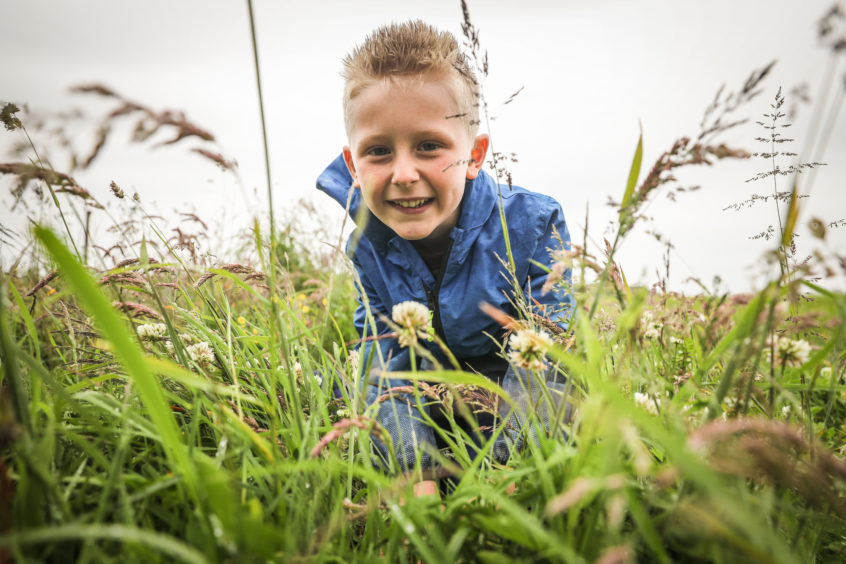 Legume experts at the James Hutton Institute said more tests are required but said if proven the discovery would be a "find of real horticultural value."
Mum Lynn and dad Alan thought Aden was playing a trick on them before he brought the plant over for a closer look.
He said: "Dad had found a four-leaf clover the day before and, when I was finished feeding the chickens, I went outside the coop and found it. My mum and dad thought I was tricking them.
"I told all my friends at Aberlemno Primary School but they didn't believe me. I am going to bring it in after the holidays to show them."
Lynn pressed the clover in a gardening book alongside some of the family's four-leaf finds from the same patch. The family plan to put the seven-leaf clover in a frame for display inside the house.
Lynn said: "I've googled it and it said they were very rare and an important source of luck. It said miracles can happen, which makes me feel fantastic. We're going to have to get some lottery tickets now, for sure."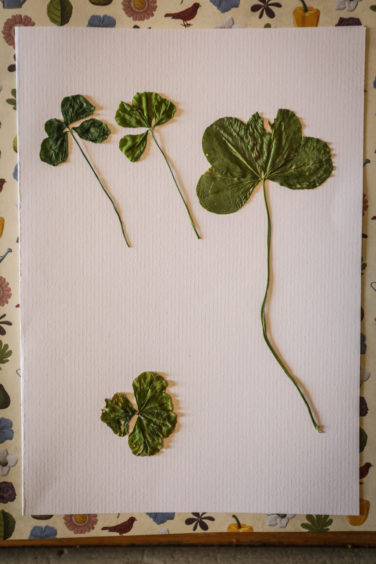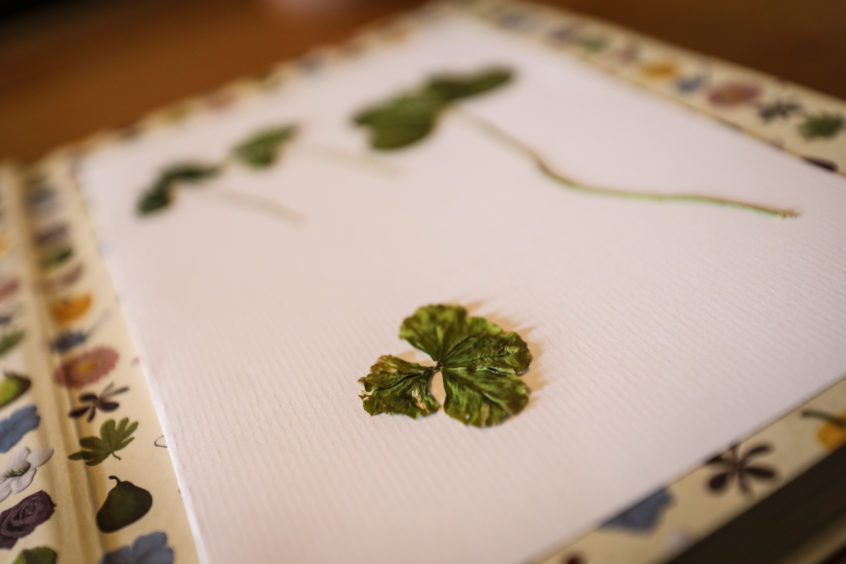 Alan, who works in the oil industry, said looking for the clovers was a family pursuit, with the patch by the chicken coop outside their house particularly productive.
Both of them have found a number of the four leaf variety.
"When Aden told me what he had found I thought he was tricking us so I didn't go over at first. But he was in the same area where I'd found a four-leaf clover previously," he said.
"Then he held it up and we said 'oh my god' – it's a seven-leaf clover. I have never seen one in my life before."
Pete Iannetta, legume expert at the James Hutton Institute at Invergowrie, said: "It looks like clover, but we can't be 100% sure. The leaves aren't completely clover like. But if it is then the family should protect the patch as it could be a find of real horticultural value."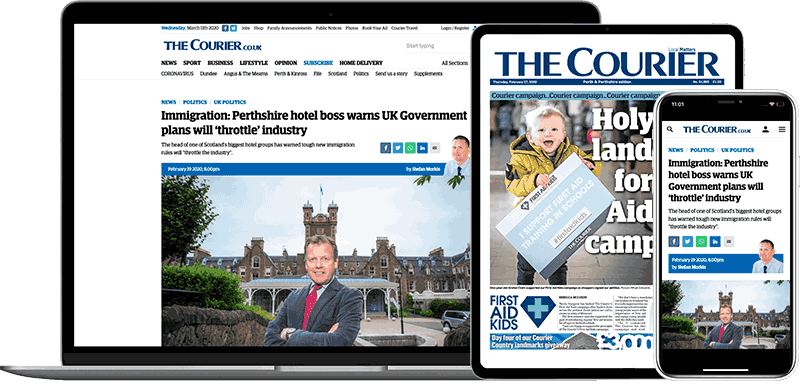 Help support quality local journalism … become a digital subscriber to The Courier
For as little as £5.99 a month you can access all of our content, including Premium articles.
Subscribe