Michael Alexander visits Fort George – current home of The Black Watch – as the historic monument and still active army barracks marks its 250th anniversary.
It was the battle that marked not just the final defeat of Charles Edward Stuart and his Jacobite followers, but also marked the final destruction of the centuries-old Gaelic Highland way-of-life.
In the aftermath of the infamous Battle of Culloden on April 16, 1746, thousands of Jacobite supporters were hunted down and dozens executed, while hundreds more died in prison or were sold as bonded labourers to toil on American and Caribbean plantations.
Redcoat raiding parties attacked Highland communities, killed and raped women and children, burned homes and seized cattle.
The actions, which were followed by other measures to suppress Highland culture, resulted in the Duke of Cumberland, who led victorious Hanoverian troops at Culloden, being nicknamed the Butcher.
But fearing another Jacobite rising in Scotland, another visible way that the crown sought to maintain order and control was to establish a substantial, permanent military presence in the Highlands and "cow the populace into submission".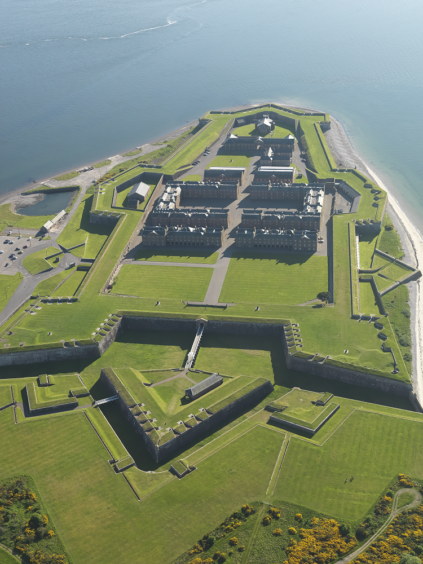 The lynchpin of this military network was to be a fortress conceived on a scale unprecedented in Britain, named Fort George, after King George II.
Britain's finest military engineer, William Skinner, was ordered to create an impregnable base for the British army at Ardersier –a strategic location at the top of the Great Glen and just five miles from the Culloden battlefield.
Although construction began in 1748, Fort George was only completed in 1769 – costing £200,000 (almost twice the estimated budget) or roughly £20 million by today's prices.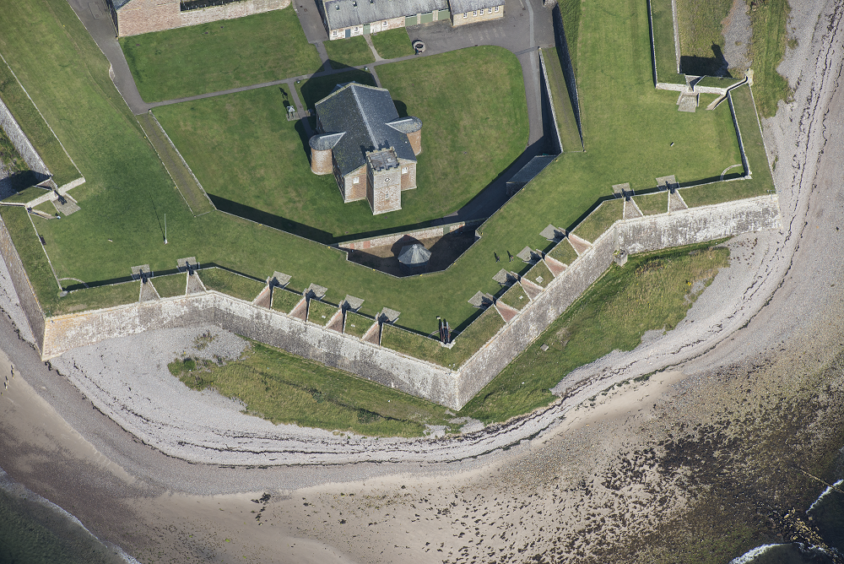 By this time, support for the Jacobite cause to reinstate the Stuarts to the throne had dwindled, and the fort's impressively strong defences, built for a landward attack, were never put to the test.
But having been in continuous use as an army barracks since, its roots will be back in the spotlight on Augyst 10 and August 11 when, to mark the 250th anniversary of Fort George's completion, visitors to the Historic Environment Scotland-run monument can explore its history and celebrate Highland culture at a 'Festival of the Fort'.
"The building of Fort George was part and parcel of attempts by the British establishment to break the Highlands," explains Nicki Scott, senior cultural resources advisor with Historic Environment Scotland.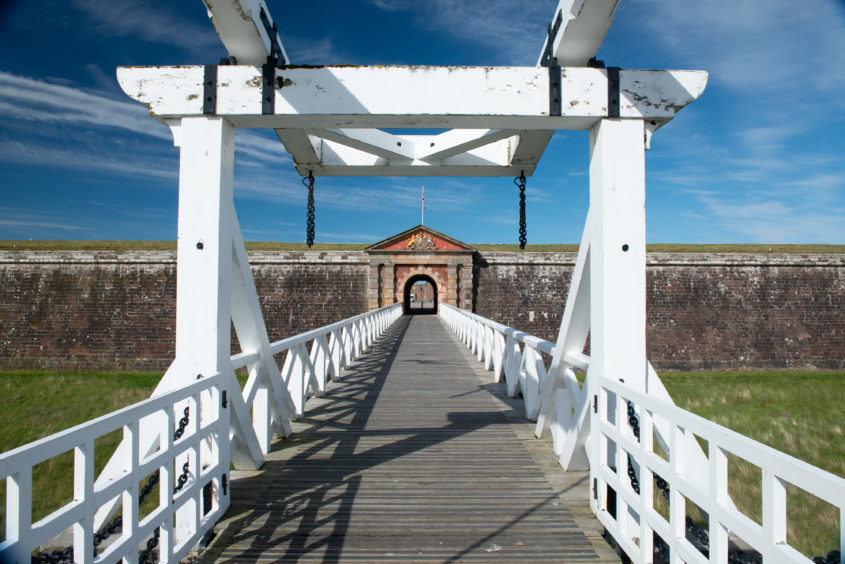 "There was a chain of forts built with the purpose of imposing British government control in this area that was seen as being 'wild and rebellious and somehow other'.
"There were elements within the British government who certainly seemed to view the Highlands and Highlanders much as they viewed North American tribes for instance. Some of the language they used was quite similar. This 'otherness' that they are somehow trying to erase.
"The view was that 'if we get rid of the culture that breeds these 'rebellious people' then we'll put a stop to any further risings in the future'.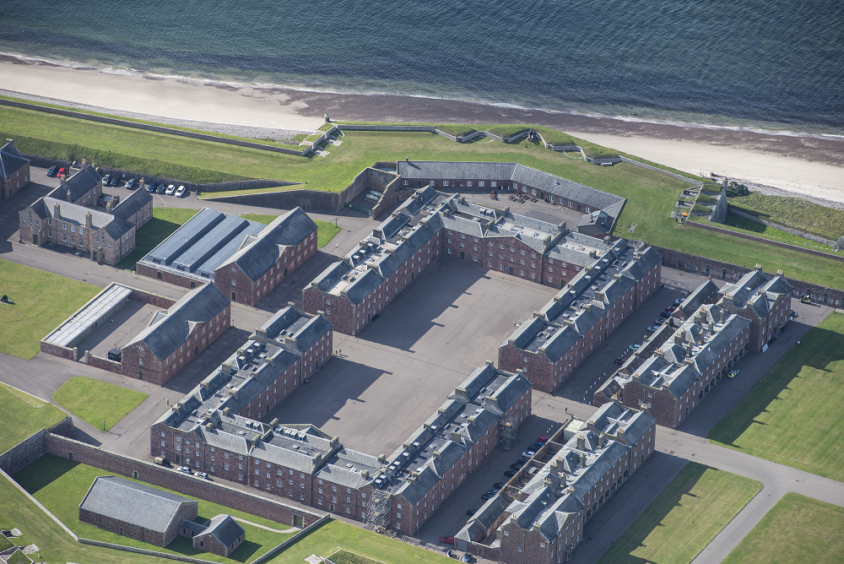 "So efforts that had been going on over many decades to bring Highland culture more in line with Lowland Scotland – more in line with England – was part and parcel of that effort."
With its mighty ditch, rampart, ravelin and point battery – which really needs an aerial perspective to understand the sheer scale of it – the fort clearly meant business.
Given its bloody origins, the historian said there was "very probably" resentment from the local population when it was first built.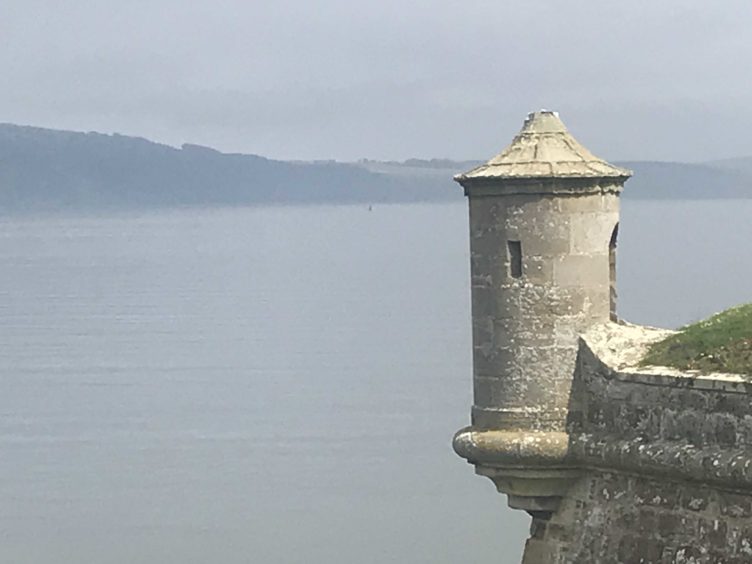 "It's difficult to get a picture because many of the sources of how local people would have viewed the fort have been ignored by much of mainstream history," she says.
"If you look at the songs and the poems that came out, it's not welcomed with open arms shall we say. There was very much a view of 'the conqueror coming and building their fort'. Even later, there's much of an essence of nostalgia to be back before that time, because the fort is part of that suppression of Highland culture."
However, the crown cleverly re-channelled the warrior-spirit of the Highlands to its own end. Records show that in the 69 years between Culloden and Waterloo, about 50,000 men were recruited into the British Army from the Highlands and Islands. Highland regiments became regarded as staunch defenders of the British Empire and most spent time at Fort George at some point.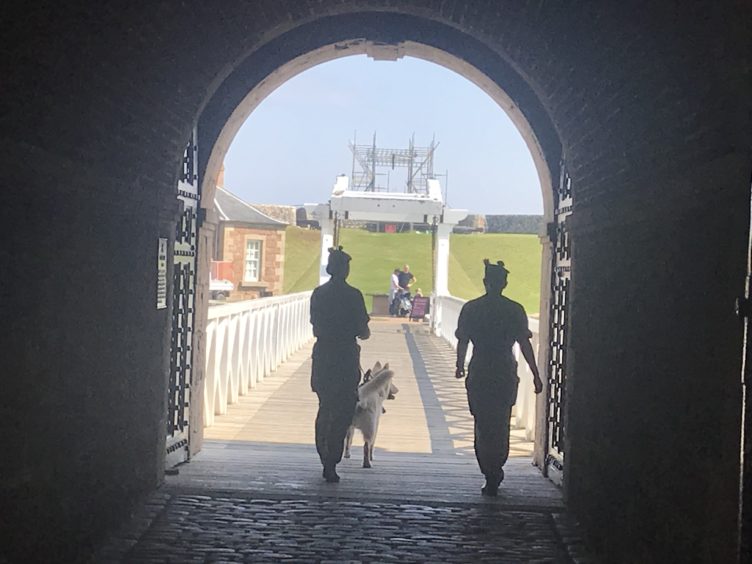 It became a training base for Highland regiments, had its coastal defences strengthened as a precaution against Emperor Napoleon III in the mid-19th century and became the depot of the Seaforth Highlanders when they formed in 1881.It also housed troops during the First and Second World wars.
Today, Fort George is home to The Black Watch, 3rd Battalion, The Royal Regiment of Scotland (3 SCOTS) – the army battalion that traditionally recruits from Tayside and Fife. The Black Watch was originally raised to police the Highlands in the wake of the 1715 Jacobite rebellion.
However, what's most striking when visiting Fort George in these modern times is how members of the public and serving Black Watch soldiers can mingle side-by-side.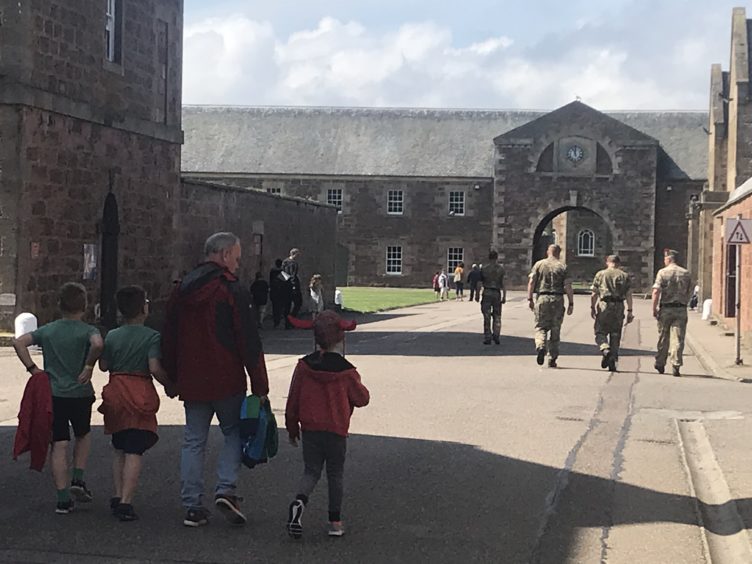 Captain Robbie Crook, intelligence officer with 3 Scots, was commissioned into the British Army in December 2012 and first came to the fort in May 2013.
The Loch Lomond-raised 32-year-old, who was attracted to the battalion by its battle honours and fort setting, said the main recruiting ground for 3 Scots was still the wider Perthshire/Tayside/Fife area and these roots were important.
However, it also recruits from wider Scotland and beyond with up to 580 Black Watch soldiers based at Fort George at any one time.
While geographically the relatively remote Highland setting might "dislocate" soldiers from what they regard as home, Captain Crook said that "generally the pros outweigh the cons" with officers and senior NCOs in particular tending to have a "good awareness" of the political, military and historical significance of the fort.
He admits, however, that living and working in a 250-year-old fort can bring its challenges.
"In terms of the actual layout of the establishment, some of it is still very relevant whether it's the ability to have armouries in very secure locations with very thick walls," he says, adding that everything is very compact with its own shooting ranges and training area 800 metres up the road.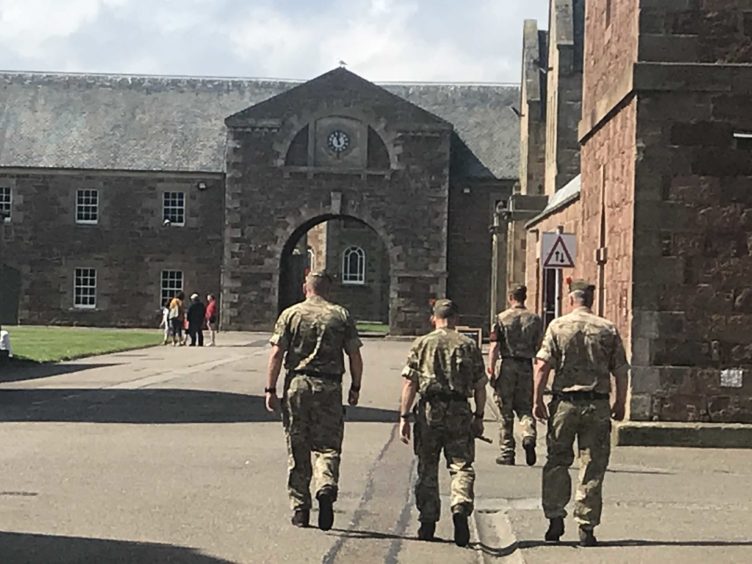 "The negative side both for some of our senior NCOs, soldiers and officers is that accommodation is a bit antiquated. It's seen better days – although we've recently had quite a bit of investment coming through.
"There was also a curved ball in 2015 when it was decided we were going to be light mechanised infantry. We have a couple of our vehicles here but our motor compound can't fit the rest in. They stay in Stirling. So if we want to do a big exercise they are not here."
Captain Crook said the army were "very happy" to have the relationship with Historic Scotland that allows tourists in. They also had good relationships with local schools.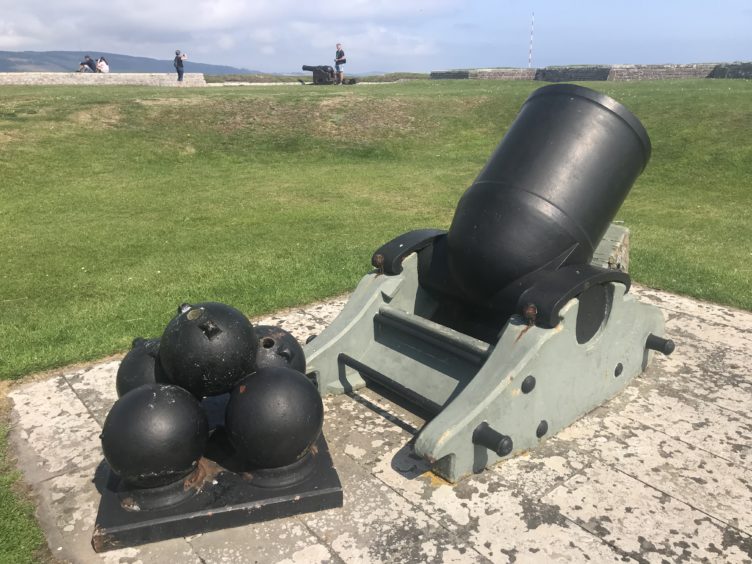 However, in his secondary role as a security officer, public access to the army base does raise some "slight headaches on occasion".
That said, he adds: "It's something we've managed to have a good understanding of, and working closely with Historic Scotland and the police we've got a firm grip I would say on our security here."
Last year 3 Scots undertook a training and mentoring role in Iraq on Operation Shader. The battalion was tasked with two key responsibilities: to provide the main security force for the near 4,000 strong coalition camp and to provide training and mentoring for Iraqi Security Forces, preparing them to lead security operations in the defeat of Daesh (ISIS).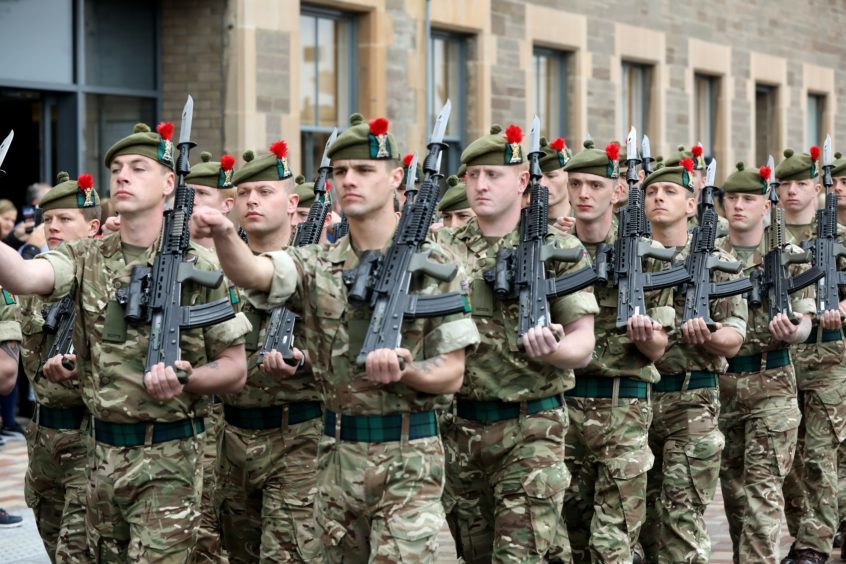 Over the next 18-months the battalion will prepare to take the lead role on NATO's Very High Readiness Joint Task Force (VJTF) – spearheading the British contribution to the countering of any threats against NATO allies.
However, it remains to be seen how much longer the continuous military use of Fort George will go on.
In 2016, the then defence secretary Sir Michael Fallon told the Commons that Fort George would close within 15 years as part of a review of the Ministry of Defence estate while, the following year, defence experts and politicians suggested that Leuchars should become Scotland's army hub with The Black Watch brought "home" to Fife.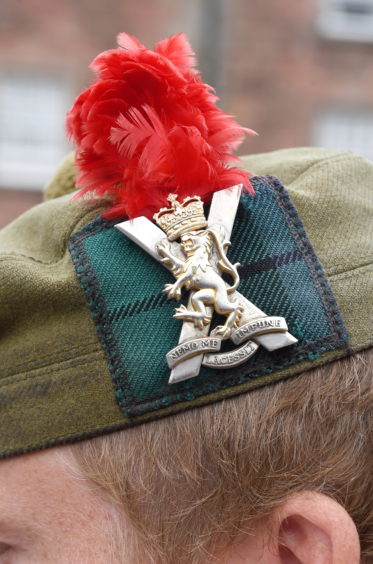 Captain Crook said the dates kept changing and there was a "fair certainty we are going to be here for the next four/five years". However, beyond that, it was difficult to predict.
"I think on some level a lot of people would support it," he says when asked about the possibility of the Red Hackle moving to Fife.
"People come from all over – way beyond the borders of Scotland. But we do still have a strong tie to that traditional recruitment area.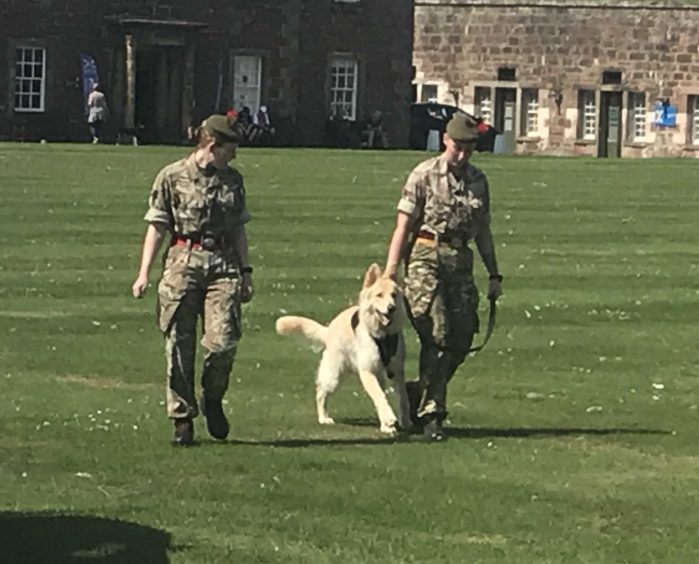 "It would make life potentially easier for a lot of guys. Shorter commuting, closer to families.
"But I think as it stands we've got it pretty good here. It can be a bit daunting coming into a 250 year old fort, but because it is it's own little bubble, you do feel very welcome. You do feel this is where 3 Scots belong. I think it will work either way. There are pros and cons to both."
Historic Environment Scotland says it would be "sad" from its perspective to lose continued military use of the site.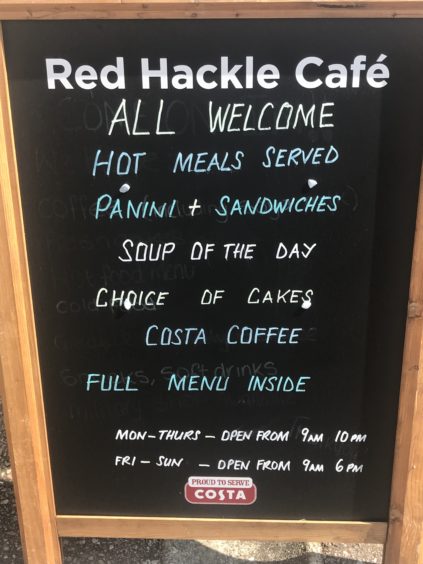 Whether the army is there or not, Fort George will remain in the care of Scottish Ministers and they will continue to look after it and maintain it.
An area that is being kept under review, however, is the potential impact of climate change.
With rising sea levels and more ferocious storms, it's an issue that's facing Historic Scotland at quite a few coastal sites and it has a team dedicated to looking at the consequences.
For more information about access to Fort George and the Festival of the Fort, go to the Historic Environment Scotland website www.historicenvironment.scot/membership/