The teenager who abducted, raped and murdered Alesha MacPhail has appealed against his 27-year sentence – and claimed he was the victim of a miscarriage of justice.
Aaron Campbell – who took the six-year-old from her bed at her grandparents' home on the Isle of Bute on July 2 last year – is arguing that the sentence handed to him was excessive due to him being a child at the time the crimes were committed.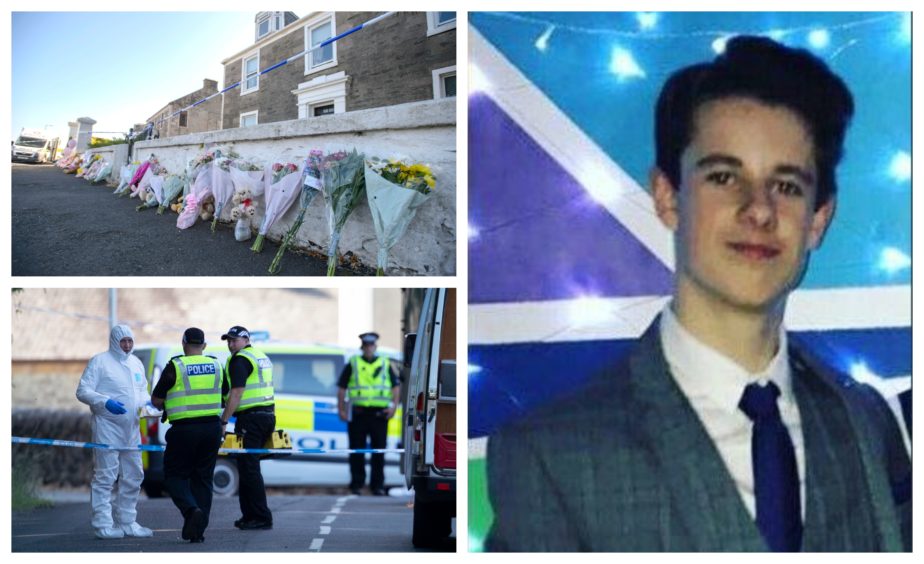 Earlier this year the 17-year-old was found guilty of the horrific crimes at the High Court in Glasgow and handed a life sentence with a minimum of 27 years.
His appeal was heard before three judges at the Criminal Appeal Court in Edinburgh on Wednesday morning.
The killer impassively followed proceedings in the court via a live TV link from Polmont young offenders' institution, where he is serving one of the longest terms of detention imposed on a juvenile offender in Scotland.
His counsel Brian McConnachie QC told judges at the outset of the appeal: "It was clearly an appalling and heinous crime."
He added: "The outcome of this appeal will not determine when, or indeed if, the appellant is allowed release."
Alesha MacPhail murder: Judge says public 'revulsion' at case justifies revealing Aaron Campbell as teenage killer
Aaron Campbell: Here's why a judge has decided Alesha MacPhail's killer can be named by the media
The defence counsel said that ultimately the question of whether Campbell was ever to be released would lie with the parole board if they concluded it was safe to do so.
He added: "I accept, indeed as does the appellant, that day may never come."
But Mr McConnachie added: "Due to the appellant's age the punishment part-selected was excessive and as a result amounted to a miscarriage of justice."
He said that Campbell was a child at the time he committed the offence and the courts have recognised that special considerations are taken into account in sentencing children, including immaturity and rehabilitation.
Mr McConnachie said that reports prepared on Campbell were "frankly incredibly negative, pessimistic and understandably so".
But he said that to wait until Campbell was 43 before he became eligible to apply for parole was "an extraordinary length of time" which did not allow for maturation, development of responsibility and growth of personality.
He referred appeal judges to the case of murderer Luke Mitchell (15) who murdered his girlfriend Jodi Jones (14) in 2003.
Appeal judges rejected his challenge against a 20-year minimum term by a majority, with the then Lord Justice Clerk, Lord Gill, dissenting and stating that the punishment part was excessive due to his age.
Mr McConnachie said: "In my submission the remarks of the Lord Justice Clerk are remarks which apply to this case."
Alesha MacPhail: Teenager found guilty of abducting, raping and murdering young girl on Bute
Scotland's second most senior judge, the Lord Justice Clerk Lady Dorrian, who heard the sentence appeal with Lord Menzies and Lord Drummond Young, reserved their decision in the case and will give a ruling at a later date yet to be fixed.
Lady Dorrian said at the Court of Criminal Appeal in Edinburgh: "This is a matter that requires proper consideration and reflection over time and accordingly we propose to take time to consider our decision which will be issued in due course."