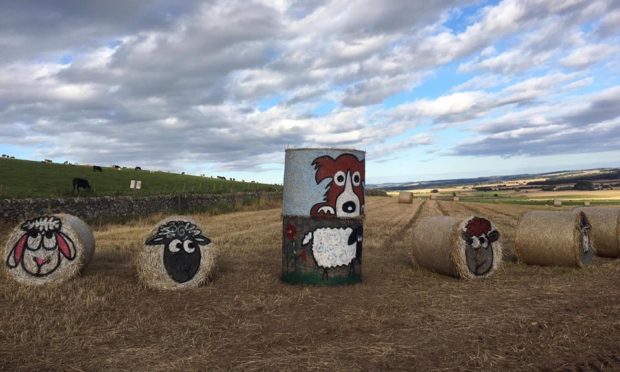 An Angus farmer has paid tribute to his long-serving collie dog as he prepares to host one of the UK's biggest sheepdog competitions.
Graeme Mather Senior is preparing to welcome an estimated 8,000 spectators to Shandford Farm, near Brechin, for the International Sheep Dog Trials, running from Friday to Sunday.
Mr Mather said: "I have always been fascinated with collie dogs and they have always played an important role at Shandford, catching ewes and lambs at lambing time, or bringing in bullocks for housing in the winter.
"They are the unsung heroes of the farm, ever dependable. At the moment I have Glen who is 12 and easing into retirement. He has been my best ever so far and ever-willing all day and every day, hill or lowland, cattle or sheep."
He has been overseeing preparations as his family team prepare to welcome thousands of spectators.
"It is an opportunity to give something back for all the events we have been to over the years," he said.
"The sheepdog trials bring out the excellence of man and dog pitting their wits in handling their stock.
"They also provide an opportunity for folk to meet and exchange ideas about breeding and future litters and so make a contribution to constantly improving the working dogs."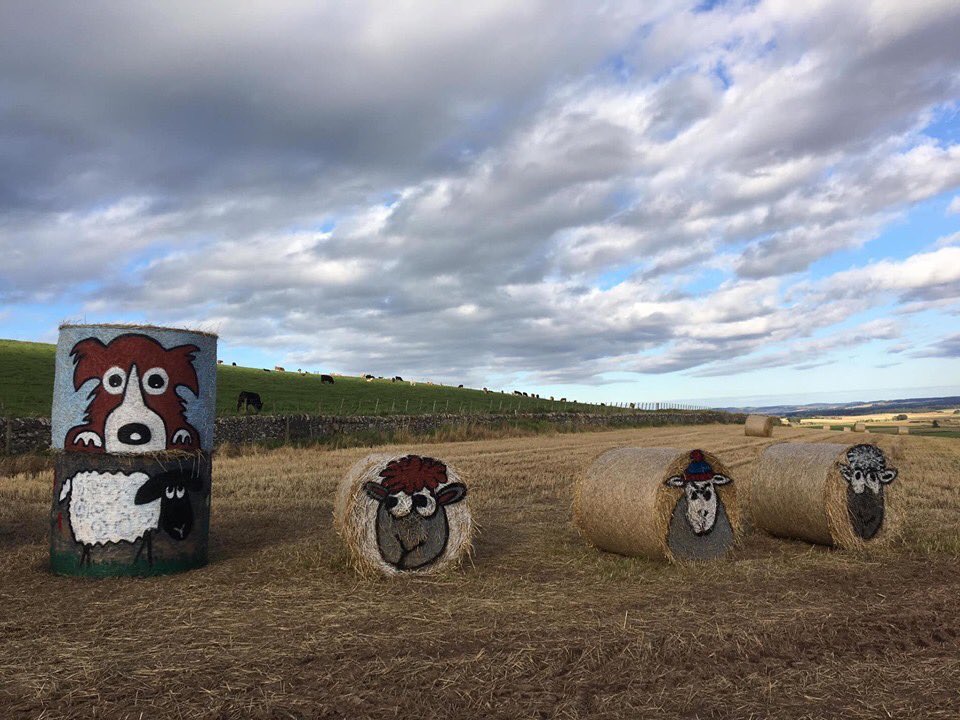 The event has attracted more than £13,000 in Visit Scotland national event funding with artist and local farmer Fleur Baxter decorating hay bales on the farm to mark the occasion.
Ms Baxter said: "This is one of the biggest events to be held in the area for years."
Tourism agency Visit Scotland has contributed £13,076 to ensure the event is a success.
Caroline Warburton, regional leadership director for Visit Scotland, said: "Events like this provide an opportunity for the region to showcase its offering to new visitors, some of whom will be here for the first time.
"Scotland is the perfect stage and our national-funded events play a fundamental role in increasing domestic tourism, and delivering real social and economic benefits to local communities across the country."
The event is contested by teams from Scotland, England, Ireland and Wales.
Sixty handlers will compete in the Qualifying Singles Championship, featuring one handler and their dog, with the top 15 going on to compete for the Supreme International Champion title.
Eight handlers will compete in the International Brace Championship, which is contested by one handler with two dogs.
Four young handlers under the age of 21 will represent their countries for the Young Handler Trophy.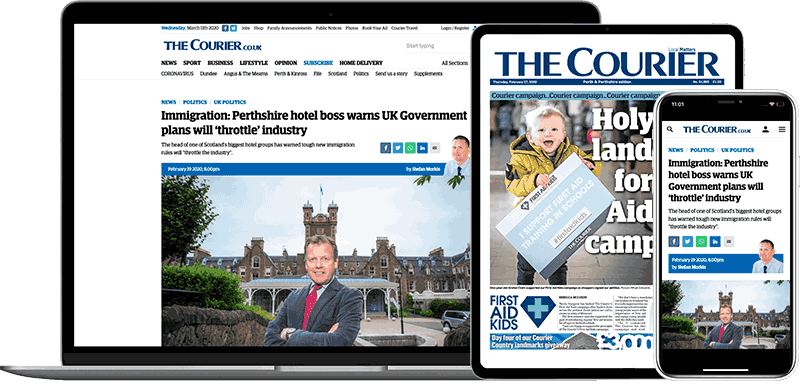 Help support quality local journalism … become a digital subscriber to The Courier
For as little as £5.99 a month you can access all of our content, including Premium articles.
Subscribe