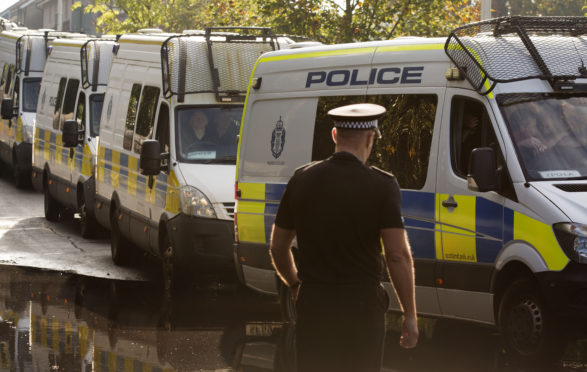 Police from Scotland have travelled to London to help officers with the Extinction Rebellion protests.
Around 100 public order officers will work with their Metropolitan Police colleagues in responding to the climate change demonstrations.
A convoy of vehicles left the Scottish Police College at Tulliallan in Kincardine yesterday morning for the short-term arrangement.
Chief Constable Iain Livingstone briefed Scotland's justice secretary Humza Yousaf on the move after approving the request from the National Police Co-ordination Centre on behalf of the Met.
More than 1,200 people were arrested during the first week of demonstrations in London.
Protesters blocked the entrance to the BBC's central London headquarters on Friday and attempted a "Hong Kong-style occupation" of London City Airport on Thursday.