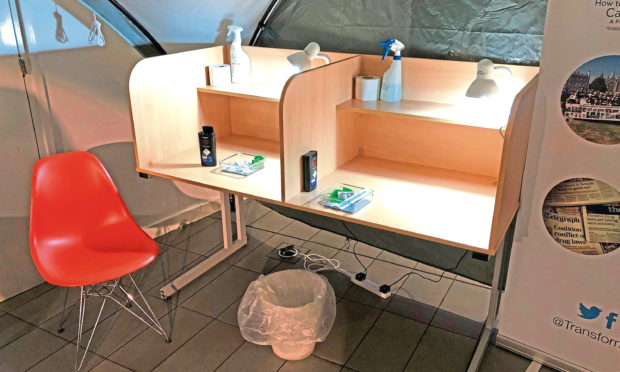 A drug consumption room – where users can take heroin under medical supervision – has gone on display in the UK for the first time.
The facility would offer a hygienic place for people to inject their own illegally-bought drugs and access overdose treatment if required. It features individual booths with sharps bins as well as bright lights, mirrors and a range of needles to help users inject.
Staff have access to Naloxone, a medication used to counter the effects of opiods in the event of an overdose.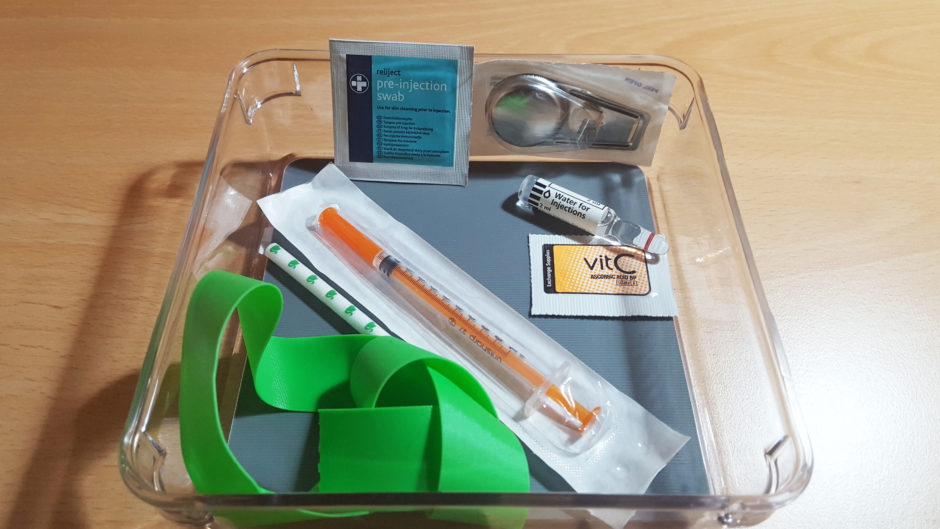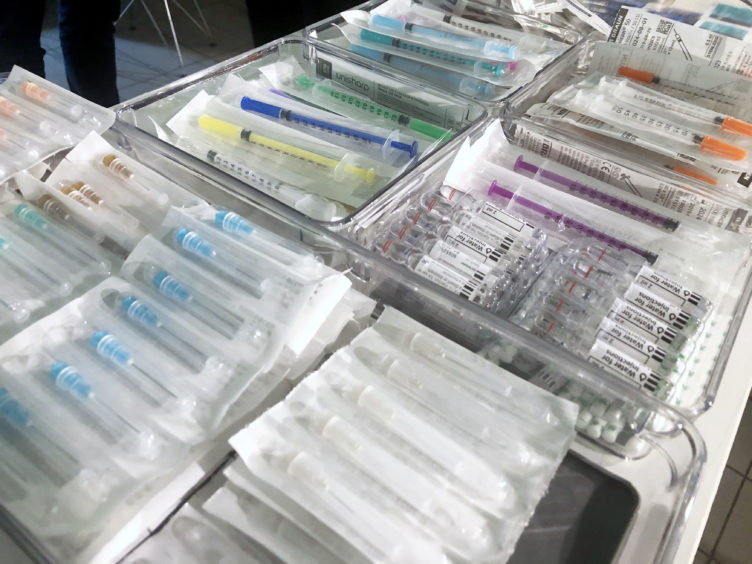 There have been calls for such facilities in Scotland, especially in Glasgow and Dundee where deaths due to drug use are among the worst in Europe.
Transform Drug Policy Foundation has set up the mock room as part of a Bristol-based conference discussing drug policy and reform.
UK minister rules out legalising drug consumption rooms unless Scottish Government 'invests'
They say it is the first time people in the UK will be able to see how a supervised and hygienic drug consumption room could work.
There are currently no such rooms operating in the country and the Home Office confirmed there are "no plans" to introduce them.
Martin Powell, of Transform Drug Policy Foundation, said the rooms are in use in eight European countries.
"Safer drug consumption rooms are for people with serious heroin problems," he said.
"This is emphatically not about what people would view as recreational drug use. This is a last-chance saloon, it is not something that is going to encourage in any way people to take drugs in the first place."
Mr Powell said a drug consumption room would only be set up where there is already a "major street injecting issue".
They would be in existing facilities, such as hostels, medical clinics or drug treatment initiatives.