Coronavirus: We will have to wear masks when we return to work and school, says Tony Blair
By
Stephen Eighteen
April 20 2020, 12.35pm
Updated: April 20 2020, 12.36pm
Tony Blair believes people will wear masks when they return to work and school after the coronavirus pandemic.
The former prime minister believes masks will allow people to feel "confident" of resuming normal life when lockdown restrictions have been lifted.
He also called for a bigger manufacturing effort to make more masks, along with "intrusive" technology when British society begins to function again.
Video of the interview is above this article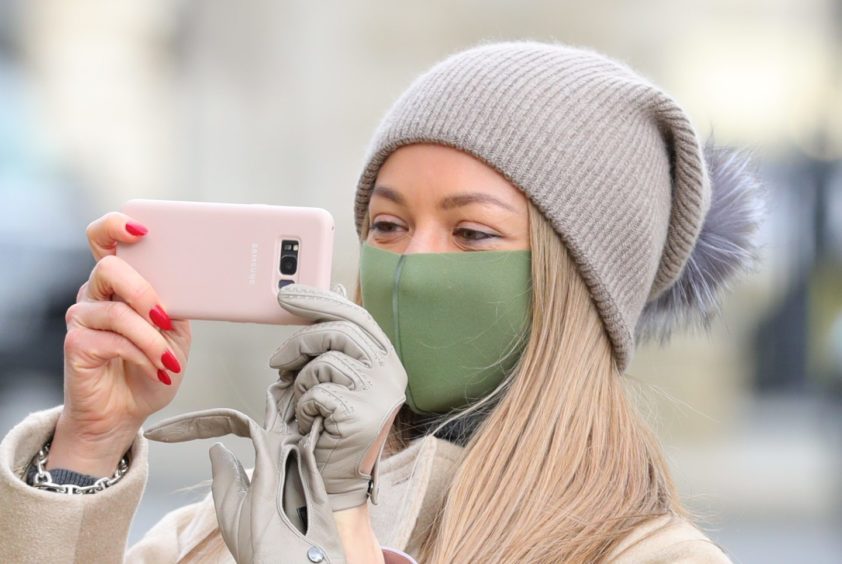 Speaking to Adam Boulton on Sky News, Mr Blair said: "We need to look at how we start repurposing some of our own manufacturing to produce protective clothing and equipment.
"I can't believe we're going to be going back to work without most of us wearing masks. I may be wrong but I think you're going to need mass production of that.
"You can't be conclusive about that but if you look at the trends in containment – and the Asian trends particularly – masks have got a role to play.
"They have some validity and they will make people feel more confident. You could lift these restrictions and find people don't feel safe enough.
"So, for example, you could say restaurants can open up if they do x, y and z, or we are going to experiment in this area, but if the public don't feel they are safe enough – the same with opening schools by the way – then they're just not going to come.
"So I think the wearing of masks maybe – you can't conclude it right now – but I would certainly be looking at that and studying it very intensively and very clearly.
"Likewise, how conclusive are you going to be with the tracing and the use of technology around that? Again, the evidence is that you need to be pretty intrusive about that for it to work effectively."
Mr Blair, whose Institute for Global Change has outlined a series of coronavirus 'exit strategy' options, believes individuals will need to be tested several times as part of measures to ease the lockdown.
"On testing you're going to need to be able to test people several times because there are problems with both the PCR [polymerase chain reaction] tests and the antibody tests.
"The PCR test will only tell you if you have the disease on that day, which is obviously important and valuable information. But you can have the test on the Monday and find on the Tuesday you have got the disease
"The antibody test is a very valuable test because it tells you if you have had the disease but the evidence – again from different ways of doing this around the world – is that it's really a matter of timing whether that test is accurate or not.
"So if you are tested as to whether you have had the disease or have it, through an antibody test, after a week the tests are inaccurate. After 11 days or two weeks they are mainly accurate.
"All of these things are really difficult to work out – how you combine those tests together effectively.
"These are questions we need to study from practice around the world, and that's why you've got to have this concentrated firepower on each one of those issues."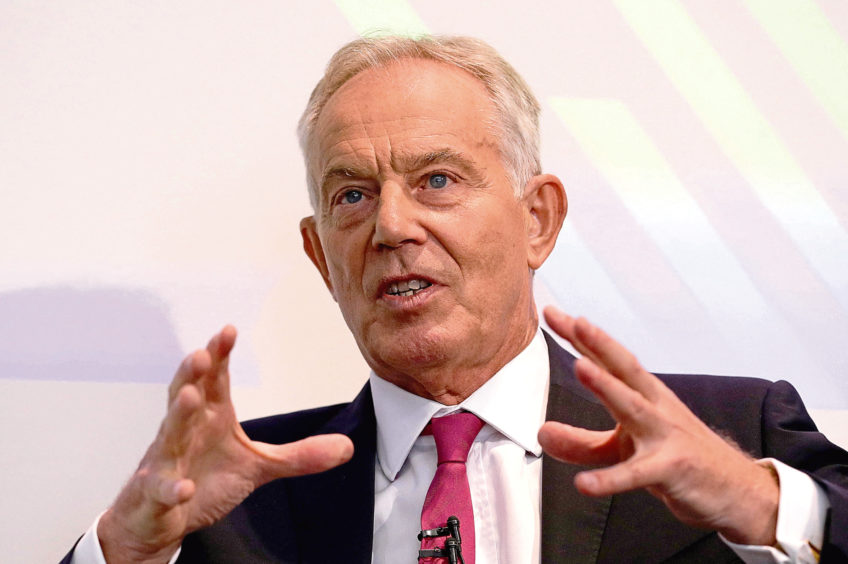 Earlier on Monday morning, Mr Blair told BBC News the economy was losing billions of pounds because of the extremely low level of economic activity coronavirus has resulted in.
Mr Blair said: "If we don't start to get our economy back to some type of normal then I am terrified about the long-term social and economic damage of this.
"The effect of taking this level of economic activity out of the economy, every week that passes you're losing billions and billions of pounds.
"Of course the Government rightly again has provided support for business and people as they go through this difficult period but imagine when you come out of lockdown.
"You emerge from the tunnel and the economic landscape is going to be very difficult.
"It is going to hit some sectors very severely.
"You're taking all of that demand out of the economy.
"At some point, you have to get the economy moving again otherwise you'll be left with a bill that is going to take you a very long time to pay."
Britain currently has the sixth highest number of Covid-19 cases in the world.
The UK has more than 120,000 cases in total.
The death toll in Britain is currently higher than 16,000.
[[title]]
[[text]]
An error occurred. Please try again.
[[success]]