Former Leicester midfielder Robbie Savage believes the Foxes clinching the Barclays Premier League title is the "greatest achievement in sporting history".
Leicester were confirmed as champions after Eden Hazard's late strike earned Chelsea a 2-2 draw with Tottenham that meant Spurs could not catch the Foxes.
Savage told Radio 5Live: "It's going to be one unbelievable night for Leicester. Those fans have been with that team through thick and thin.
"I was with Muzzy Izzet at the weekend he was scoring goals in League One not all that long ago and now they're Premier League champions. The greatest achievement in sporting history. I don't think anything betters this. It's incredible.
"They've proved a lot of people wrong. I was a massive sceptic of Claudio Ranieri. I didn't think they could win it but they've proved me and a lot of people wrong and they thoroughly, thoroughly deserve it. What an amazing night."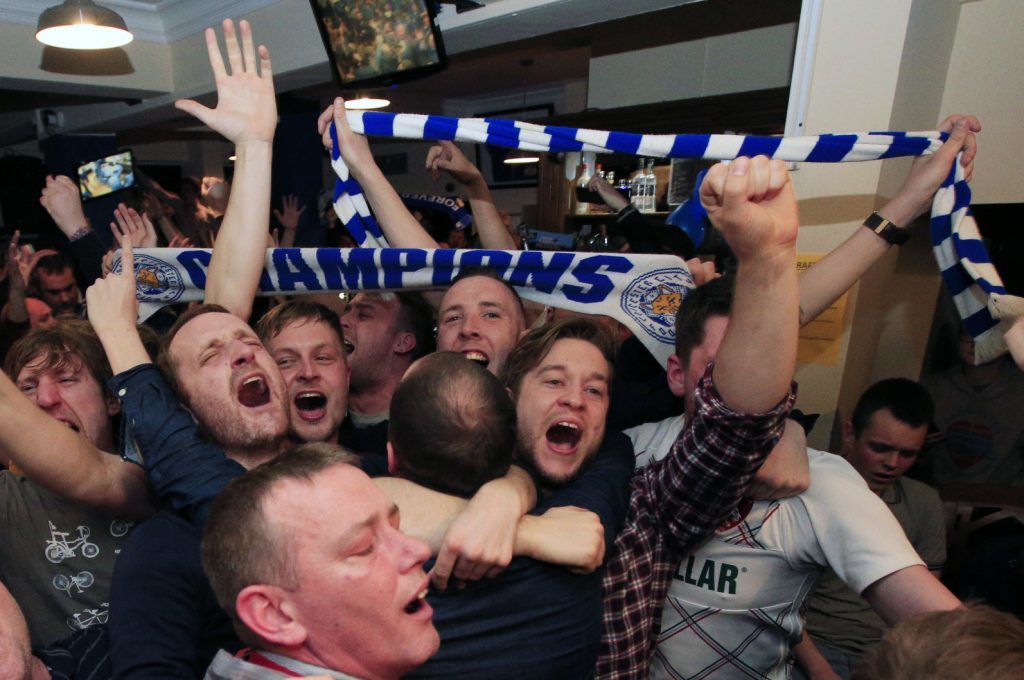 Former Leicester striker Tony Cottee echoed those sentiments about Ranieri, telling Sky Sports News: "It was a big decision when Nigel Pearson left and Claudio Ranieri came in and lots of people, myself included, were unsure whether he would be the right man but he's been absolutely fantastic.
Leicester City have won the Premier League. The biggest sporting shock of my lifetime, and it's only my team.

— Gary Lineker (@GaryLineker) May 2, 2016
"When he came into the club it would have been easy to make lots of changes but he's a clever manager and he obviously realised he had some good players with a good team spirit.
https://www.youtube.com/watch?v=HNZlV248DWs
"He's obviously got some stand out players like Riyad Mahrez and Jamie Vardy but they all work really well as a team and obviously they have had that little bit of luck that you need, as they haven't had too many injuries or suspensions.
"They've been the best team and that's the biggest compliment you can give them – not the best individuals, the best team.
Yes! Just Yes! Leicester City are champions! https://t.co/ekSZqZ2nJ1

— Gary Lineker (@GaryLineker) May 2, 2016
"They were 5,000-1 at the start of the season and you couldn't really even see them finishing in the top half, let a lone win the league.
"It's great for football because everyone next season will start the season thinking well Leicester did it last season, why can't we do it this year?"
Former Liverpool defender and Sky Sports pundit Jamie Carragher added on SkySports 1: "I think there's no doubt that is the greatest achievement in the history of our game, I think it's unprecedented.
https://www.youtube.com/watch?v=Dq_37D5qXwc
"I think in the past there's been teams who have come up and won the league but it was more of a level playing field then. Now, what Leicester have done is give inspiration to every football club, every manager, player, supporter all across the land that one day that could be them.
CHAMPIONS!!!! pic.twitter.com/pFtvo5XUNx

— Christian Fuchs (@FuchsOfficial) May 2, 2016
"Football had become a closed shop with the same teams winning year after year and you never believed a story like this could happen, but it has and you just think what that could do for the rest of football now and if it could change and you could see more of this more often.
"But it's a fantastic achievement and you can't quite believe it's happened. Statue for Ranieri in the morning I think, isn't it."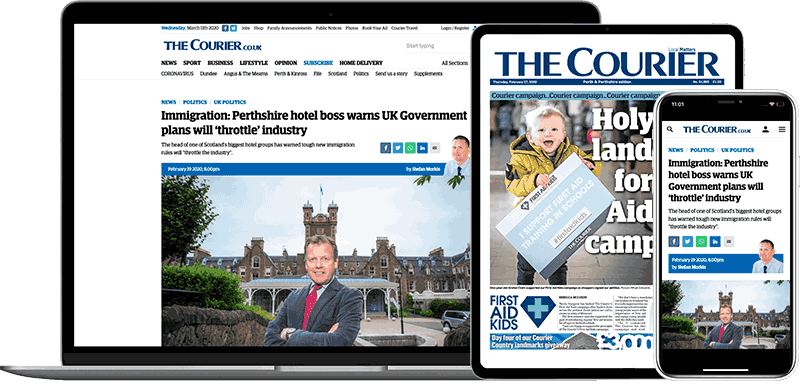 Help support quality local journalism … become a digital subscriber to The Courier
For as little as £5.99 a month you can access all of our content, including Premium articles.
Subscribe