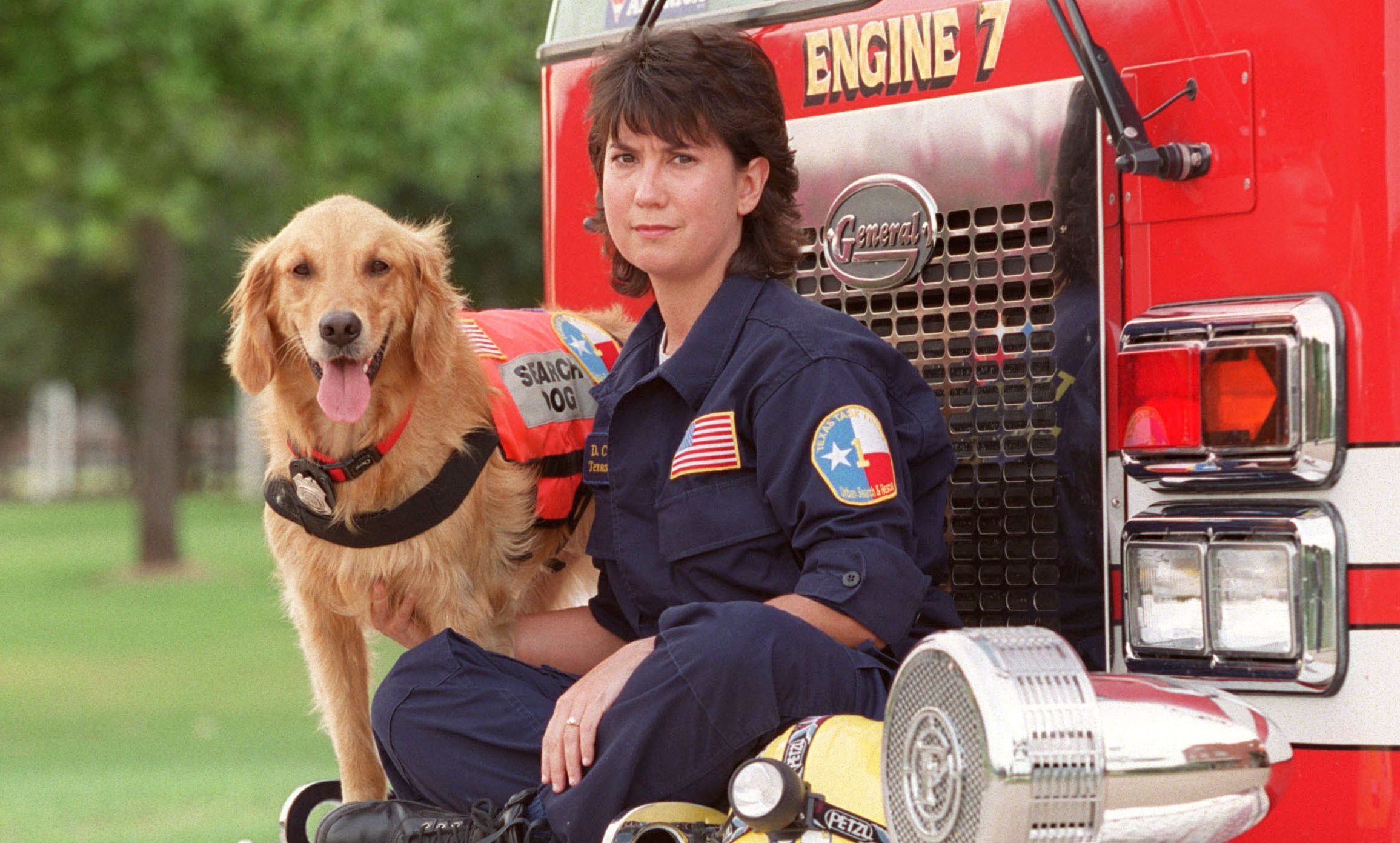 The last known surviving 9/11 search dog has died at the age of 16.
Bretagne, a golden retriever, was put to sleep at a veterinary clinic in the Houston suburb of Cypress on Monday, according to a statement from the Texas A&M Engineering Extension Service.
The dog was two years old when she and her handler, Denise Corliss, were part of the Texas Task Force 1 sent to the World Trade Center site in Lower Manhattan after the terrorist attack brought down the New York landmark on September 11 2001. They spent 10 days at the scene searching rubble for human remains.
Bretagne retired from active duty at the age of nine.