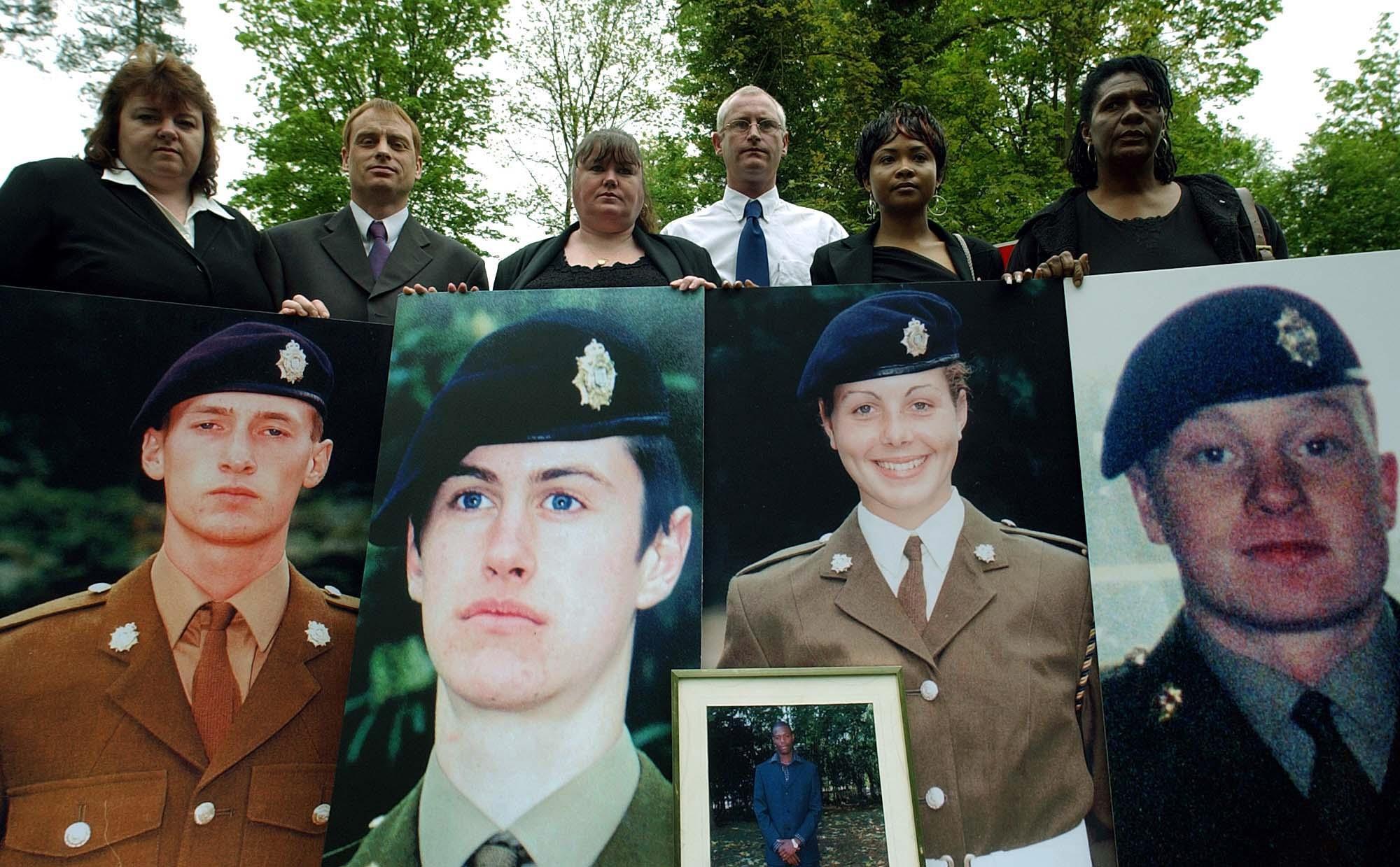 The family of a second young soldier who died at the Deepcut barracks could be granted a fresh inquest into his death.
Siblings of Private Sean Benton, who died from five gunshot wounds at the Surrey base in June 1995, have been granted permission to appeal to the High Court for the original inquest to be quashed and a fresh one ordered.
The hearing, which his family say took less than two hours and heard evidence from six people, recorded a verdict of suicide, and a criminal investigation by Surrey Police seven years later found no evidence of third party involvement.
However, the 20-year-old's relatives believe he was subject to severe bullying at the barracks before he died. He was the first of four young recruits — including Private James Collinson, 17, from Perth — who died at the base between 1995 and 2002.
Another was Private Cheryl James, 18, from Llangollen, North Wales, who shot herself in November 1995, according to a second inquest into her death that concluded earlier this month.
After hearing three months of evidence from more than 100 witnesses, coroner Brian Barker QC ruled the 18-year-old died from an intentionally "self-inflicted shot" — a conclusion her family called an "immense disappointment".
Pte Benton's twin brother Tony Benton and sister Tracy Lewis applied to the Attorney General last year for the 1995 inquest into their brother's death to be quashed, and have now been granted permission to apply to the High Court for a new hearing.
Their late mother Linda, supported by the charity Liberty, used the Human Rights Act in 2012 to push Surrey Police to release all evidence relating to her son's death, a process that took until 2015. She died in May that year.
Mrs Lewis said: "We have been overwhelmed and disturbed by all the details of the shameful environment at Deepcut which have finally come to light through the Cheryl James inquest – it is terrible to think of Sean alone there.
"More than two decades after our brother died – and having lost both our parents in recent years – Tony and I are determined to find out what happened to Sean. We thank the Attorney General for granting us permission to go ahead and look forward to the day when we may finally discover the truth."
Pte Benton, from Hastings, East Sussex, and Pte James were two of four young soldiers who died in unexplained circumstances while on guard duty at the barracks.
Private Geoff Gray, 17, from Hackney, east London, was found dead with two gunshot wounds to his head on September 17 2001; and Pte Collinson was found dead with a single gunshot wound through his chin on March 23 2002.
Pte Gray's mother Diane Gray is also fighting for a fresh inquest into her son's death.
Pte Benton's siblings' solicitor from Liberty, Emma Norton, said: "Sean's family have waited 21 years for this moment – and it is a source of immense sadness that his parents are not here to take this vital next step in their search for justice. If Sean's death had been properly and independently investigated in 1995, decades of pain and uncertainty would have been avoided."
At the end of the inquest into Pte James' death, Mr Barker was scathing of the environment at the training camp, with the inquest hearing sexual promiscuity and heavy drinking were rife.
Following the conclusion of the hearing, Head of the Army General Sir Nick Carter said a public inquiry into the barracks should be held if it is the "best method" of getting to the truth.