Police have charged at England fans in Lille as flares and bangers were lit in the French city.
Ahead of a baton charge supporters were heard to chant and red flares were let off amid a stand-off with officers late on Wednesday night.
Fans from England, Wales, Slovakia and Russia have been gathering in the city for Group B matches between the countries.
Earlier police used teargas on crowds following scuffles in the city centre.
In the latest disturbances police charged multiple times and were seen hitting people with batons.
An England fan who charged at officers was pepper sprayed.
Despite the bars being shut and a ban on drinking in the street many supporters have been consuming alcohol outside.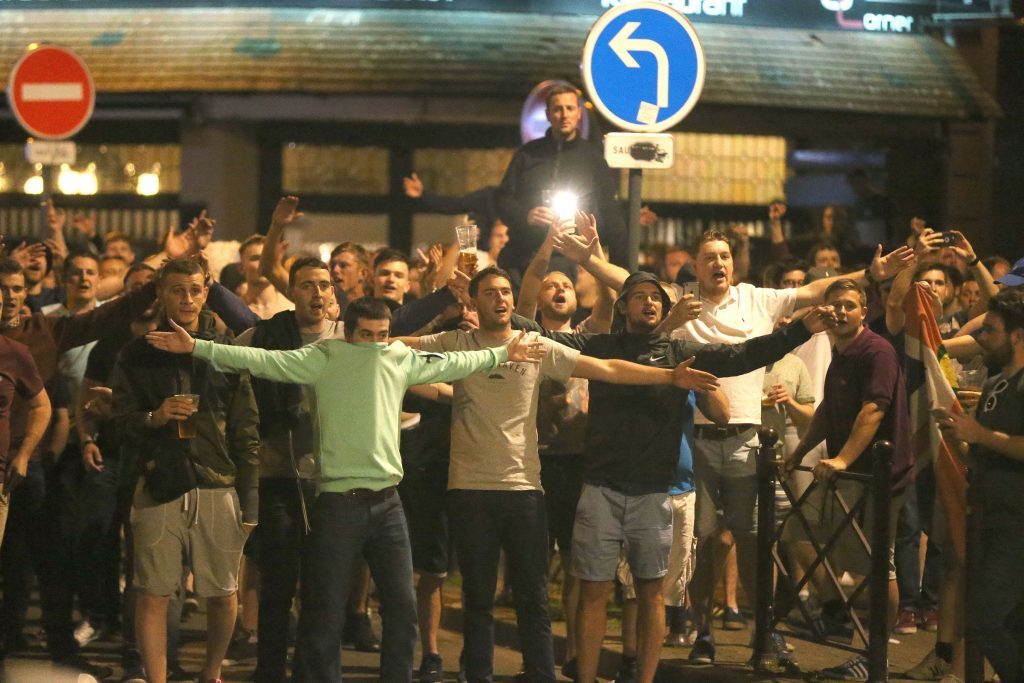 Some were seen climbing road signs and while English police – sent out to help with the security operation – have been urging fans to behave, the French police decided to charge in an attempt to disperse the crowds.
The trouble followed an earlier skirmish after a small group of Russians threw a flare at large group of England fans who then charged them.
The Russians left the scene and the remaining British fans were tear gassed.