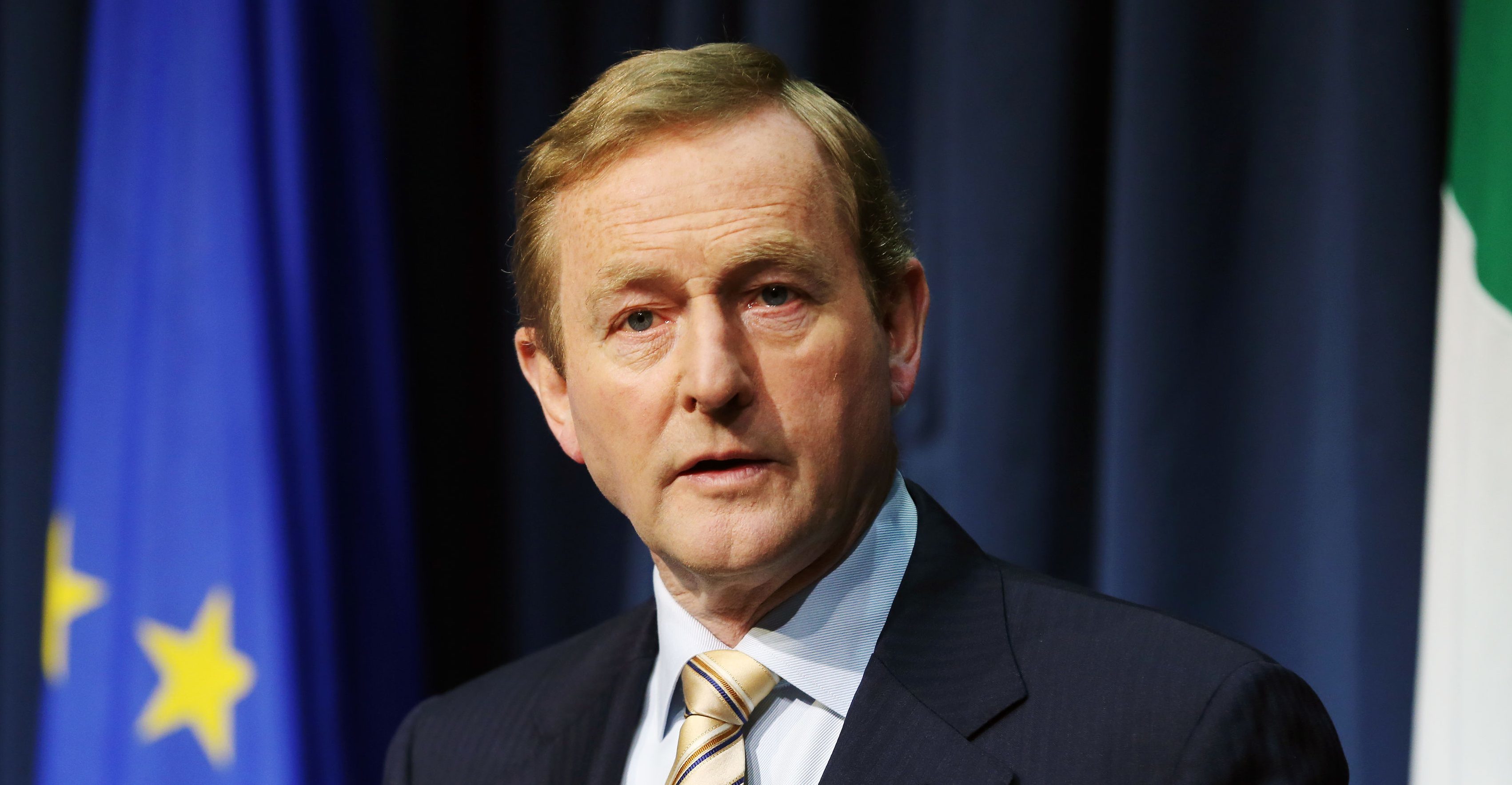 Taoiseach Enda Kenny has said keeping Ireland's borders with Britain open is a key priority on the back of the Brexit vote.
After briefing his cabinet on the fallout from the poll, Mr Kenny said he was very sorry to see the UK leave the European Union but committed the Republic's future to the bloc.
The Taoiseach said his Government had contingency plans in place to limit impact on trade, the economy, relations with Northern Ireland and the common travel area between Ireland and Britain.
"The implications of this vote for Northern Ireland and for relations between North and South on this island will require careful consideration. These will be a particular priority for the Irish Government," Mr Kenny said.
"We will approach these issues in the same spirit of partnership that has underpinned the peace process and has transformed relationships on this island since the Good Friday Agreement."
The Taoiseach paid a glowing tribute to David Cameron saying: "We have worked closely together at a time of unprecedented warmth in relations between our two countries."
And he added: "I'd like to reiterate that while Ireland's future lies within the European Union, Ireland's strong and close relationship with the UK will remain."
Mr Kenny recalled the Dail parliament to sit in Dublin on Monday and said the country's finance chiefs had been in close contact with regulators and European finance chiefs to ensure that any short-term market volatility was carefully managed.
A summary of Ireland's contingency plans to deal with the fallout from Brexit were expected to be published after the Taoiseach briefed Opposition leaders.
"I want to assure the Irish public that we have prepared to the greatest extent possible for this eventuality," he said.
"There will be no immediate change to the free flow of people, goods and services between our islands."
Mr Kenny said it was profoundly in Ireland's interests to stay in the EU and he also welcomed Mr Cameron's commitment to maintain Northern Ireland's interests during Brexit negotiations.
Talks are planned for July 4 between the Taoiseach and Northern Ireland's First and Deputy First Ministers Arlene Foster and Martin McGuinness when the North/South Ministerial Council meets.
"For our part, the Irish Government will do our utmost in upcoming discussions to maintain the Common Travel Area and minimise any possible disruptions to the flow of people, goods and services between these islands," Mr Kenny said.
The Taoiseach also attempted to ease concerns among the Irish community in Britain.
"I want to assure them that the Irish Government will also have their interests in our thinking as we approach the forthcoming negotiations," he said.
"It is important to remember that the position of Irish citizens within the EU will be unaffected."