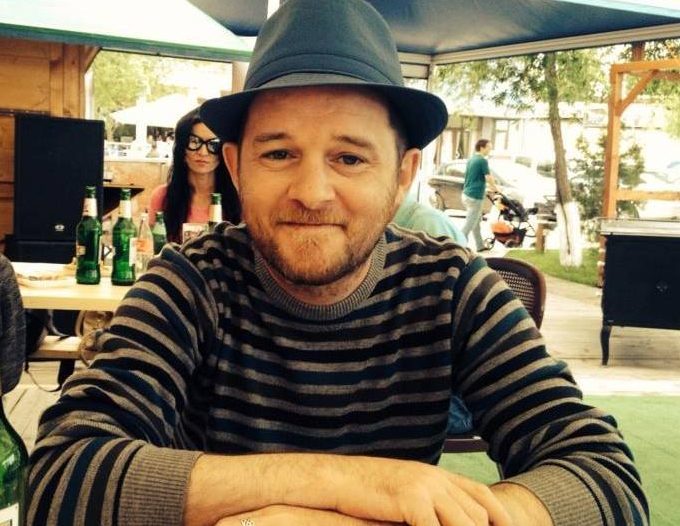 A St Andrews cartoonist, now living in Bucharest, Romania, has told of the "deep mistrust" Romania has for the UK.
Peter Herron, 41, a former pupil of Langlands Primary School and Madras College, moved to Romania two years ago with his partner, safe in the knowledge that Romania had just been welcomed into the European family.
"All that has changed," said Peter, a former St Andrews restaurateur, whose great great-great uncle was 1902 Open Championship winner Sandy Herd.
"My commissions come from all across Europe including the UK and the money I earn allows me a comfortable life here in Bucharest.
"But now the pound has in one day turned from the most stable currency in the world to free falling into uncertainty.
"The validity of my passport is now in question and most importantly I am unsure of the Romanian government's stance on my living here.
"Important questions expats need answers to are not even on the table.
"Romania is an inclusive and open society and as a Scotsman I have only ever been welcomed but they have an intrinsic mistrust of the UK as historically they have been viewed as the poor gypsy country swarming to the UK to steal directly from their pockets. Looked down upon from the nose of a country who still think they are at the centre of an empire.
"The projected 30,000 per year flooding the UK from Romania never materialised as the feeling here is why abandon their home to move to a country where they, despite their education or qualifications, will be given instant second class citizen status and viewed with suspicion and contempt. The wave of racist comments washing over social media since the result has just confirmed this is the likely welcome Romanians, who just want to work to support their families, will receive."
For Brexit reaction from other EU citizens living in Tayside and Fife, see Tuesday's Courier.