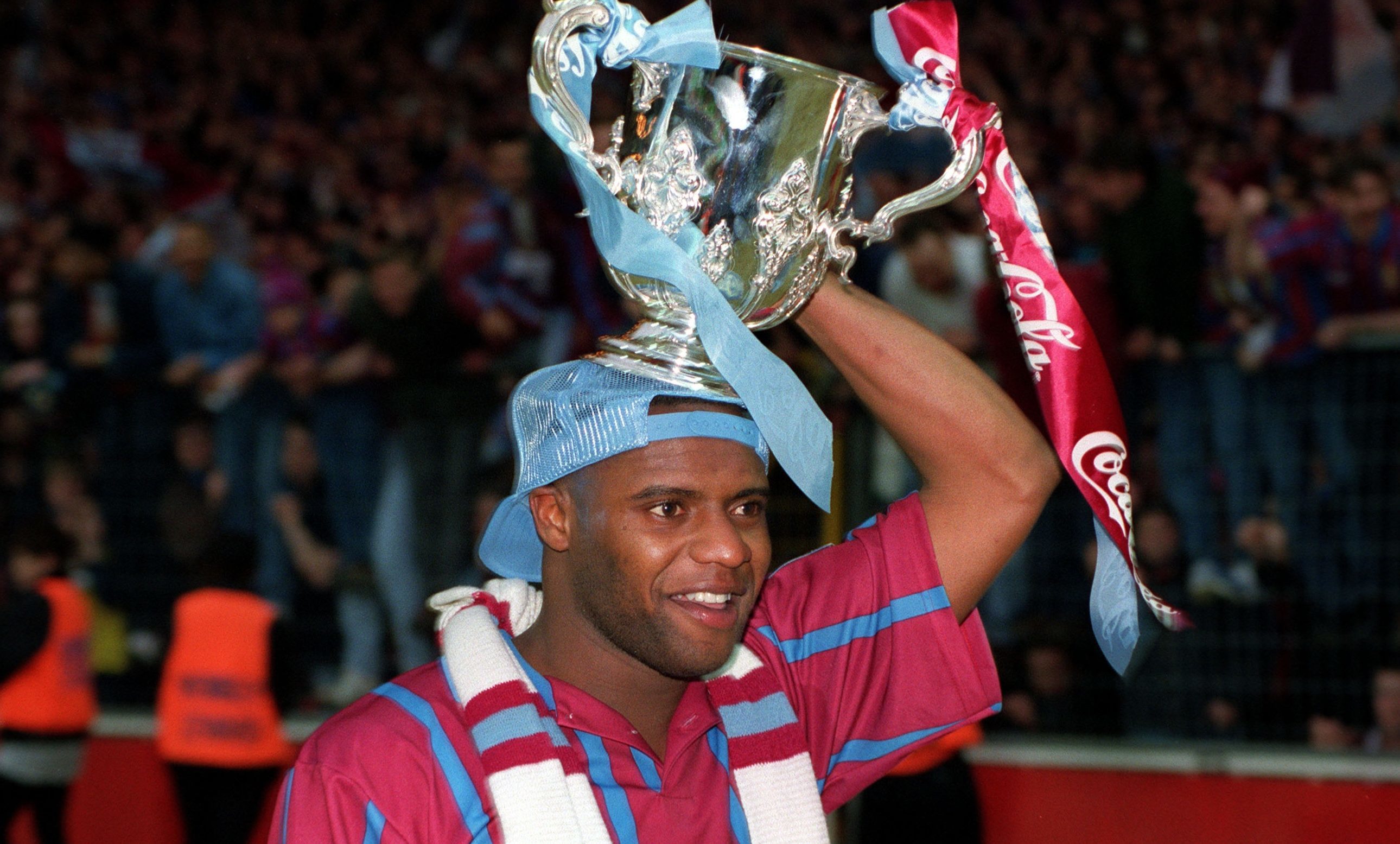 A former Aston Villa striker has died after he was Tasered by police.
Dalian Atkinson, 48, died around 90 minutes after he was hit by a stun gun in Meadow Close in the Trench area of Telford, Shropshire, at around 1.30am on Monday.
A neighbour, who did not want to be named, said: "I had known him since he was a little boy, he was a famous footballer at one time. He was friendly, he had no trouble that I know of."
Atkinson was a top flight striker in the 1990s, with a goal for league runners-up Aston Villa against Wimbledon, which followed a mazy run from insidehis own half, being voted 1992-1993 goal of the season.
He went on to score at Wembley in 1994 as Villa beat Manchester United to lift the League Cup.
Starting his career at Ipswich he played for Sheffield Wednesday and Spanish side Real Sociedad before moving to Villa.
He scored more than 20 Premier League goals for the Birmingham side between 1991 and 1995 before going on to play less successfully for teams including Turkish side Fenerbahce and Manchester City.
He ended his playing career playing in South Korea in 2001.
Former team-mate Tony Daley, who played for Aston Villa at the same time as Atkinson, tweeted: "Devastating news…RIP Dalian" with an image of a brokenheart.
Devastating news…RIP Dalian ?

— Tony Daley MSc (@TonyDaley7) August 15, 2016
West Mercia Police said officers were called amid concerns "for the safety of an individual" and deployed Taser.
Forensic officers were at the scene on Monday as Meadow Close remained cordoned off.
Neighbours took to Facebook to express their shock, with one describing "a lot of shouting and police".
West Mercia Police said in a statement: "Officers responded to a report for the concern for the safety of an individual at approximately 1.30am this morning at an address in Telford.
"Upon arrival, Taser was deployed and a 48-year-old man, who subsequently received medical attention, was pronounced dead at approximately 3am.
"West Mercia Police are unable to comment any further as the incident has been referred to the Independent Police Complaints Commission (IPCC) as is normal procedure, and will assist the IPCC with their inquiries."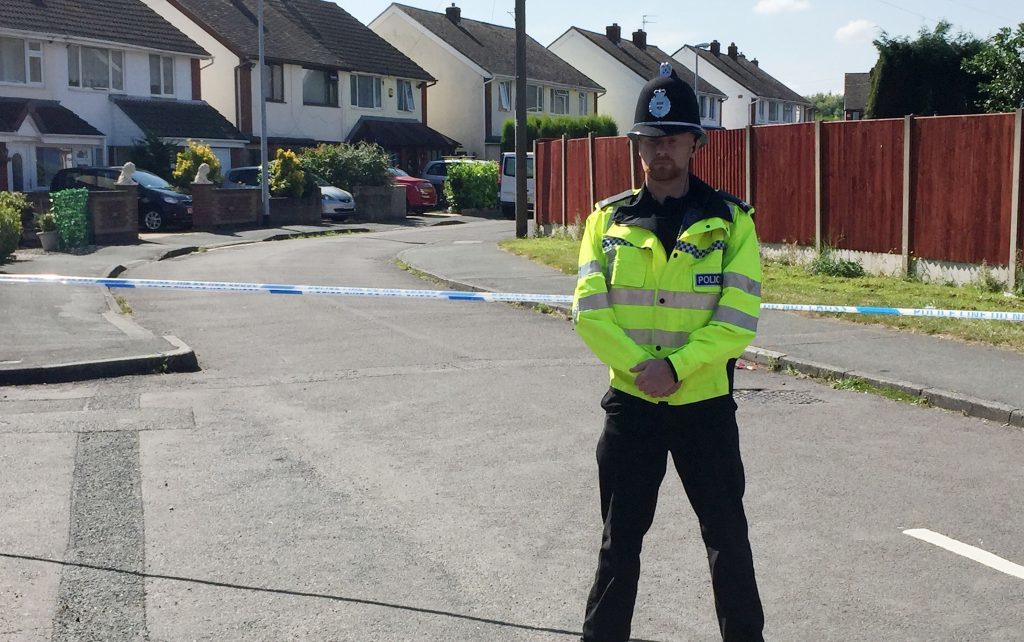 A West Midlands Ambulance Service spokesman said: "We were called by West Mercia Police to an address in Meadow Close in the Trench area of Telford at about 1.45am this morning.
"An ambulance was dispatched and upon arrival found a man who had been Tasered.
"As he was being conveyed to Princess Royal Hospital, his condition deteriorated and he went into cardiac arrest.
"Despite the efforts of the crew and hospital staff, it was not possible to save him and he was confirmed dead at hospital, shortly after arrival."