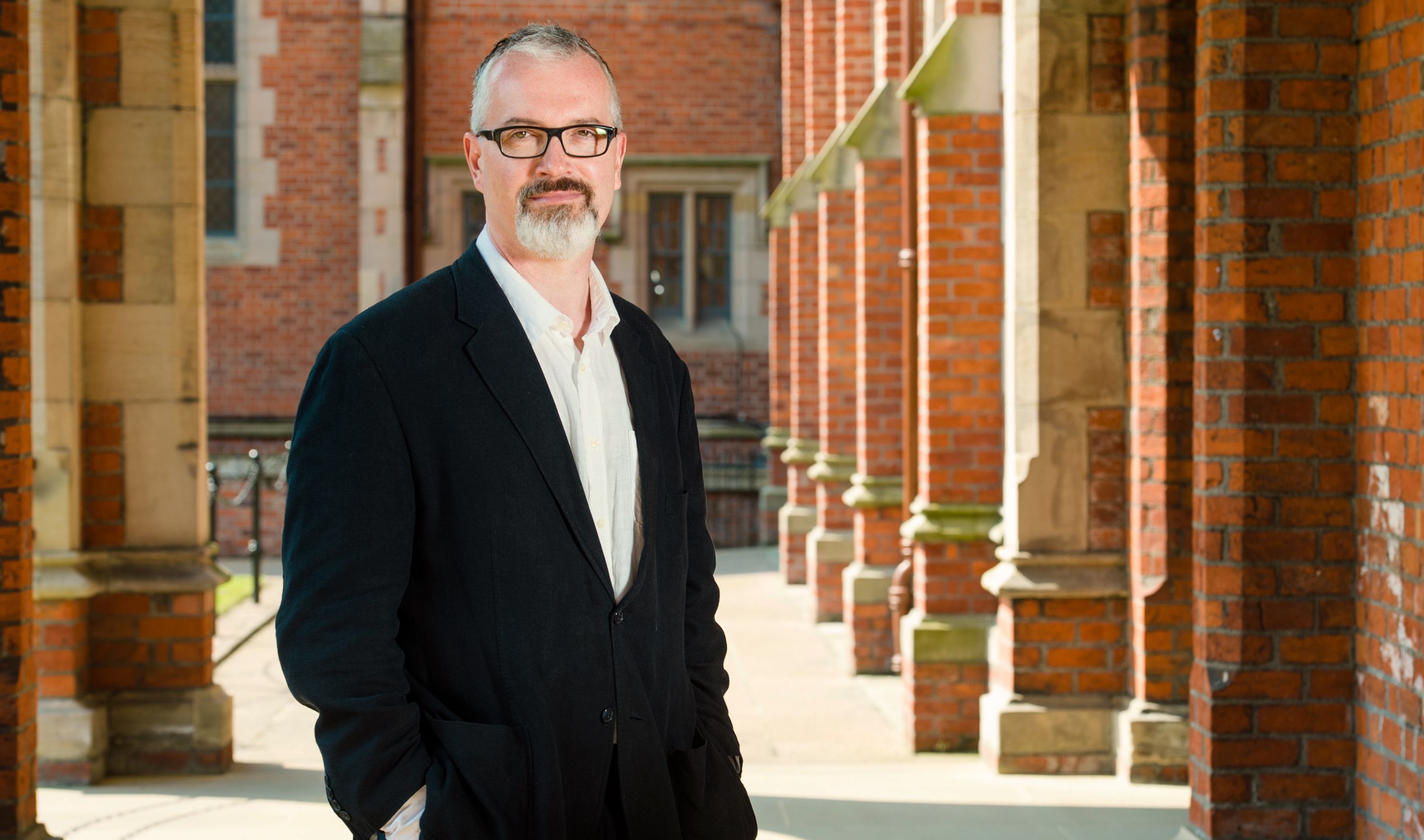 Does terrorism work? Ahead of a talk at Dundee Literary Festival, renowned international terrorism expert Professor Richard English of Queen's University Belfast and St Andrews University speaks to Michael Alexander about one of the most challenging issues of the 21st century.
Radical terrorism has been described as the scourge of our time.
From 9/11 to 7/7, from Mumbai to the recent attacks in France, barely a day goes by without news reports of another child suicide bomber blowing themselves up in some distant foreign marketplace.
Sometimes the more distant attacks on funerals, schools, innocents, barely seem to get a mention in the western media at all.
But despite the rhetoric of politicians and the revulsion of ordinary people across the planet, one of the world's foremost experts on terrorism has told The Courier that terrorism will always be with us in some form – and he believes it is "only a matter of time" before ISIS launches a serious strike in the UK.
Professor Richard English – Pro-Vice Chancellor for Internationalisation and Engagement at Queen's University Belfast, and an honorary professor at St Andrews University – will discuss the issues during a lecture at the Dundee Literary Festival on Saturday October 22.
The event which aims to stir up "constructive debate and dialogue" will see him in conversation with Dundee University's Professor Jim Livesey.
And Professor English brings 30 years of professional expertise studying terrorism to the task of answering this complex, controversial and extremely timely question: Does terrorism work?
"My research suggests that terrorism turns out to be much like many other areas of human activity, in that full strategic success is less common than more partial strategic success, and in that tactical effectiveness – with particular operations going well, or the gaining of publicity – is more common still," he explains.
"In other words, terrorists rarely get the outcomes that they most want, often because the states they oppose are as determined as they are, and often because terrorist violence is counter-productive in terms of popular opinion."
Born in Belfast, Professor English became interested in the IRA as a student and his interest in terrorism developed from there.
During his three decades of research, Professor English has focussed on four of the most significant terrorist organizations of the last 50 years: al-Qaida, the Provisional IRA, Hamas, and ETA.
He has used a wealth of interview material collected over the years, both with former terrorists and their enemies in the counter-intelligence, police, and security services.
Professor English thinks the most successful terrorist groups tend to have been those who have had a resonance with wider populations – often in nationalist movements – and those groups whose timing means that other forces are also working with their cause.
"So the Irgun in the 1940s did accelerate British withdrawal from Palestine," he says, "but the attitude of the British authorities towards an expensive empire also helped in the same political direction."
By contrast, however, Professor English says the left-wing terrorists of the late-20th century in western Europe and the US had very little resonance with wider populations, and their violence left little political impression or legacy on the societies they targeted.
It's often said that 'one man's terrorist is another man's freedom fighter'.
Professor English says terrorists tend to see themselves as pursuing a cause which is so important, and which is unachievable by any other means than violence, that terrorist acts are justified.
They see themselves as righteous and moral in many cases, however strange that may look to most of us.
However, he has found very few cases where terrorism seems justified both in terms of its likelihood of success and the justness of the cause behind it.
"Many people will feel that resistance against the Nazis was a justified cause for terrorism," he adds.
"But even here, the outcomes tended to be far from those sought by many of the perpetrators."
In another example, the IRA made reform in Northern Ireland more urgent. But their violence had been directed towards destroying the Northern Irish state, and this they did not manage to achieve.
Jihadist groups like al-Qaida and ISIS have found that violence against civilians – especially Muslim civilians – has limited their appeal among the vast majority of the world's Muslims.
Yet the professor feels a serious ISIS attack in the UK is "almost certainly" inevitable – although a 'dirty bomb' type chemical/nuclear attack in the UK is "very unlikely".
In his recent book 'Does Terrorism Work?' he has tried to be "dispassionate and calm rather than overly emotional" about the subject. He thinks that is essential.
He has also tried to assess what terrorists themselves have actually said, rather than avoiding these first-hand sources. "That too is necessary and vital if we want to understand this topic," adds the professor.
"My book is intended to promote debate, rather than to suggest that I myself have all the answers."
Does Terrorism Work? By Professor Richard English is at the Bonar Hall, Dundee, on Saturday October 22 at 12pm. For ticket information go to literarydundee.co.uk