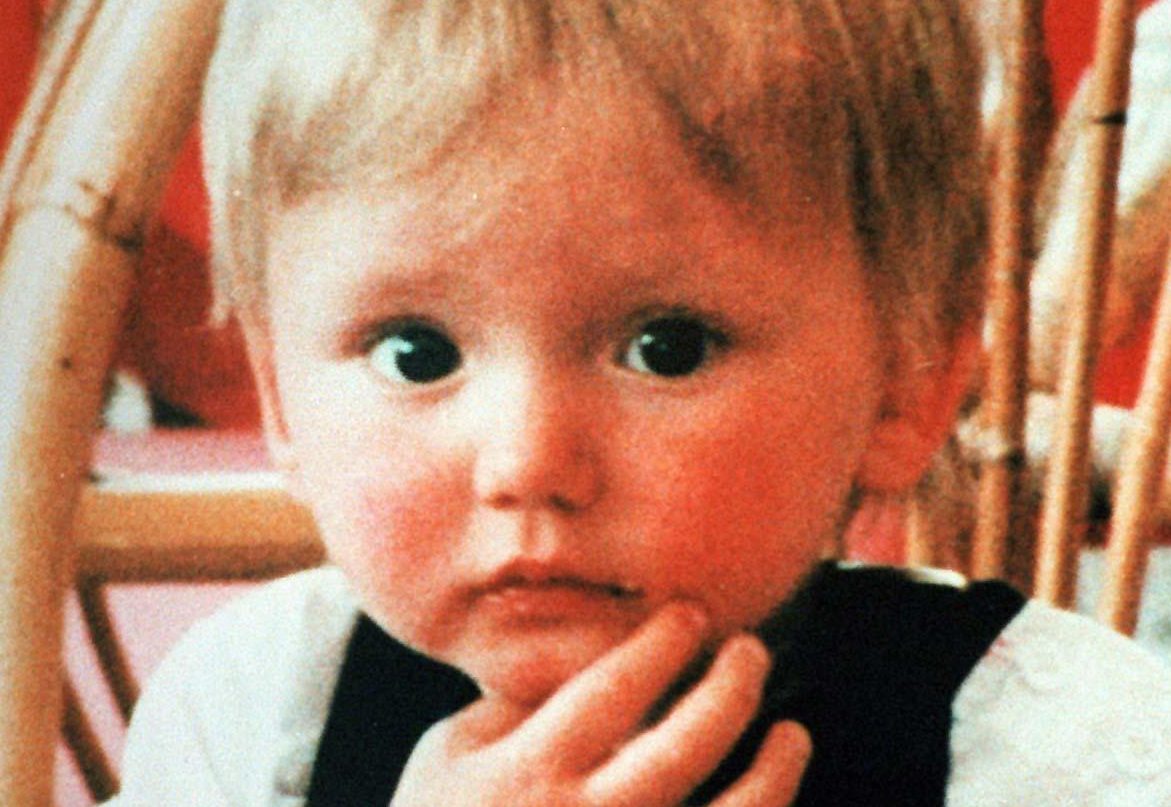 Missing toddler Ben Needham is believed to have died as a result of an accident, police have said.
Detectives from the South Yorkshire force formally ended a three-week search of Kos on Sunday afternoon, and at a press conference on the Greek island revealed they had discovered an item thought to have been with the youngster at the time of his disappearance on July 24 1991.
The search operation was prompted by information that a digger driver may have been responsible for the Sheffield boy's death, as he was clearing land with an excavator near where Ben was playing on the day he vanished.
Speaking at the scene, Detective Inspector Jon Cousins said: "My team and I know that machinery, including a large digger, was used to clear an area of land on 24 July 1991, behind the farmhouse that was being renovated by the Needhams. It is my professional belief that Ben Needham died as a result of an accident near to the farmhouse in Iraklis where he was last seen playing.
"The events leading up to and following that incident have been explored by my team of experts to great lengths. The fact that we have not had a direct result during this visit to Kos does not preclude the facts that we know to be true.
"An item found on Saturday, which I have shown personally to some of Ben's family, was found in one of the targeted areas at the second site, very close to a dated item from 1991.
"It is our initial understanding that this item was in Ben's possession around the time he went missing."
Mr Cousins said the recovery of the item added to his belief that material had been removed from the farmhouse on or shortly after the 21-month-old disappeared.
Despite this stage of the investigation coming to an end, the officer pledged to continue searching for answers, and paid tribute to Ben's family.
He concluded: "We remain committed to the investigation and it will not simply close; myself and Detective Superintendent Matt Fenwick will retain ownership of it and if new information comes to light, we will investigate it thoroughly.
"We will not stop in our quest to find further answers for Ben's family."
Speaking before the briefing, the toddler's mother, Kerry Needham, told the Daily Mirror she wanted to "tear up" the whole Greek island.
She said: "They know he's dead but just can't find him. Police said it's time we ended our 25-year search. They are right but I can't say goodbye knowing he's still on that island somewhere. I feel physically sick. I can't feel any worse than I do.
"He didn't leave Kos, he didn't walk away … Somebody didn't take him, so he's here somewhere. They believe he is there but they can't dig in everyone's gardens or homes that have been built over the years. I want to tear up the whole island to find him.
"Someone knows where he is. For God's sake, help me find him. We know he's dead but we need to find him. When someone dies you find a special place."
The digger driver, Konstantinos Barkas, also known as Dino, is believed to have died from stomach cancer last year.
Ben Needham: The tragic timeline
Here is a timeline of events charting the disappearance of Sheffield toddler Ben Needham on the Greek island of Kos 25 years ago.
♦ July 24 1991: Ben Needham vanishes while playing near the grounds of a farmhouse in the Iraklis region of Kos, which his family are renovating. His mother, Kerry Needham, and grandparents raise the alarm with local police and conduct a full search of the area.
♦ July 26 1991: Eyewitness reports claim a boy matching Ben's description was found at the local airport on the day he disappeared. That boy has never been traced.
♦ September 1991: The Needham family return to England due to illness, but vow to continue the search.
♦ June 2003: The Metropolitan Police issue an image of what Ben might look like at age 12-14 years old.
♦ 2004 An anonymous businessman offers a reward of £500,000 for information leading to Ben's safe return.
♦  October 2010: Another public appeal is made by Ben's mother in the run-up to what would be his 21st birthday.
♦ May 2011: The BBC airs a programme called Missing 2011, which includes a piece on Ben's story and the campaign to find him.
♦ September 2011: Greek police on Kos officially reopen the case and grant the family a face-to-face meeting with the island's prosecutor.
♦ October 2012: South Yorkshire Police in Kos begin digging up mounds around the property where Ben went missing to look for his remains.
♦ December 2013: Ben's mother accuses then-prime minister David Cameron of not giving her case the same backing as he gave the parents of Madeleine McCann. It comes as a dossier is produced containing reports from eight witnesses, none of who know each other, who all saw a boy possibly matching Ben's description with the same Greek family.
♦ December 2014: Lawyers representing Ben's family say they may take legal action to try to force the Government to make a decision about funding a new police investigation.
♦ January 2015: The Home Office agrees to fund a team of British detectives to help search for the toddler.
♦ March/April 2015: Three generations of Ben Needham's family travel to Greece to follow up a "strong" lead that a man living there believes he may be the missing Brit due to having no photographs of himself under the age of two and no knowledge of where he was born. The man is later ruled out.
♦ May 2015: Ben's family make a fresh appeal on Greek television for information regarding the disappearance.
♦ May 2016: The Sun newspaper publishes a report that members of the police operation go on an "eight-hour booze-up" in Kos during the latest stage of the investigation.
♦ September 2016: Ben's family are told to "prepare for the worst" by detectives leading the investigation, amid the belief the 21-month-old was crushed to death by a digger – the driver of which died in 2015. It comes as police arrive in Kos to begin excavation work in the belief the boy's remains may be buried near the farmhouse
♦ October 16 2016: Officers formally end a three-week search of two sites on Kos. Detectives said they had accumulated more than 60 items of interest that would be brought back to the UK for forensic testing.
♦ October 17 2016: South Yorkshire Police announces that it believes Ben died as a result of an accident near to the farmhouse where he disappeared.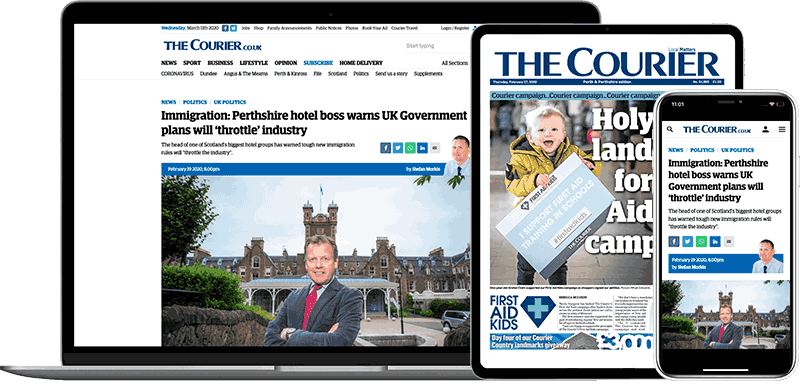 Help support quality local journalism … become a digital subscriber to The Courier
For as little as £5.99 a month you can access all of our content, including Premium articles.
Subscribe