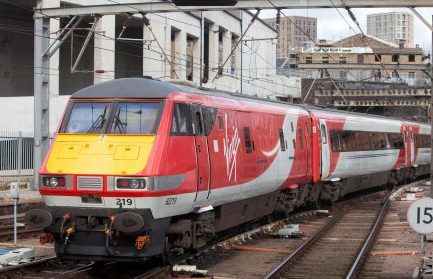 More than 15,000 people have applied for 78 jobs driving new trains being launched by Virgin.
The company said there were almost 200 applications for every vacancy following the biggest recruitment campaign on the East Coast route since the 1980s.
The new drivers will work on new Azuma trains, built in the UK by Hitachi, which are being launched in 2018.
The successful candidates, who will work from depots from Edinburgh to London, are due to start a year-long training programme in January.
A spokesman for Virgin Trains said: "The Talent team are working hard to process and update all of the applications we received.
"Those who have been successful in getting through the first stages of the process will be invited to attend a selection day which will include a variety of assessments and exercises that will bring the best talent into our business."
It is not the first time a train driver recruitment effort has met a massive response. Last September, over 8,000 people in a week applied for 100 driver jobs paying up to £43,000 with ScotRail.